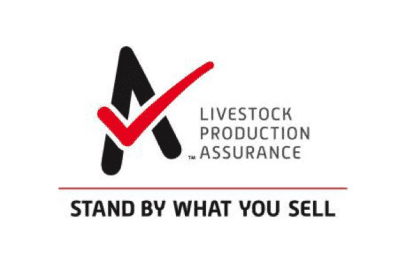 FROM this Sunday, October 1, new requirements to maintain accreditation under the Livestock Production Assurance (LPA) program officially commence.
From Sunday, Australian cattle who register with LPA or who are notified to renew their LPA accreditation will need to:
ensure all on-farm practices meet LPA program requirements, which include biosecurity and animal welfare;
complete the LPA assessment, and
pay the $66 accreditation fee.
Existing LPA-accredited producers don't necessarily need to do anything immediately. They will be notified two months before their accreditation is due for renewal of what action they need to take.
Producers must complete the assessment to renew LPA accreditation every three years.
In recent months forthcoming changes to the LPA system have been promoted via media releases and a series of producer workshops around the country.
Workshops have indicated a strong level of producer interest with many booking out well in advance, with more planned over coming months.
An LPA hotline has also reportedly received thousands of calls from producers in recent weeks.
Every LPA accredited producer has been sent an information pack directly on the changes via the post.
Information on the changes has also been disseminated to producers through Red Meat Industry Peak Councils, State Farming Organisations, State Departments and livestock agents.
Asked if it felt most cattle producers across Australia are now aware of the changes that take effect on October 1, MLA said it was confident they were. 
An MLA spokesperson said producers do not do not necessarily need to immediately renew their accreditation from 1 October.
They will be sent notification two months prior to their renewal being due and will again be encouraged to ensure they understand and meet requirements prior to completing the assessment and accreditation.
The new requirements will be considered in audits from 1 January 2018, but no non-compliance will be registered in audits until July 2018.
"This six month period will give us an excellent indication of how producers are tracking with implementation. For the remainder of 2017, and the first half of 2018, we will continue to provide producers with information and support to understand and meet the new requirements," Dr Jane Weatherley, MLA Integrity Systems Company chief executive officer, said.
"Producers can renew their accreditation any time after 1 October and not wait to be notified. At the time of renewing their LPA accreditation, they will need to complete the assessment. This will also provide us with an indication of how well producers have understood and implemented the new requirements."
Producers are encouraged to have a biosecurity plan in place by 1 October so as to ensure they fulfil their JBAS obligations. Producers with questions around changes to J-BAS should contact Animal Health Australia.
General background information on LPA changes:
MLA has provided the following background information the changes to the LPA program:
"Australia's world leading red meat integrity system will be enhanced and strengthened through significant upgrades to the Livestock Production Assurance (LPA) program. The changes are designed to ensure the Australian red meat and livestock industry maintains its global reputation as a world leader in food safety, integrity and traceability, giving producers the evidence to stand by what they sell.
"LPA accredited producers commit to best practice on-farm management which meets the stringent requirements of export markets. The program provides an assurance to domestic and global customers of the integrity of Australian red meat and enhances its reputation for safety and quality, giving Australia a key advantage and point of difference against international competitors.
"The strengthening of LPA was developed by the red meat industry and will launch on 1 October 2017.
"These changes include:
To become LPA accredited or renew their accreditation, producers will need to complete a short assessment to support understanding of program requirements and keep industry up to date on any new initiatives under the program
On-farm biosecurity and animal welfare practices to be included in the LPA program to deliver an enhanced program that meets customer expectations
To support the future sustainable funding of the LPA program, producers will pay a $60 (+GST) accreditation fee once every three years. This underpins auditing costs and producer support services.
New online learning modules to upskill producers on the LPA program elements and requirements
Roll out of the free electronic National Vendor Declaration (eNVD) system (encompassing LPA NVDs, MSA declarations, Animal Health Declarations and NFAS delivery documentation) for producer ease and improved traceability
"The introduction of the new accreditation process (including the assessment and payment of the associated fee once every three years), and integration of biosecurity and animal welfare requirements within LPA will take effect from 1 October 2017. The need to renew LPA accreditation and complete the assessment will not be immediate. Each producer will be sent a letter to let them know that they have two months to renew their accreditation. Some producers will not receive this notification until 2020.
"As part of the changes, from 1 October 2017, LPA accredited sheep, goat and cattle producers will need to complete a Farm Biosecurity Plan to demonstrate they:
minimise the risk of introducing and spreading infectious diseases on their properties
manage and record the introduction and movement of livestock
where practical control and record people, equipment and vehicles entering the property
control and regularly monitor livestock health on farm
"Producers will also need to:
become familiar with the Australian Animal Welfare Standards and Guidelines
have a copy on hand
ensure staff are aware of what is involved
"The Standards & Guidelines cover producers' responsibilities in relation to:
feed and water
risk management in extreme weather, natural disasters, disease, injury and predation
facilities and equipment
handling and management
breeding management
humane euthanasia
land transport
Source: MLA