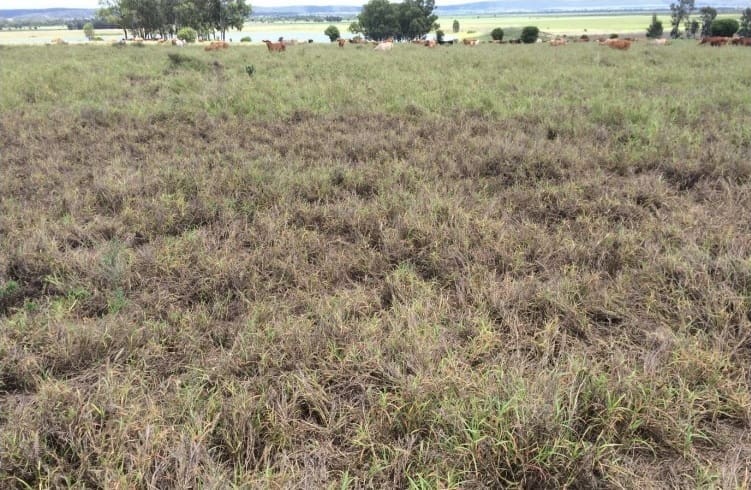 THE federal government and Meat & Livestock Australia will jointly invest an additional $6 million into research aimed at the growing problem of pasture dieback in Queensland.
Pasture dieback is a poorly understood condition that causes poor growth and death of otherwise productive pastures across both introduced and native grasses in northern, central and southern parts of the state.
The condition causes large productivity losses in beef production and is a major concern for the Queensland grazing industry. The threat of broadleaf weed invasion in areas where pasture grasses have died is also a concern.
"Dieback has been killing off vast pastures in Central Queensland and this research will help get on top of the problem," agriculture minister David Littleproud said.
"I welcome MLA's offer to match the $3 million we're putting in the project. This is a great example of government and industry working together to solve a problem. Central Queensland is beef country, but its billion dollar industry has been put at risk."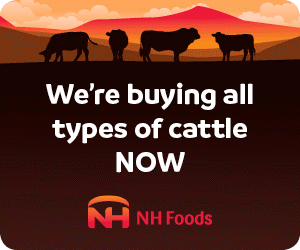 Meat & Livestock has already invested $2 million in investigative research works over the past 18 months to better understand the extent of pasture dieback, identify the potential causes and develop short and long-term management methods.
MLA's general manager for research, development & innovation, Sean Starling, said while existing research had not yet fully identified a cause or developed a clear solution, at this stage it had indicated that mealy bugs are the common element in the pathway to the existing pasture dieback (click here to view earlier Beef Central report).
Mr Starling said the additional funding would allow for more detailed research to discover more about the species of mealy bug and its life-cycle, and subsequently enable further investigation into:
Changing the 'environment' so that it is not prosperous
Introducing predator insects
Finding above and below ground 'chemical' solutions
Finding plant species resistant to it.
Eighteen months ago, MLA formed a multi-pronged action plan in response to growing producer concern about the development and spread of pasture dieback across parts of northern, central, and southern Queensland.
The response involved the formation of a cross-disciplinary team of researchers and technical experts, made up of commercial companies and research organisations. MLA also appointed technical officers to consult directly with landholders and collect soil, plant and other samples and undertake treatment trials on properties where dieback is occurring.
"Working with both researchers and commercial operators, we have made strong progress towards identifying the cause and finding a solution. This investigation has and continues to be a complex process," Mr Starling said.
"More research is required to find the short and long-term solutions to the pasture dieback.  However, through MLA's team of researcher and technical experts we already have a great deal of information, data and a network of affected producers. We feel well positioned to make more progress."
"This project will build a comprehensive understanding of the mealybug so we know when it is most vulnerable. This will build the knowledge needed to eventually stop the mealybug and the spread of dieback."
The project aims to:
Study the field biology of mealybug to find when to best target it in its lifecycle
Track and predict the spread of dieback using satellite information to identify hotspots
Identify the mealybug's natural enemies
Identify grasses resistant to mealybug and explore if they could be planted as pasture.
Member for Flynn Ken O'Dowd said this was a vital project for local beef producers in his region.
"Pastoral dieback is affecting more than three million hectares of prime grazing land in Queensland," Mr O'Dowd said.
"It has had a significant financial and social impact on most of the rural communities in my electorate. I welcome this funding for studies into how to exterminate the mealybug responsible for pasture dieback."
Source: Dept of Agriculture, MLA