THEY might look small, white and fluffy, but there is nothing cute or cuddly about the impact mealybugs are thought to be having on some of Queensland's most productive cattle country.
After more than 12 months of intensive industry and government research into the cause of the pasture dieback phenomenon, the small sap sucking insects have emerged as a leading potential cause agent.
It is important to emphasise that it has not yet been conclusively confirmed that mealybugs are the definitive root of the problem, with researchers saying more work is still needed before diagnoses can be confirmed and clear-cut management options can be identified.
However, as a result of several initiatives undertaken by Meat & Livestock Australia and the Queensland Department of Agriculture and Fisheries (QDAF) during 2018, researchers are clearly making progress in building the industry's understanding of the disease.
In a Beef Connect webinar last Friday (click below to watch in full), QDAF senior agronomist Stuart Buck provided an update on what is known about the mysterious pasturecondition which has now affected more than an estimated 200,000 hectares of pasture from the Qld/NSW border to the Atherton Tableland.
That is up from an estimated 50,000ha affected 18 months ago, and some believe there could be many more hectares affected yet.
"The real point is that we really don't know the exact extent of it out there but we do believe it is in the order of hundreds of thousands of hectares," Mr Buck said.
"In particular (it is) across our very productive sown pastures and also native pasture systems, so the impact to industry is large because those are very productive areas with high or higher stocking rate."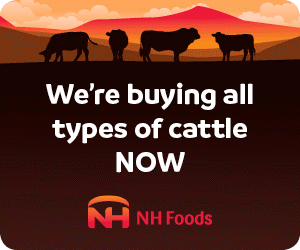 Dieback causes very sick or dead pastures, with symptoms including a yellowing and/or reddening of the leaves. It typically affects older leaves first, starting at the tips and then progressing towards the stem.
The condition is not to be confused with dry weather or pasture rundown, Mr Buck said: "It is dead patches or very sick grass through paddocks, whereas other issues like dry weather or pasture rundown basically affects whole paddocks or whole region or regions as such.
"In particular with dieback the pasture needs to die before we can classify it as dieback."
Dieback is more common in sown pastures. Species known to be affected to date include buffel (American and Gayndah, Biolela less so) , bluegrass, sabi, digitarias, paspalum, setaria, Rhodes grass, panics and kikuya. It is less common in native pasture but affected species have included black speargrass, forest bluegrass, golden beard grass and giant rat's tail grass.
As of February 2019, while mealybugs are seen as a likely culprit from the MLA funded research, QDAF says it is keeping an open mind about the possibilities of other causes.
Mr Buck said mealybugs can be found on the leaves or the stems or the crowns of the pasture plants and also deep in the soil of the root system.
"They are a very small but a vivid white colour so can be seen."
He said application of insecticide was not recommended, because there are currently no registered insecticides for the control of pasture mealybug, and treatment could affect beneficial insects. Longer term management of pasture mealybug was most likely to be achieved through introduction or re-establishment of natural enemies.
Replanting with non-susceptible forage crops is seen as a potential option.
Mr Buck said QDAF has instigated a research trial at Brian Pastures research station near Gayndah, and using randomised and replicated treatments aims to diagnose the cause(s) of dieback and investigate a range of management options including the tolerance of available grass and legume species.
A  smartphone app for stakeholders to report dieback is also soon to be released.

Watch the full recording of the 26 minute webinar above for more details on how to identify dieback in the paddock, the latest knowledge gleaned from grazier observations and research findings; potential management options to address dieback and what MLA and DAF are doing to support affected graziers.