SLAUGHTER cattle grids have continued to slide since we filed last Tuesday's weekly kill report, with another 10c/kg washed off many grid offers across Eastern Australia on Friday, or Monday this week.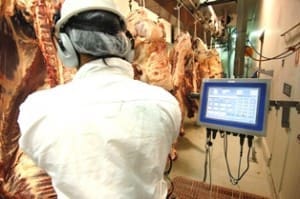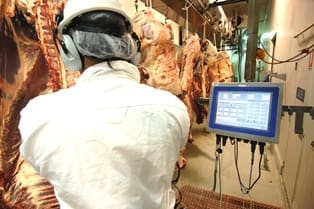 Offers from competitive export processors in southern Queensland this week are in a relatively wide band, from 460c to 490c on the benchmark four-tooth grassfed Jap ox, to 420-430c on heavy cows.
It reflects the fact that despite recent 45-50c downwards adjustments, grassfed steer pricing in Australia remains uncompetitive on the world stage, hampered further by recent currency movements. Steer beef is providing particularly hard to shift, exporters say.
Dry weather over large parts of eastern Australia have kept the flow of slaughter cattle higher than many had anticipated only a month or two ago, with some operators reporting little kill space available on rosters for the remainder of August. The much-anticipated drop in slaughter will come at some point, processors say, but it simply keeps getting pushed-back due to seasonal circumstances.
As late winter approaches, feed value in available standing pasture is starting to decline and despite the mild winter conditions, cattle in some areas will start to slip, if there is no early spring break.
"It (export meat sales) makes it a very hard sell, whilever we have meat coming out of our ears, as we currently do," a livestock manager with one of the nation's largest processors told Beef Central this morning.
Beef Central reported on the dire state of the domestic wholesale market in this article last Thursday, with product backing-up in cold storage and export cuts now congesting the domestic market. Loin cuts, particularly, are proving hard to shift overseas at current pricing levels, partly because of Japan's shift into sourcing cheaper loins from the US, at Australia's expense.
A large northern NSW export processor this week has offers for kills week commencing 4 September of 470c on HGP-free heavy steer +275kg, and 430c on best cows, with a 10c premium on Angus.
In NSW, over-the hooks rates last week reported by NLRS (week ended Friday) continued to slide, averaging 500c for grassfed ox, 420c on cows 240-260kg, and 437c on cows +300kg. Some of those figures have softened further since then. Victoria last week saw heavy grassfed steer grids ease again to around 525c, and cows around 435c.
In the latest price cycle trend, grassfed ox have now come back 50c/kg on grids since mid-June in Queensland, worth $175 a head on a typical 350kg bullock.
The correction has forced the cancellation of a one-off Central Australian slaughter cattle sale scheduled for later this month, as local Alice Springs vendors sit tight to assess the recent market movement.
Some processors say they will be only operate 'very selectively' in saleyards purchases in coming weeks, as a result of recent cattle flows. Grainfed requirements are said to be covered through to December, in some large supply chains.
Kills in most states continue to ease
Rainfall last week in parts of some southern states and even Queensland has had negligible effect on rates of slaughter, with the eastern states total for the week ended Friday back only marginally, at 132,218 head. Isolated falls of up to 50mm were recorded in centres like Cooma (southern NSW) and Theodore (Qld) last week, but nothing significant enough to disrupt supply.
This week' eastern states kill remains 8pc higher than this time last year, illustrating how the earlier very high rates of kill started to tail-off dramatically during the back half of 2016.
Queensland's kill last week reached 71,300 head, unchanged on the previous week, but most processors were anticipating a tighter week this current week due to some producers putting away the drafting cane to attend the Brisbane Ekka.
Most other states last week lost a little ground, with NSW (29,700 head) back 2pc on the week before, and Victoria (20,200 head) back 1pc. Tasmania eased 1pc to 3862 head, while South Australia showed a solid 9pc rise, reaching 7150 head.