BEEF kills across eastern Australia appear to have found a level this week in the wake of the recent rain events, but continue to look unlikely to return to anything like the rates of slaughter seen during August and September for the remainder of this year.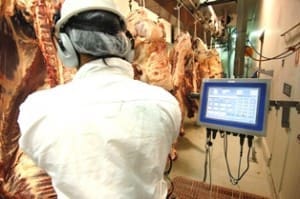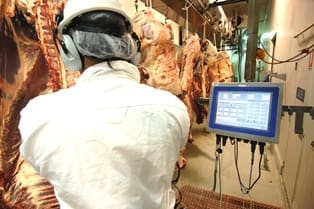 In the continued absence of any reliable weekly kill data from the National Livestock Reporting Service following a standoff with some processors over reporting accuracy, it's clearly evident from discussions with processor contacts this week that slaughter in Queensland remains significantly limited.
Queensland and northern NSW kills in many plants might be 15-20 percent below where they were prior to October rain, evidence suggests.
JBS Dinmore looks like killing just five shifts this week, on top of just four last week. Other large Queensland sheds like Lakes Creek, Biloela and Townsville were all on slowdown last week, as slaughter cattle remained tremendously difficult to source, due to producers contracting 'green fever,' with cattle starting to 'do'.
In southern states where NLRS numbers continue to be reported, numbers are starting to grow a little, which is normal for this time of year. Victoria's kill was up 2pc from the week before to 21,735 head, while Tasmania was 1pc higher at 4563 head. South Australia was 1pc off the pace at 7492 head, while the NSW kill was also down 2pc on the previous week at 26,825 head.
Early plant closures ahead?
Talk again this week is focusing on prospects for early plant closures this year, as producers hold cattle back to try to add weight after recent rain.
Responses were mixed, but the general consensus was it was unlikely in the big concentration of processing capacity in southern Queensland, but more likely in Central and northern parts of the state and across the border into NSW. Further rain might add to the prospect, some contact said.
Early closures, if any occur, could in turn see early openings next January, with the season the way it is, however. Some processors said closing early for the 2017 season would still be a 'last resort.'
Cattle in many key areas of eastern Australian are already gaining weight after the long dry spell, and there's some growing anticipation of a flow of fat cattle from January, due to the extended grass growing season that's now underway in many areas.
Some grids creep up 5c
Some meatworks grids in Queensland and northern NSW have added 5c/kg in the past ten days or so, mostly on steers. Favourable currency movement has assisted that, with the A$ in the US76s for most of this week.
We've seen processor spot price grids in Queensland this week of 490-495c/kg on the benchmark grassfed four-tooth heavy ox, and 435-440c/kg on heavy cows.
In northern NSW, one large export processor has offers for slaughter week commencing 13 November for HGP-free grassfed heavy steer at 460c/kg, and heavy cows at 445c/kg.
There has been a distinct rise on grid offers for grainfed cattle in the past week or so, across both Queensland and NSW. Some grainfed specialist processors this week were offering as much as 535c/kg for 100-day ox February delivery, and 525c/kg for January – a sharp kick on earlier rates.
That appears to be driven by an expectation that there following recent rain across eastern Australia, numbers on feed will inevitably decline. One very large grainfed beef producer said there cattle on feed numbers were already back 10pc, since October rain and were likely to fall further.
The outlook for grainfed next year still looks uncertain, with plenty of uneasiness that US grainfed exports will not decline in any significant way in 2018. Other grainfed processors are taking a much more conservative approach on current offer prices, given the amount of money they've already lost this year.
None of the anticipated decline in feeding activity is likely to be captured in the upcoming September quarterly feedlot survey results, which came too early to reflect the October rain events. December quarter data, when it is released next year, will tell a truer story.