AT what point does a slaughter cattle market 'decline' turn into a 'slump'?
That question can be posed this week, as some serious corrections take place in meatworks cattle pricing across eastern Australia.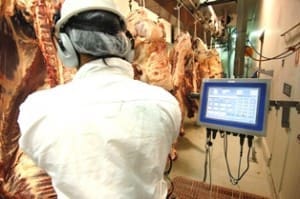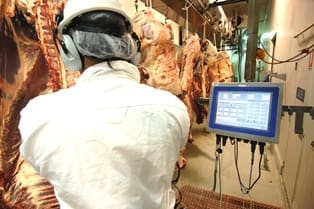 Processor grids in Queensland have typically fallen 20c/kg since this time last week, on top of 10-15c the week before, taking prices in some regions into territory unseen since the big industry-wide surge in prices started in 2015.
Southern Queensland price grids seen this morning were 410-415c on heavy cows, and 460-475c on grassfed heavy steer. Central Queensland rates are around 10c/kg behind that. Just three weeks ago, the same grassfed ox was making 505c, and cows 445c in SEQ.
A large northern NSW export processor has grid offers out for week commencing 21 May of 445c/kg on four-tooth grassfed ox, no HGP, and 410c/kg on heavy cows.
More broadly across NSW, works grids for all slaughter descriptions trended down last week, with most lines back 10c on the week before. Export grassfed ox that were around 500c/kg a week or two earlier are now quoted as averaging 486c, and cows 260-280kg have fallen from 400c to 375c in the space of a couple of weeks.
In Victoria, cow prices continued to soften last week, although not as severely as corrections seen further north. NLRS quoted cow grids last week in Victoria back 3c/kg on the week before. Some cow offers like JBS Brooklyn were around 430c/kg this week.
What's behind it?
There appear to be three driving forces behind the rapid price declines:
The big, and continued inflows of slaughter stock in southern parts of the country due to prolonged dry conditions
A rapid surge in cattle supply out of the eastern half of Queensland after earlier rain, and
Torrid competition in international export markets from competing export supplies out of North and South America.
One large multi-site eastern states process said his company was more forward (bookings wise) than it had been all year, and this week's price changes had shown no sign of chasing supply away. The looming winter is partly driving that.
The weekly NLRS Eastern States kill report issued a few minutes ago clearly supports the view that there's a big surge taking place in slaughter numbers at present. In Queensland, sites like JBS Dinmore have added an extra weekly shift, Kilcoy Pastoral Co is back at work after its normal yearly three-week maintenance break, and numerous other sheds have added numbers to daily tallies, as access to killable cattle grows heading into winter.
Last week's five-states beef kill hit 147,523 head – easily the largest throughput week for the year. Queensland's kill rose a spectacular 21pc, for the reasons described above.
Take the holiday factor out of recent kill trends, and there has been a sharp rise in rates of slaughter since early March. But at the same time its become increasingly hard to place these larger volumes of beef into export markets, putting pressure on meat pricing.
Bigger output is being challenged by heavy supply out of competing beef export counties like the US, Brazil, Argentina and India.
Traders told Beef Central that lean grinding beef into the US in the past few days has been trading at less than US200c/lb CIF, or around A540c/kg FOB (supported a little by favourable currency movement).
"The problem with the rise in slaughter is that it creates a 'harder sell' for the meat sales desks, in what is already a very competitive and well supplied market," one processor said.
Another said his company had written a 'fair bit less' on a lot of body parts into the US market in the past 48 hours (USc/lb basis), due to supply. A third said trade into Japan and Korea had also struggled this week. Some parts evidently dropped US50c/lb in the Japanese market in the past couple of days.
Has the market hit the bottom?
The question now being posed is, has the market hit the bottom?
It's been a long time (2015) since the Queensland cow grid was under 400c, but that looks possible over the next few weeks, based on current market influences.
At current cattle price levels, processors are showing modest black-ink on steer and cow. Several processors told Beef Central their breakevens on current steer and cow prices this week looked 'reasonable', but they also anticipated further meat price challenges in international markets in the weeks ahead, that would degrade that position further.
One processor suggested grids had to fall another 10c/kg, on average, or around 40-45c in total, to make breakevens for forward meat supply add up. That suggests that a cow that was worth perhaps 430c/kg earlier would have to move to 390c in oncoming weeks on a breakeven, to make the same level of profitability.
While the slaughter cattle market in July last year fell away to somewhat similar levels to this week, the lack of cattle numbers available to processors at that time did not allow the market to stay there long. It's a different story this year, though, reflected by last week's kill size.
Current pricing has to be kept in some context though. Queensland grids are still the best part of 200c/kg higher than where they were three years ago, before the current price cycle started. In late 2014, Beef Central was reporting four-tooth ox prices around 280c/kg.
Almost regardless of whether it rains or not in southern parts of the country in coming weeks, cattle numbers in the south are likely to start to dry up, given recent liquidation trends. That will stop the current cycle of substantial numbers of southern slaughter cattle travelling north into Queensland for slaughter, with northern buyers currently active at centres like Tamworth, Gunnedah, Forbes and Wagga. Cow yardings in centres like that have been well above average, because of the weather, but are likely to dissipate in coming weeks.
That, in turn, may push southern processors north chasing cattle. Some Victorian processors bought cows at Wagga yesterday for the first time this year.
At some point, that will again start to impact on availability for processors in the north, which could help support some recovery in cattle prices from current levels.
Kills surge
Today's NLRS report showed Queensland's kill last week reached 77,300 head, up 21pc on the previous week, and a huge 36pc higher, year-on-year.
NSW killed 35,200 for the week, only up 1pc on the previous week and a huge 36pc higher, year-on-year. Victoria's kill reached 25,400 head, down 1pc on the previous week, but a huge 52pc higher than last year, while South Australia reached 4660 head, down 10pc on the previous week, and 32pc lower than last year (TFI Murray Bridge factor). Tasmania killed 4850 head for the week, up 21pc on the previous week, and a huge 36pc higher, year-on-year.