A NUMBER of large multi-site beef processors have kept the cue in the rack this week, as the combination of short production weeks due to holidays, COVID impact on staffing levels and gradual rise in cattle availability combine to limit competitive demand for slaughter cattle.
Two large Queensland operators are not offering direct consignment quotes at all this week, confident that they already have requirements accounted-for heading into May.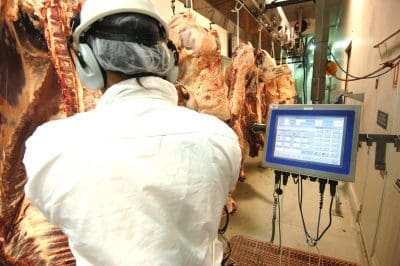 In parallel, physical markets have opened exceptionally quiet this week, with today's Roma store sale yarding just 3100 head, and tomorrow's Dalby sale anticipating only around 100 head.
Agents said in addition to holiday disruptions, the fact that Queensland boarding schools all went back this morning after their school holiday break had a bearing. Cattle producer parents returning kids to boarding school inevitably disrupts cattle supply the following week.
Last week and this week (weeks 15 and 16) lost a processing day to Easter Friday/Monday holidays, while next week (week 17) loses a day for Anzac Day Monday, and in several states week 18 also loses Monday 2 May for a Labour Day holiday.
This theoretically removes 20pc of processing capacity from the industry for up to a month, but of course the industry has been operating at well below its capacity since mid-2020.
COVID again a factor in operations
On top of that, as reported last week, COVID is again starting to impact killing operations in parts of Queensland, NSW and Victoria.
One described the current level of infection as 'ongoing', but enough to significantly curtail daily throughput. "We're not out of the woods regarding sickness impact on production yet," was his response.
Another large operator said currently levels of absenteeism due to infection was effectively taking another day per week out of production, at one of his company's sites.
"There is little point in building up a reserve of slaughter cattle, unless we are totally confident we can process them. It's day-by-day at the moment, as to how many staff can show up for work. It's definitely tempering the mood in the market."
Current sickness levels are not yet anywhere near as bad as they were at the start of the year, or during middle of the infection wave seen earlier last year.
As readers will have read in earlier weekly kill reports, direct consignment cattle markets retracted 30-40c/kg in the lead-up to Easter, but have changed little since then. The current market for four-tooth heavy grass steers in Queensland is around 780c/kg and heavy cows, 720c/kg.
Southern states are a little better on heavy steers than that, up to 810c, but similar on the boner cow. Supply is said to be a little more favourable in Victoria than what it was a fortnight or three weeks ago.
Cattle flow out of the northern pastoral regions is now starting to build, especially for cows, but most processors, but most anticipate this will not last long, and the second half of the year could again be tough going for slaughter cattle supply in many areas.
Weather may also have an impact on the market over the next month, with first frosts in many areas likely to be recorded in May, diminishing pasture quality.
"There will definitely be a pinch-point again some time around the middle of the year – it's just a matter of when," one large processor contact said.
A little relief is being seen in the value of the A$, falling from around US75.5c a fortnight ago to US73.5c this morning, making Australian beef exports a little more competitive on the world stage.
Yesterday's holiday means there will be delays to the NLRS weekly kill report for last week. Statistics will be added here when they become available.