QLDVERAL large multi-site Queensland export beef processors have withdrawn grid offers from their five plants this week, confident that they have enough slaughter cattle already secured to see them through upcoming short production weeks.
Another large multi-site operator has pulled its Queensland grid offers back another 20c, following similar declines the week before. That takes remaining active over the hooks grid offers in the Queensland market this week to 705c for heavy cows and 775c on four-tooth export steer. Certified grassfed programs remain actively quoted, offering 850c/kg in one example.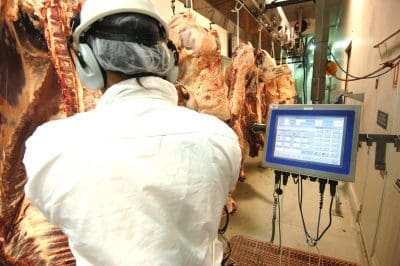 One large export processor told Beef Central this morning the company's requirements for Queensland kills next week were already more or less covered. His company is taking kill slots only for the week commencing 26 April, evidently in response to recent price trends.
As described on last week's report, there is an unusual sequence of three consecutive weeks (four, in some states) where public holidays will impact rates of slaughter. Easter will combine with ANZAC Day (April 25) and Labour Day (May 2 in a number of states) to seriously constrain slaughter until the industry moves deeper into May. It effectively takes 20pc out of the demand equation for some processors for the next month.
Combined with that, there are growing reports of COVID related staff absentee issues at a number of large regional beef processing plants. One Central Queensland plant last week had lost 18 from its boning room team, and another in southern Queensland reported its supervisory team was particularly hard-hit. Both sites have pulled back on daily tallies as a result – in one case, to 600 a day from 1100. Other processing sites are less affected than this, but infection numbers are growing, regardless.
The other factor is a discernible lift in paddock cattle supply, heading deeper into autumn.
Some Queensland processors are offering slots for kills in late April, but are not yet putting a price to those cattle, given the current shift in supply and demand.
"Surge is not really the right word, but there are certainly a few more cattle on offer than there were three or four weeks ago," one processor contact said this morning.
"There's a few more western, central and northern cattle coming to market, especially from those areas where the season has not been particularly good."
But nobody has expectations of a long-lasting or deep rise in the flow of killable cattle out of the northern half of Australia this year.
"It could easily run out of steam by June or July, and the back half of the year could again be very tight for supply, given the focus on herd rebuilding," one processor livestock manager said.
In southern states, direct consignment offers have remained unchanged this week from where they sat a fortnight ago, with four-tooth steer reported at 810c and heavy cow, 730c/kg.
Weekly kill
There was a soft decline in slaughter activity across Australia last week, although numbers remained close to 2022 seasonal highs.
The six-state total for the week ended Friday reached 95,935 head, down 1pc on the previous week. Comparisons with this time last year are irrelevant, because Easter had already started by this time in 2021.
Queensland dipped sharply to 47,666 head last week, down almost 4pc on the previous seven days, while NSW went against the trend, lifting 5pc in the run through to Easter, reporting a weekly kill of 26,314 head.
Victoria eased a little to 11,824 head last week, while Western Australia fell sharply to 2552 head. Both South Australia and Tasmania showed modest improvements, lifting about 2pc to 3332 head and 4247 head, respectively.