SOME Queensland slaughter cattle grids have risen 5-10c/kg this week, but the trend is more about processors re-aligning with their competitors' higher offers, rather than overall cattle market changes.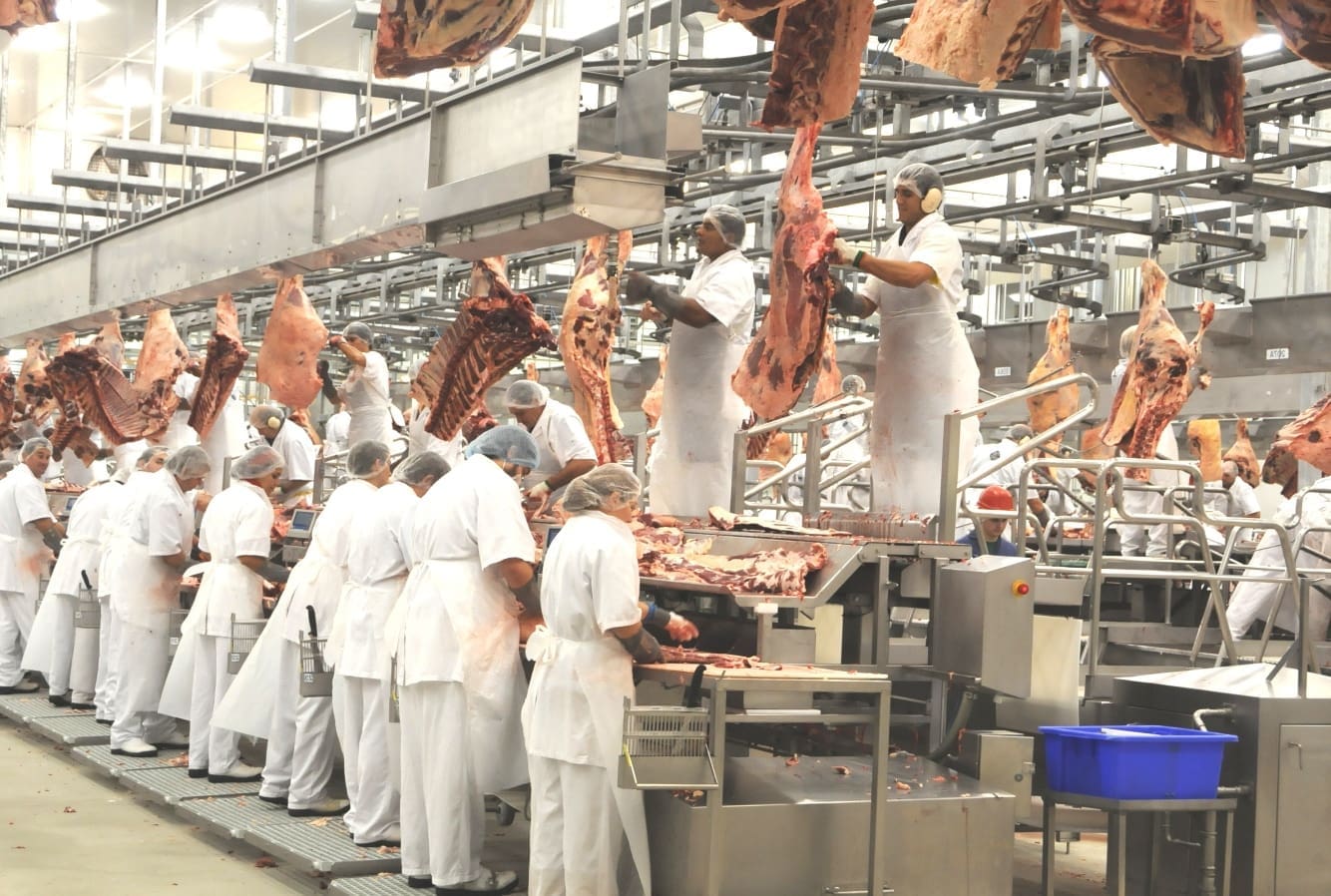 Several southern Queensland grassfed slaughter grids have lifted 10c/kg on cows and 5c/kg on steers during the week, but some of that follows unsuccessful attempts by some competitors to lower prices the previous fortnight, in the face of a softening saleyards market and continuing strong supply.
It means a reasonably wide spread in offers currently in southern Queensland, with four-tooth heavy steers for slaughter in coming weeks quoted this morning in a range from 550-560c (some grids 10c/kg less for HGP-treated cattle), and cows from 445-460c, depending on plant location.
Central Queensland sheds are 10c behind those rates, and Townsville 10c behind that, reflecting the normal freight differential.
Last week's over the hooks rates in NSW were largely unchanged, continuing a two to three week sequence of steady prices. Grown steers four teeth +300kg in NSW plants averaged 542c, while heavy cows +260kg averaged 449c.
Similarly in Victoria, there was little or no change in grid offers last week, with heavy four-tooth steer 564c, and best cows 461c, reflecting the dearer saleyards market in the state.
Reflecting the dramatically different seasonal fortunes across parts of Australia compared with areas further north, southern slaughter prices have remained very strong this past week, both through the saleyards channel and direct.
The relentless dry conditions continue to defy predictions that slaughter numbers, particularly in Queensland and NSW, would be starting to ease significantly by now.
That's showing no real sign of occurring yet, as producers continue to jettison stock as feed, water and supplementary feeding budgets run out. Most processors spoken to for this report are well covered for remaining August kills, and into September.
In the face of a bleak spring three month forecast from BOM, some processors now feel numbers will continue to flow during the final four months of the year, eating ever more deeply into an already savagely depleted cow herd, and next year's potential bullocks.
With the record numbers of cattle currently on grain, cattle gaining weight on green feed in Victoria, bigger lines of cattle likely to shift out of western and southwestern Queensland during September and October, and a few cattle coming off meagre or failed oats and wheat crops, some processors are now suggesting the big drop in slaughter numbers expected earlier may not eventuate this year.
Watch out in 2020, though. Every week that the industry sustains such large kills, it drives another nail in the coffin so far as herd recovery is concerned.
The heavy reliance on feedlot turnoff at present also creates another potential log-jam. Steers that would otherwise have taken another 6-9 months to finish off grass have in fact been bought forward through ADGs achievable only in the feedlot, meaning a big shadow is likely to follow once this current cycle is worked-through.
Weekly kills ease
This week's eastern states kill reported by NLRS showed a five-state tally of 140,560 head, down 4pc on the week before, and now only 2pc higher than this time last year.
Queensland was responsible for almost all of the change, dropping almost 6300 head, or 8pc on the week before. The concentration of beef processing infrastructure in the Brisbane region partly explained that drop, with a Brisbane Show holiday observed by a number of plants last Wednesday, slowing production temporarily.
It's likely that Queensland numbers will regain much of that lost ground this week, back to around 78,000 head again, once full shifts are restored. The only real remaining holiday disruption for the balance of the 2019 season is the Labor Day/Queensland Birthday holiday in most states on October 7.
Further south, NSW lifted throughput 2pc last week to 35,932 head, still 8pc higher than last year, while Victoria was unchanged on the previous week at 25,297 head (1pc up year-on-year).
South Australia lifted its kill last week by 3pc to 4053 head, down 15pc on last year, while Tasmania was 3350 head, down 13pc on the previous week.