IN THE absence of any Eastern States weekly kill report from NLRS again this week, we can only rely on anecdotal evidence of trends.
It's clearly evident that Queensland is again experiencing a big deficit in beef kills this week in the wake of recent rain, with plants across the state in various stages of suspension.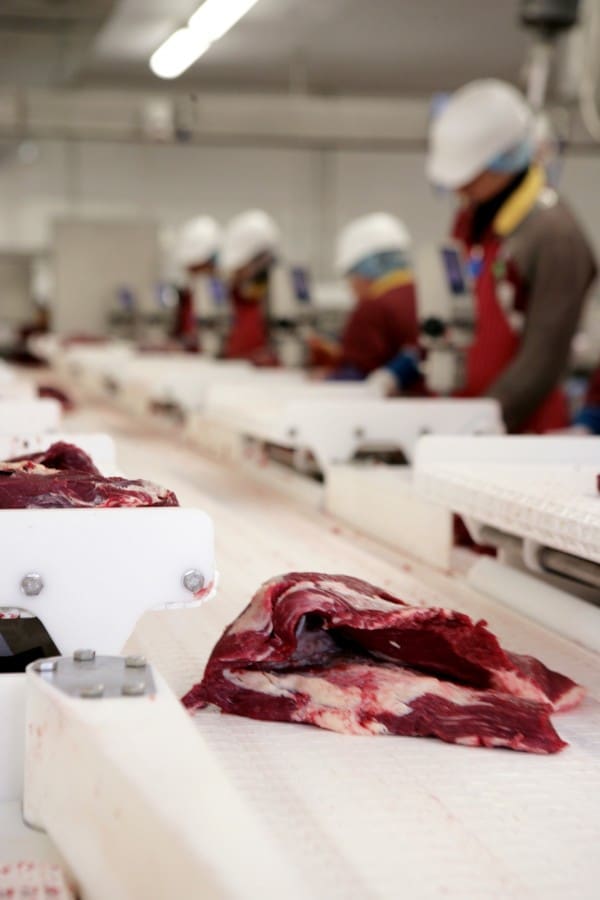 Teys Biloela is worst affected, missing an entire week's kill this week, while numerous other plants are skipping days. Some plants in the south will kill as few as two days this week, as producers, en-masse, make the decision to hold stock back to add weight, following recent good rain across the eastern half of the state. The only sites to escape the damage are those either dedicated to grainfed production, or heavily reliant on grainfeds, where the wheels keep turning.
It's clearly evident now that Queensland will not get back to anything like the kills seen in September and early October, for the rest of this year.
In fact, there's already talk of early closures at some sites, despite forward contract complications. Follow-up weather in the next four weeks will have a big bearing on whether that happens, Beef Central has been told, but regardless, slaughter cattle are currently extremely hard to come by.
Some cow grids gain a little ground
Customarily after a rain event like that seen in the past fortnight, processors open their wallets to try to flush-out additional supply. But there's been little sign of that occurring again this week, as Queensland and northern NSW processors seem resigned to simply removing shifts to match available cattle numbers, rather than trying to expand their throughput through price.
Steer grid offers among major export processors in Queensland were unchanged again this week at 480-490c/kg on four-tooth grassfed ox.
However some processors raised grids 10c/kg on cows on Monday, primarily because of southern (mostly Victorian) processors venturing north, chasing cattle with money as much as 30-35c/kg higher than last week's Queensland rates. It means heavy cows this week in the Queensland market are anywhere from 425-440c/kg.
A northern NSW export processor has offers out this week for kills at 450c for four-tooth heavy ox, no HGP, and 435c on heavy cows.
More discussion about weekly slaughter reports
Some interesting further commentary has emerged this week about the slaughter statistics issue.
To put the recent discussion on weekly slaughter figures in to some perspective, the issue of some packers not engaging in the weekly phone survey is not new, and has been around for more than a decade, an industry report this week points out.
Official slaughter figures in Australia are collected each month by the Australian Bureau of Statistics (ABS) from company records of abattoirs and other major slaughtering establishments, and include an estimate of slaughterings by country butchers and other small slaughtering establishments.
The ABS has additional time series spreadsheets containing State/Territory and national data on an original or seasonally adjusted basis plus trend estimates. As a result of the intensive follow up (IFU) process by the ABS, data is revised each month as final estimates become available. The ABS works on a reporting rate of at least 96pc or greater. These are the official statistics that are used for any serious data review.
They have one glaring problem, however – they are always five weeks or longer out of date. For example the figures for August were released on October 6. The attempt to have a more real-time estimate on a weekly basis has obvious merit, but from a competitive perspective, some abattoirs have always felt that their individual company statistics are too easily identifiable from the weekly review by Meat & Livestock Australia, and therefore have not participated. Beef Central has identified some of those 'outliers' previously. The weekly phone survey can only ever be a good estimate of trends given the official data collected by the ABS, which remains the most complete, if somewhat dated, source of data.