RATES of slaughter across Eastern Australia continued to trend down last week, adding to a consistent slide which started to take shape back around mid-year.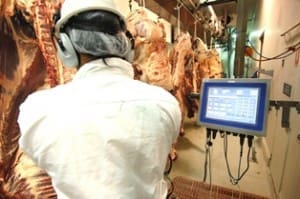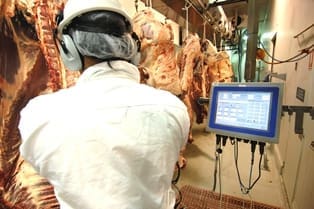 The National Livestock Reporting Service this morning reported an Eastern states kill for the week ended Friday of just 144,125 head – another 4.8 percent below the previous week, and almost 16pc below this time last year.
Beef Central's home page "Industry Dashboard" graphs, accessible here, clearly show the effect of a dwindling cattle supply after two long years of drought.
An increasing number of large export sheds across the main beef producing states are now routinely running four-day weekly shifts, as slaughter numbers get increasingly hard to source.
Short-term, there may be some relief as this week's extremely hot, dry conditions pushes cattle to market, including cattle on the remains of this year's oats crop which is deteriorating fast in many areas. That won't last long, however, and most processors report only 'very thin' bookings for kills week commencing October 19.
Last week's kills were down in all states on the previous seven-day cycle. That's somewhat unusual in a week prior to a public holiday, when processors often like to try to push through some additional fabrication to make up for the deficit the following week.
Queensland's kill last week was back 5pc to 74,050 head, down 10pc on this time last year.
The NSW kill was back 2pc  to 35,883 head, a decline of 14pc, year-on-year, while Victoria's kill reached 22,691 head, back 9pc on the previous week and 30pc on a year earlier.
South Australia processed 8859 head for the week, down 2pc from the previous week and -7pc on last year, while Tasmania eased 4pc to 2642 head, as JBS Longford remains closed for its normal seasonal maintenance break. Expect the Tasmania figure to rise again to +4000 head when work at Longford resumes next week.
There will be another big deficit evident in the current week's kill when the state tallies are posted by MLA next Monday, with many plants in Queensland, NSW and South Australia observing Monday's Labour Day public holiday.