AFTER five months of relentless rises in slaughter cattle prices across Eastern Australia, the pendulum has turned, with substantial downwards corrections reported in eastern states meatworks grids and saleyards prices this week.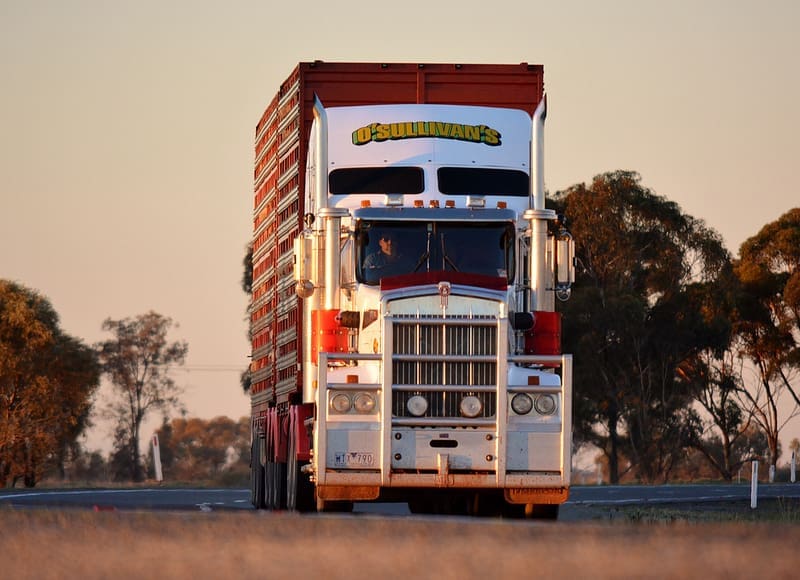 Many large exporter grids have now fallen 10c/kg, and up to 20c/kg in places since Friday, in the first downwards movement seen since the current price surge started in May.
Some Queensland plants are yet to adjust their grids, but tellingly, pulled-out of quoting on Friday afternoon to see how the market trend pans out.
Beef Central just last week raised the question of whether the slaughter cattle market had 'rung the bell' in this weekly kill article.
Such calls inevitably raise some claims of 'talking down the market,' but last week's comments were based on clear and substantial evidence of changing dynamics, especially on the meat sales side of the equation. That alarming US market trend was captured in this second Beef Central article published last week: "US fed cattle & meat markets 'falling off a cliff".
Current grid positions:
New Southern Queensland and northern NSW grids seen yesterday generally reflect a 10c/kg drop in grid offers (20c/kg in places), across the board for grassfed cattle, and some grainfeds.
Best offers seen yesterday for SEQ heavy cows was 535c (back from 545c as recently as Friday); and 555c the four-tooth grassfed ox. MSA and other fancy lines are back by similar amounts, with MSA grainfed steer now 585-590c. Some cow offers are even lower, back to 510c.
Many southern-states grids reflect the exact same trend. Southern cows currently sit around 515c, and four-tooth grassfed steer, 540c, with MSA grainfed steer 600c.
Some large vertically-integrated processors have also jagged-back their northern feeder cattle offer prices by 20c/kg in two instalments since Friday, and southern prices 10c/kg due to the current market uncertainty. That valued flatback steer 350-480kg for both northern and programs 310c/kg live this week.
"If we can't buy them at that price, we'll just have to drop our numbers dramatically in the feedyards," a large multi-site grainfed processor contact said.
Simultaneously, there has been a surge in cattle numbers committed to saleyards over the past week, which appears to have more to do with the onset of very hot, dry conditions across Victoria, NSW and Queensland, than it does with producers trying to pick the 'top of the market.'
Big numbers have been yarded this week at NVLX Wodonga, CTLX Gunnedah, and Roma store sale as conditions turn very hot, and oats crops start to suffer. Prices have generally declined sharply at most selling centres this week. Nothing particularly unusual in that, as hot, dry weather in October inevitably brings on a flush of saleyards cattle.
Processor losses nearing record levels
If they are to be believed, trusted processor contacts are telling Beef Central this week that losses on both the cow and the ox are nearing record highs at present. One processor had cow losses this week (obviously more heavily exposed to the developments in the US grinding beef market) at $150 to $200. Grassfed heavy steer losses were similar, negative $170-200, with trade cattle negative $100 or more.
Margins were already in the red, or at best marginal, prior to the latest US market price drop, but have been significantly worsened by recent export meat market events.
"Something has to give, and that's what's being seen in cattle prices this week," a processor contact said yesterday. "Plants are getting to the point where they are better off not working, than buying and killing cattle at losses like these," he said.
A$ 'protection' has started to disappear
In addition to the recent alarming declines being seen in meat prices in the US, another influence on the supply/demand dynamic at present is the declining impact that the A$ has had in 'shielding' Australian exporters from ever-higher cattle prices since May or June.
As Beef Central's home page currency graphs illustrate, the A$ has descended from above US81c to around 70c, at almost exactly the same time as the recent cattle price surge has occurred.
That's served to 'insulate' processors somewhat from having to pay all-time record high prices for stock, by riding that currency movement down. Since the start of September, however, the currency has stabilised at or around US70c. That's left export processors much more heavily exposed to the recent rises in cattle price, hence this week's price corrections.
Are plant closures next?
If cattle supply flow continues to be tight, and there is not some serious recovery in US meat pricing, early seasonal plant closures are on the cards.
Already there is talk of one or two very large northern export processing sites shutting-up shop for the year by the end of October. The latest Indonesian live export quota release for 200,000 cattle for the final quarter may be contributing to that. Not since the days of 'seasonal' kills in the north in the 1980s and 90s have exporters contemplated seasonal closures so early. But these are anything but 'normal' times.
Latest US meat market situation
Reports out of the US yesterday claimed the biggest one-week fall in history for domestic 90CL manufacturing beef last week, falling US25c/lb in five days.
Beef Central was told this week by exporters that Australian 90CL manufacturing beef had been sold into the US on Friday last week at A630c/kg. That's a long way from the most recent quote published by MLA of A720c/kg (although that figure carries a lag factor in delivery and publication in Australia, of up to a week or more). The same processor said the spot price had gone from 710c/lkg to 630c/kg in the space of 8 days – a record large fall over a short period of more than 11pc.
"It's been a dramatic fall, in a matter of days," the export trader said.
"If this recent volatility was confined only to 90CL, that would be OK, but it's being seen right across the spectrum from 65-75CL right through to 90s, and is also being transferred through into reductions in price in some of the round cuts, in particular."
The US circumstance was not just affecting trim and manufacturing meat, but also a range of other cuts, he said. The previous boom prices for grinding meat put a base under a range of secondary primals like knuckles, insides and rumps, which could be thrown into the grind, if prices descended too far.
That's now impacted values on many forequarter and hindquarter meats as well, dropping in line with the manufacturing meat price.
One large Australian exporter told Beef Central yesterday his company's US trading desk had seen a dramatic drop-off in demand and price, since the recent events started.
A veteran US meat trader contacted yesterday agreed, saying there appeared to be a lot of spot market meat that may have been 'floated in' prior to the triggering of the quota management action last month, thinking that the market might get a little better. There were currently quantities of Australian product currently on the water, sold at higher rates, that would cause the US importers some financial headaches, given recent US meat market price corrections.
"A lot of that is yet to be finalised, with people trying to sell it off in a deteriorating market, or turn it into cash. Some of it may be running out of acceptable production dates," he said.
Secondly, New Zealand and its heavy cow cull was also exerting an influence, and thirdly, domestic US grainfed and cull cow manufacturing beef was having a real effect.
"There's a lot of meat, across the entire spectrum, that's available currently in the US. And in the end, that's the main thing that affects our market," he said.
"While ever that negativity is present in the US, it is having an affect," he said.
"We had an end-user customer that told us he had bought US domestic fresh 90s at US225c/lb this week, down from 245-250s only a couple of weeks ago. Imported spot 90s yesterday was US228-230c, with the range on domestic 238-250c. A couple of months ago, domestic 90CL was still 295-300c, representing a huge drop since."
This trader told Beef Central that most of his clients were now close to committed for the rest of 2015. "That market's probably 220-225c now, if you can find bids – but most already have inventory," he said.
"For 2016 entry, buyers are trying to discount off that, once the current tariff issues are cleared."
The current cattle price dynamic in Australia was far from one-dimensional, however, with other factors offered as part of the explanation.
There's clear evidence, also, of a drop in demand for beef in the domestic market, as retailers and food service operators 'push-back' against spiralling wholesale beef prices, by choosing other protein options.
That's also affected the margin situation for processors in recent weeks.
To put this week's cattle grid price corrections into some context, though, it's important to remember that they come off all-time record highs that just six months ago nobody could have contemplated.
NH Foods director Stephen Kelly, chairman of the Australian Meat Processor Corporation, told Beef Central yesterday that there was nothing to suggest that the fundamentals behind recent strong cattle prices would not remain – "but there may be a few ups and downs along the way," he said.
"Prices are certainly not sustainable, under current meat market circumstances," he said.
See this morning's separate weekly kill report, outlining slaughter performance across Eastern Australia over the past seven days.