THE list of beef processors making significant adjustments to operations this year in the face of a meagre slaughter cattle supply continues to grow.
As Meat & Livestock Australia's recent 2016 industry projections illustrated, beef kill this year is likely to fall dramatically to around 7.6 million head, an 18 percent decline from the high-point in 2014. Next year the kill is forecast to plumb the depths, falling to around 7 million head. That's the lowest number recorded since 1995.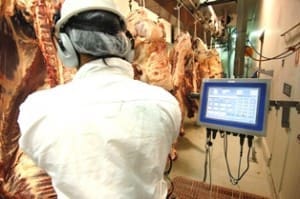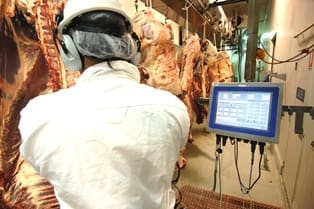 It's forcing some tough decisions to be made among beef processors, who also face mounting  competitive pressure from live exporters.
Not only are live exporters venturing further and further south into traditional 'processor' territory chasing boat cattle, but the natural 'separation' that once existed in terms of live weights between live export and processing channels – the entire basis of the 'co-existence' argument, appears to be breaking down.
That was clearly illustrated in Beef Central's recent article on live export procurement of grain-finished cattle out of southeast Queensland feedlots, for live export to Vietnam out of Townsville.
We have since become aware of another very large line of cattle – understood to be about 4000 head in number – on feed in southern Queensland feedlots, where the pastoral company owner was actively sizing-up the live export option. The deal was so large there was talk of bringing the export vessel south to Brisbane to load them, rather than shipping them north to Townsville by road for loading. Ultimately a processor won the day, but it was a close thing, Beef Central understands.
All that has exposed some early cracks in beef processing operations this year.
The current poor state of international meat markets means processors are not prepared to lift grids further to try to flush more cattle onto the market, or out of live exporters hands. Losses on almost all lines of slaughter cattle are large enough as it is, they say.
Southeast Queensland grids this week remain large unchanged, suggesting processors are only prepared to kill the cattle that they can, at current price levels.  A producer could virtually phone any east coast processor they wanted today, and book a kill slot for Friday. Procurement has gone from waiting-lists of six, eight, ten weeks dureation for a slot a year or two ago, to a 'just-in-time' model.
Recent patchy but confidence-building rain across large parts of Eastern Australia is now starting to fill-in some of the blanks in the rainfall map. Where rain has fallen, cattle are 'doing', and performance will only improve as new green feed starts to harden up. Compensatory gain after two tough years is providing a bonus, so it's understandable that producers who have had rain are now keen to maximise their weightgain advantage, and are reluctant to market cattle before they need to.
Published below is a quick checklist of plants across eastern Australia that have shown distinct signs of supply/price stress recently. Note that this list does not include more 'informal' strategies where plants are simply winding-back daily tallies to the bare minimum, or missing daily kills through the week.
Teys Australia has confirmed that its flagship Beenleigh plant will kill just two days this week. Barring weather disruptions, that is unprecedented in the 62-year history of the plant. Another large multi-site processor told Beef Central it was likely his company would miss at least a day at each of its Queensland plants this week.
Rumours continue to circulate about the 2016 season at JBS Townsville. The company told Beef Central it currently had a projected starting date this year of 29 February – six weeks later than last year. Complicating that further may be the impact of a once in 100-year rainfall event in the Townsville area overnight, when 200mm of rain fell in two hours, causing damage and localised flooding.
Teys Lakes Creek plant at Rockhampton yesterday announced retrenchments and the dropping of its second daily shift this year.
JBS's Primo plant near Scone, NSW has moved to a single-shift roster this year, from two daily shifts in 2015.
Northern Cooperative Meat Co at Casino late last year shut its veal chain, and consolidated its beef and veal throughput on the single remaining beef chain. The decision saw the loss of 150 part time employees. The company said at the time it had experienced a 30pc decline in stock throughput, making it impossible to maintain both chains. The veal chain has since resumed operations, albeit operating at just 50pc of capacity, while the beef chain is running at 70pc.
Chinese-owned Tabro Meat in Victoria's Gippsland remains closed this year at its two sites at Moe and Lance Creek. A company statement issued by chief executive Jack Jiang said due to unforeseen circumstances, Tabro was not able to begin production on 3 February as earlier anticipated. "We anticipate recommencement of production in March 2016," the statement said. The statement failed to address claims that local stock agents are owed money for livestock supplied to Tabro. The Chinese owners, WH Group, which took over in 2014, invested $12 million into the factories with new plant and equipment in 2014-15. The result was a rise in capacity from 450 to 650 per shift at Lance Creek and 150 to 350 head at Moe.
In other processor news this week, Bindaree Beef has confirmed that it is on-track for completion of its investment deal with Chinese investor, Shandong Delisi Food, based on the timetable set when the deal was struck back in October.
Three sets of Chinese government agencies are involved in the complex completion process, Beef Central was told. Approval from Australia's Foreign Investment Review Board was granted the week before last.
Kill shows strong rise, but it's all relative
This week's Eastern states seven-day beef kill showed a strong upwards trend, but it's all relative.
The National Livestock Reporting Service reported a five-state kill of 146,464 head, a 14pc jump on the previous public holiday-impacted week, and the largest kill so far in 2016.
But year-on-year comparisons tell a vastly different story. This time 12 months ago, the kill was above 174,000 head, representing a 16 percent decline since. Queensland was back 19pc year-on-year to 67,722 head last week; NSW was back 17pc to 35,479 head, and Victoria fell 12pc to 29,244 head.
Less affected were South Australia, back 10pc year-on-year to 9044 head, and drought-impacted Tasmania, unchanged at 4975 head.