DIRECT consignment slaughter cattle prices offered by Queensland processors have continued their recent slide this week, with some large operators dropping grid rates another 10c/kg since Monday.
Other southeast Queensland export processors have ceased quoting for the time being, content with the current strong flow of cattle, which has delivered solid bookings out to the week commencing March 16.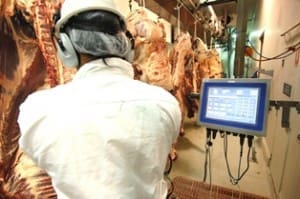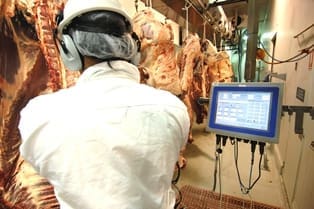 As the cattle market regularly displays, a sudden softening in price after a period of sustained rises will often trigger a big push in cattle turnoff, as cattle producers sense that the best may have passed.
Direct consignment prices ex southeast Queensland are now 15-20c/kg below where they sat just a fortnight ago. Best four-tooth heavy grassfed steer are now 435-440c/kg dressed weight, with best heavy cows 415-420c.
While from a producer's perspective, a drop in price of any size is disappointing, it has to be kept in some context. Any money above 400c/kg for cows is still a damn good return, in anybody's language. At current rates, a 260kg dressed weight cow is still worth close to $1100, so nobody should be hitting the panic button just yet.
Yesterday's widespread 10c/kg grid price adjustment follows a reduction of 10c/kg seen last week – significantly the first since cattle markets have mounted a huge rally after the industry got back to work following the Christmas/New Year break.
As reported in this article on Beef Central on Friday, the recent declines appear to be driven by a set of offshore influences, rather than any supply/demand factors here in Australia.
Here's a brief snapshot of what we understand to be happening overseas:
Grey market channel crackdown by Chinese authorities:
There's been a major crackdown by Chinese authorities on so-called 'grey channel' beef arriving illegally in the country from neighbours like Vietnam and Hong Kong.
Trade sources suggest as many as 18,000 refrigerated containers (all perishable foods, not just beef) are sitting on the wharf in Hong Kong, unable to enter the mainland China market. That beef, from supplier counties like the US and Brazil which unlike Australia, do not have 'front door' beef trade access to China, will have to be diverted onto other markets – potentially at greatly discounted prices.
Just this morning, it was reported that China Customs had seized 6000 tonnes of smuggled US beef, worth about 200 million yuan (US$32 million) and arrested 33 suspects who were coming from US.
The suspects allegedly used false agreements and invoices to cheat customs clearance, according to authorities in the coastal city of Dalian in Northeast China's Liaoning Province.
US wharf dispute
Prolonged waterside disputes affecting US west coast ports are compounding current price trends for imported grinding beef into the US market, Beef Central is told.
Imported beef prices in the US were down sharply last week as market participants appeared to capitulate and were aggressively searching for bids.
As can be seen in Beef Central's home-page graph, imported frozen 90CL price was quoted late last week at A605c/kg, down 15pc (22pc in US$ terms) from its high-point of 712c in late September. Despite that, current imported 90CL prices are still about 50pc higher than this time last year.
US end-users at this point appear content to sit on the sidelines, be this because sales are soft, or because they already booked meat late last year and now regret having such expensive meat on their books, or because the ongoing decline in the value of the A$ and NZ$ continues to encourage packers there to offer meat in the US market.
At current price levels, there is little surprise why Australian packers are still willing to offer beef in the US market.
There is little question that supplies of imported beef remain heavy, thanks to significant premiums paid in the market (from a historical perspective) and the currency impact. Shipments of grinding beef to the US market from Australia during the September -January period are up 111pc compared to the same period a year ago and up even more compared to two years ago.
This product has helped offset the shortage of US domestic lean beef but it also has been put away in storage and sits as inventory that importers/end-users are anxious to turn.
Demand in the US at this point remains soft, with slower than expected sales, which tends to make long inventories even longer. Prices for competing meats also are down and sharply lower US cattle futures prices are acting as a brake on purchasing, causing end-users to shorten up their buys and only focus on immediate needs.
Big production in NZ
The third factor in current northern Australian direct consignment cattle price trends is the big rise in production happening in New Zealand at present, competing directly with Australian in key international markets.
In November and December alone, NZ shipped an additional 13,000t of frozen lean beef to the US market. January shipments reportedly are higher too.
Slaughter in New Zealand so far this marketing year (since Oct 1) is up about 21pc compared to a year ago. Much of the additional supply currently is offered in the US market thanks to the favourable exchange and high grinding beef prices, competing directly with Australia.
NZ export volumes are expected to fall away again heading into winter.
How long the will current external market influences last?
Hard to tell, but at some point the market will get back to the fundamentals of cattle supply, customer demand, the dollar, and the weather.
Certainly the Chinese grey trade situation is being seen as a relatively short-term aberration that will clear once the diverted beef finds a home. The New Zealand kill cycle will run its course, heading into winter, and the US waterside dispute will clear at some point.
Cattle price correction pushes more stock forward
Rather than slowing down direct consignment of cattle into the nation's major concentration of beef processing capacity in southern Queensland, recent slaughter price adjustments have had the opposite effect. Processors report a surge of direct consignment bookings from producers this week, apparently sensing the shift in the market, and determined to secure a slot and a price before rates deteriorate further.
Another factor may be that producers want to avoid the upcoming series of three short kill weeks around Easter/Anzac Day, when processors' requirements will be temporarily reduced. Those short weeks often are reflected in a short-term impact on price around that time.
Eastern States kills ease a little
The Eastern States beef kill reported by the National Livestock Reporting Service last week reached 170,065 head, down about 2.5pc from the previous week.
Both the two largest processing states, Queensland and NSW, were back 3pc and 4pc respectively. The decline in Queensland, to 81,078 head, can be explained in part by a significant chain stoppage at JBS Dinmore, the nation's largest plant.
The NSW kill reached 41,205 head, while Victoria accounted for 33,146 head, about the same as the previous week. South Australia's kill reached 9657 head, down 4pc, and Tasmania killed 4979 head, up 1pc.