DIRECT consignment cattle prices being offered for slaughter in Queensland have eased this week, in the wake of developments in key export markets that have impacted international meat prices and demand.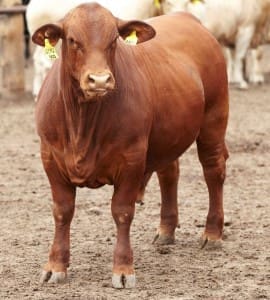 All three largest processors in the southern Queensland region – JBS, Teys Australia and NH Foods (Oakey) – have now reduced their grid offers for cattle by 10c/kg dressed weight since Monday this week.
That puts best SEQ grid offers today at 440c/kg for four-tooth grassfed heavy steer, and 425c/kg for heavy cow. It reduces the producer return on a typical 330kg heavy grassfed steer carcase by $33 a head, and $28 on a typical heavy cow carcase.
The correction has come as something of a surprise, given slaughter cattle price trends seen since the start of the year, which produced rises of 50-60c/kg on many lines compared with the top of the market last year, and the expectations over a general shortage of cattle this year.
Beef Central saw the first of the price decline in Tuesday's Weekly kill report (click here to view), where one major processor adjusted rates. They have since been joined by their two major competitors.
Overseas developments blamed
The unexpected adjustment appears to be driven more by events in overseas beef customer countries, rather than any supply sentiment in Australia.
Reports continue to circulate about a major clamp-down by Chinese authorities on the so-called 'grey trade' in beef smuggled over the border into China from surrounding countries like Vietnam and Hong Kong. Apparently 'many hundreds' of containers are caught in limbo, and will have to be diverted to other markets.
Estimates suggest up to 750,000 tonnes of grey trade beef enters China each year, from the US, Brazil, India and other producers, while legitimate imports (including Australian) only account for about 250,000t.
While logic would suggest a harder-line by Chinese authorities on grey-channel beef should benefit Australian exports, for the time-being, at least, there are large volumes of beef that's been locked out, looking for other markets, trusted trade contacts say.
The general slowdown in the Chinese economy has also contributed to the more listless recent beef market, traders say.
US suffers disruptions
In the US, ongoing waterside stoppages at west-coast ports, and some price push-back from consumers on beef, are also impacting on Australian beef trade with US customers.
Prices for imported 90CL frozen manufacturing beef have fallen away significantly over the past two weeks. The imported 90CL cow beef indicator has reached its lowest point since the end of June, in US$ terms, at US222.5¢/lb (down US16¢ on last week), and the lowest since the end of July in A$ terms (down A36.4¢, to A605.4¢/kg). The decline in prices over the last few months has been much more noticeable in US$ terms (90CL down 25pc since September peak) terms than in A$ (90 CL down 15pc since September peak).
Lower prices for competing meats like chicken and pork have further contributed to the weakness in the US beef market, Steiner Consulting reported last week.
"Imported beef prices declined steadily over the last few days and posted a notable decline compared to week ago levels," Steiner's weekly report last week said.
"The mood in the market is decidedly negative, especially given the sharp drop in domestic lean grinding beef prices and the slumping fed cattle futures markets."
Last week, weighted average domestic US 90CL boneless beef (Central basis) was quoted at US$2.90/lb, five percent lower than where they were just two weeks earlier.
This was the lowest price for 90CL boneless beef (fresh US domestic) since before Christmas, Steiner said.
"Seasonally, lean beef prices tend to be soft at the beginning of the year, but then move higher in February and March. This year, however, the situation is somewhat different," Steiner said.
"Prices hit all-time record highs in the fall (northern hemisphere autumn) and have held quite firm since then. Record high fed cattle prices have limited the amount of lean beef from US fed cattle going into the grinder. Cow slaughter also remains quite limited. But as cattle prices decline and the price of rounds and chucks starts to move lower, we could see a few more lean round cuts end up in the grinder," Steiner said.
"It is still too early to establish a counter seasonal trend, however. Also, the US East Coast has been battered by snow, negatively impacting foodservice sales. Packers were reporting delays in deliveries this week due to weather."
"In this situation, it is natural for lean beef sales to slow down somewhat. The true test of the US beef market will come in April, as retailers and foodservice operators start to ramp-up ahead of the start of grilling season."
The gap between asking prices from Australian suppliers and US end-users was still somewhat large last week, but the slumping value of the A$ certainly has helped bridge it to a certain extent.
Adding to competitive supply pressures, New Zealand cattle slaughter remains heavy, and packers there have been quite aggressive in trying to secure US business.
Further adding to the negative tone in the market is the sharp decline in the price of competing meats.
The Eastern Young Cattle Indicator closed yesterday at 449.25c/kg, down 1.25c on Tuesday, and back 2c from its February 3 high.