TWO short processing weeks caused by the Easter break was the stimulus driving the Eastern States seven-day kill to another all-time record, within a whisker of 180,000 head last week.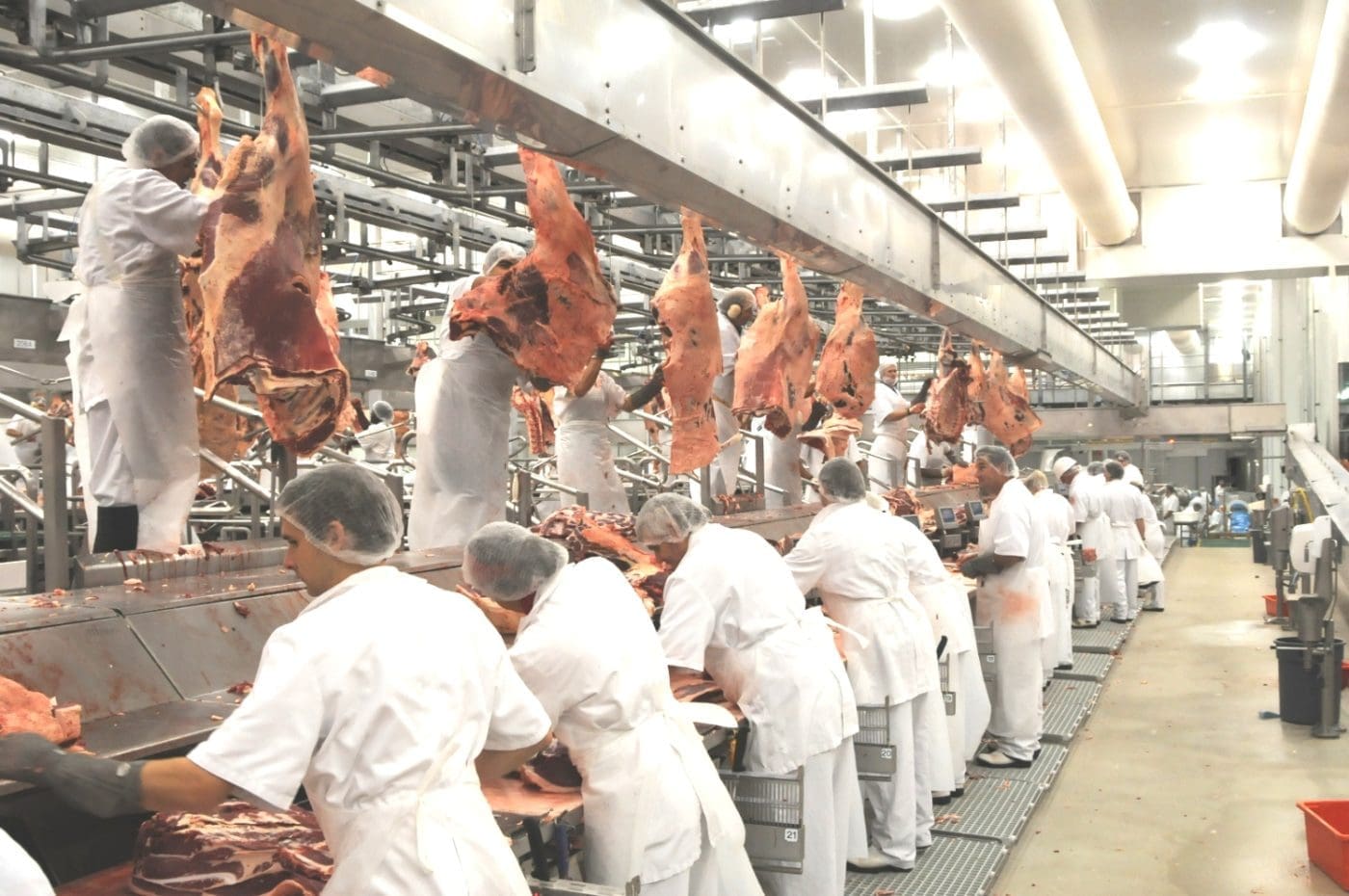 A number of large meat processing plants did a Saturday kill or boning shift and scheduled overtime last week, to try to catch-up on time last during the earlier holiday breaks.
It pushed the official tally for the five Eastern states to a new record of 179,570 head – up another 900 head on the previous record set in early December.
Queensland's kill was up 30pc on the week before, hitting a near-record 87,140 head, which also partly reflects the return to work of Kilcoy Pastoral Co, which had dark-days for the previous three weeks for its normal seasonal maintenance and upgrade break. That added another 800 grainfeds-a day to state throughput.
NSW was also near record pace, killing 44,400 head (+31pc on the previous week); while Victoria was +19pc at 32,800 head. South Australia recorded a big kill at 10,200 head, and Tasmania, +25pc week-on-week to 5043 head.
Anectdotally, though, it appears that making up lost time, rather than any extreme supply pressure, was the main reason for the high level of activity last week – in Qld and NSW at least.
Large Queensland processors spoken to yesterday indicated that forward slaughter bookings were 'comfortable', with bookings being taken for the week commencing May 11, but displayed nothing like the heavily-congested supply pressure seen earlier.
Rain pushes southern rates higher
The other big influence likely to impact slaughter performance this current week is widespread rain across southeastern Australia since the weekend. Solid falls anywhere from 15mm to 75mm have been recorded across large areas of southern NSW, central and northern Victoria and eastern SA.
It pushed some southern grids up 10c/kg across the board this morning, on top of another 10c rise a week or so ago.
The rain has prompted many mixed enterprise operators in the south to abandon cattle work and burn some diesel to get a crop in the ground, which has also helped shorten supply and lift prices.
It's put an immediate kick in the southern cattle market, with sales on Monday and this morning described as 'very dear', on substantially reduced yardings.
Typical was this morning's Gunnedah sale, where numbers were slashed by half to 100 head, and yesterday's Wagga sale, where rain pushed numbers back 27pc, to 3540 head. Prices rose strong at both centres, with heifers and cows up to 15c/kg dearer at Gunnedah.
Southern price rises may again stimulate numbers coming to market, but it's now only a matter of time before normal southern seasonal cycles exert an impact on available numbers.
Big split emerges, north to south
The rain, plus the normal seasonal turn in southern cattle supply around this time, has put a 15-20c/kg spread in direct consignment slaughter pricing between northern and southern regions in the past ten days or so.
Southern and northern grids from the same multi-site company seen this week showed better quality cattle now 20c/kg dressed weight dearer in southern catchment areas today, over southeast Queensland rates, and plainer types 15-20c/kg better.
One set of southern grids was this morning offering 510c/kg for EU grassfed steer; 490c/kg for Angus MSA steer (485c non-Angus); 450c for grassfed yearling steer and 430c/kg for heavy cow.
In comparison, the best direct consignment money see for heavy cow this week in southeast Queensland was 410c, although some southern Queensland grids that earlier were a little off the pace have lifted to 405c. Four-tooth heavy grassfed steer in southeast Queensland is little changed this week at 430c.
State tallies rise
Queensland's slaughter tally last week reached 67,054 head, a 6pc improvement on the previous Easter week, but 16pc below the same period last year.
NSW reached 33,900, back 4pc on the week before, and down 12pc year-on-year, while Victoria killed 27,444 head, a lift of 3pc on the week of Easter Friday.
In South Australia, kills accounted for 8339 head, down 5pc year-on-year, while Tasmania was back 23pc at 4024 head.