GRASSFED grid prices offered by processors have trended softer over the past week across large parts of eastern Australia, due to basic supply and demand factors caused by the weather.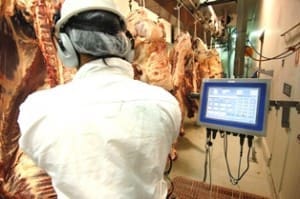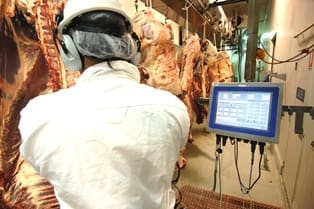 In grassfed markets, bleak conditions continue to drive cattle to market in large quantities, with processors in Queensland and NSW spoken to for this report saying they are still comfortably-off for supply during the remainder of September – defying all earlier expectations.
Some Queensland grids eased 5c/kg on Monday, with boner type cows on one company's grids impacted more severely due to supply, downgraded 10c/kg.
Direct consignment offers in southern Queensland this week included at 545-550c/kg on four-tooth ox (some plants 10c/kg more on HGP-free), and 450-460c/kg on heavy cows. Central Queensland rates are mostly 10c/kg behind that, and North Queensland 10c lower again.
In southern states, some companies' grassfed grid offers dropped a hefty 20c/kg on Monday, with grain offers back 10c/kg, due to basic supply and demand.
Teys Wagga, for example, currently has heavy four-tooth steers (HGP-free) at 545c/kg (10c less for treated cattle), and HGP-free cows 460c. Teys Naracoorte has public grids this morning at 545c for (HGP-free only), and 460c/kg for good cows.
Last week's over the hooks quotes reported by MLA had grass heavy steers four teeth back by an average 10c/kg to 523c, with cows down 8c to 449c/kg. Over the hooks quotes for last week from Victoria averaged 564c/kg for four-tooth export steer, down 3c, and heavy cows 469c, down 2c/kg on the previous week.
Similarly, saleyards prices have continued to soften in many areas, with the exception of southern NSW, which remained red-hot early this week. One company reduced its buyer limit by 10c/kg this week, anticipating that it would buy virtually no cattle as a result, but still picking up 500 head in early physical sales this week.
Southern processors continue to probe northern areas, with Victorian buyers taking numbers of out Blackall in central western Queensland last week.
Multiple processors said they were under the pump with volume bookings again this week, suggesting the conditions will continue to push cattle to market well beyond expectations. Even two months ago, most processors were anticipating numbers to be tight by this stage of September, and continue that way through the balance of the year.
Revised expectations among processors now suggest numbers will continue to flow at high rates until there is some sign of a seasonal break, which under current forecasts looks months away, at best. However general rain across three states would have the potential to shut down processing virtually overnight, should it occur.
Weekly kill edges lower
Last week's seven day kill to Friday reached 145,316 head, down 1pc on the week before, but still 2pc higher than this time last year.
Queensland's kill was unchanged from the week before at 79,435 head, while NSW was down 4pc to 34,067 head. Victoria's throughput was checked sharply at 23,491 head, down 10pc on this time last year, while South Australia's kill lifted 1pc to 4061 head.
Tasmania's kill more than doubled on the week before after an earlier plant closure, reaching 4262 head for the week ended Friday.