WAS Queensland's kill last week a record? In practical terms, it could be argued that it was.
The nation's largest beef-producing state recorded a seven-day kill to Friday of 86,349 head, up 10 percent on the week before, according to NLRS records.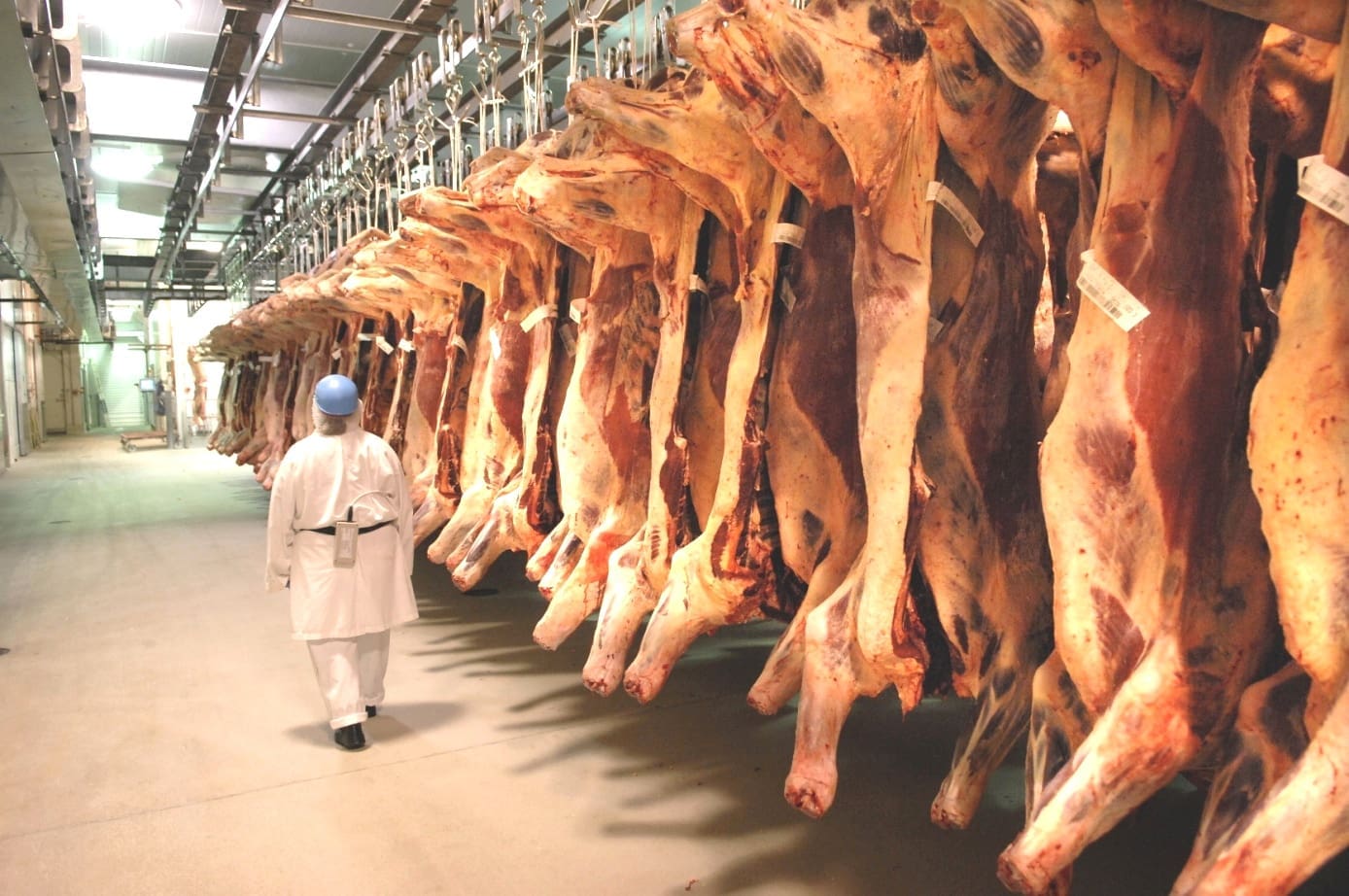 That's already very large, by historical standards, but take into account that the JBS Rockhampton plant remains closed due to last month's cyclone damage, and it can stake a claim as a record seven-day throughput.
Add JBS Rockhampton's nominal daily kill of 700 to that tally, and the Queensland kill last week would have gone within a whisker of 90,000 head.
It reflects the supply pressure Queensland processors are currently under, as large portions of the state's central west, north and northwest career back towards full-blown drought. Despite the fact that Teys Lakes Creek plant contributed its first full week's throughout to the result since before Cyclone Marcia, it also showed signs of 'catch-up' from days lost to Central Queensland slaughter cattle over the preceding month.
Contacts from major export processors spoken to this morning indicated that supply inquiry remains strong. But while congestion is still clearly evident in current Queensland kill rosters, it should be noted that that is not at all unusual in the lead-up to Easter.
"While there's definitely a lot of demand for kill slots at present, I'd say in our plants it is no worse than in a lot of other years, for this pre-Ester period, and certainly better than some," one contact said.
Queensland's kill capacity will come under further pressure in coming weeks, as the grainfed-only Kilcoy Pastoral Co plant closes for its annual maintenance break.
Kilcoy's last kill will take place Tuesday, 31 March, before recommencing three weeks later on Saturday 18 April. That takes another 5000/week out of the Queensland kill (granted, all grainfed) at a time when indications are that killing space will be at a premium.
NSW kills also strong
Dry conditions encroaching across northern and western NSW are also reflected in that state's weekly kill last week.
The NSW seven day kill rose 3pc to 42,894 head – one of the biggest tallies seen on the past 12 months.
Females continue to contribute almost 54pc of the NSW kill, a sure sign that seasonal uncertainty continues to drive producer decision-making. As Beef Central has pointed out previously, there are also other reasons why the NSW female kill remains relatively high, compared with Queensland: A greater proportion of domestic/supermarket kill pulls more heifers into the mix, and much lesser grainfed throughput than Queensland (100-day grainfeeding skews numbers towards the steer side of the equation) also contributes.
Grid prices continue to ease
Direct consignment grid prices for southeast Queensland kills in coming weeks continue to soften this week. Best quotes seen for four-tooth grassfed heavy steer was a neat 400c, and heavy export cows, 375c/kg. Those prices now appear to be at a 5-10c premium over equivalent saleyards cattle, providing further evidence that supply remains 'more than comfortable' for most SEQ processors.
There's also been considerable SEQ business done this week at 390c for the four-tooth ox and 365c the cow. One large plant took a week's worth of cattle very quickly at those rates, and has since closed its books again, for the timebeing, with rosters again heavily committed.
While the easing trend in spot price has now been in evidence for some weeks, it needs to be said that today's money is still pretty good in historical terms. It values a 350kg deadweight four-tooth steer at $1400, and the 260kg cow at $975 – still excellent money, in anybody's language. This time last year, producers would have thought they were in Nirvana with a 400c grid offer for grass steer.
Big concern is the shadow current big kills will leave
The big concern is the 'damage' that the current high rates of kill, due to encroaching drought and what are still quite strong cattle prices, will do to supply prospects later this year. The industry is mowing-down this year's drought-depleted population of killable cattle with frightening speed at present.
Watch this space for breathtaking cattle prices in the final quarter this year, and perhaps a little before then, as the basic rules of supply and demand continue to drive the market, underpinned by heavy international demand.
Some processors are showing an increasing appetite for booking cattle forward, with a price attached, rather than simply reserving a 'kill slot.' For example 100-day four-tooth grainfeds are making around 465c on some grids for spot price this week, but up to 495c for forward delivery July/August. Foreward pricing is also being offered on various grassfed lines.
Equally concerning is the number of store cattle on the market at present, with agents drawing for 10,000 head at Roma today, the biggest yarding this year.
In the south, some processors have also reduced their cow grids over the past ten days, suggesting they, too are seeing a few more slaughter stock heading into the Easter period. It's still perhaps a 2-4 weeks before southern processors traditionally start to struggle for numbers, and shifts start to disappear from rosters. More cows are now being pulled south out of the drier regions of NSW, processors say.
Across the entire Eastern States kill recorded by NLRS last week, numbers rose 1pc to 167,754. Week-on-week rises in the two largest processing states were offset somewhat by double-digit falls in tallies in Victoria, South Australia and Tasmania, as slaughter cattle start to become harder to find – a normal seasonal trend about now.
Victoria fell 12pc for the week, to 28, 887 head, while Tasmania fell 18pc to 4079 head (public holiday Monday in Victoria and Tasmania last week).
There was a big drop, also, in South Australia, where numbers were back 34pc to 5545 head due to the effects of a five-day closure at Thomas Foods International's Murray Bridge facility, to transition to the plant's brand new boning room. First shift in the new boning room took place Friday.