AS more eastern Australian export beef processors return to work this week after the holiday break, clearer signals are emerging about slaughter cattle pricing for the new 2016 year.
What's becoming evident is that a big disconnect is emerging between the store market for feeders and backgrounders, and the prices on offer for meatworks cattle – at least in the southern Queensland/northern NSW region where the nation's greatest concentration of processing capacity is gathered.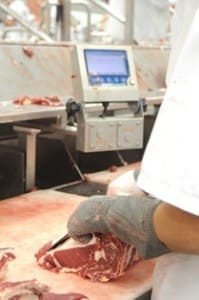 As reported last week, grid offers started the year 20-30c/kg lower than where they sat late last year, and some have trended down further this week.
One set of grids from a competitive SEQ processor seen this morning were back another 10c/kg on last week. Another large multi-site processor had not yet adjusted grids from last week when spoken to this morning, but was planning to review current offers later this afternoon.
For the record, the downwards-corrected offers seen this morning included 505c/kg for four-tooth grassfed ox, 510c for 0-2 teeth, and best heavy cows 465c/kg, also down 10c on the week before.
Collectively, many heavy slaughter cattle descriptions are now 35c/kg below where they finished late last year. The rates are the lowest seen since Queensland prices started to rise dramatically around early August last year. As a comparison, though, this time last year, four-tooth ox were worth 405c/kg, and heavy cow 385c.
Other premium category offers seen this morning are showing a similar price movement. Grassfed MSA steer was quoted at 530-540c EU grassfed steer, 540-550c and 100-day spot grainfed, 540c, all down about 10c.
The two sharp price corrections seen in SEQ grids this year have absolutely nothing to do with supply circumstances – it is being driven specifically by meat market trends, both here and overseas.
Recent currency adjustments, down about US3c since the start of the year, have not yet caught up with the rate of decline in revenue in export beef orders, processors say. View this earlier Beef Central article on meat market conditions in the US, published last Thursday.
The saleyards market for slaughter cattle has understandably lacked liquidity over the past few weeks, but a few more heavy cattle were in evidence across eastern Australia earlier this week. Saleyards prices this week have perhaps not reacted as quickly to the recent grid price trend, but are this week showing an easing tendency, perhaps enhanced by greater numbers. See this morning's Wagga sale report.
The same cannot be said for young cattle, with the weaner/vealer saleyards categories combining to drive the Eastern Young Cattle Indicator past 600c/kg last week for the first time. Recent southern feature weaner sales have been up $300 to $400 a head on last year. That may change a little in coming weeks, and there was a clear easing trend evident in cattle sold at Wodonga, Gunnedah and Pakenham sales this morning.
Feeder cattle have declined substantially this past week, with Angus type feeders being transacted for 305-310c across southern areas this week, down from 330c or better in places earlier.
Cold storage awash with beef
Clear evidence of the flatness in international customer demand at present can be seen in cold-storage stocks, where there is a large volume of beef on-hand looking for a home.
Wholesale trade sources have pointed to quantities of chilled beef, mostly sweet cuts, with October and November pack-dates being pushed onto the domestic market currently, at sharply-priced discounts. That's not a good sign.
Added to that, several substantial eastern Australian processors, both domestic and export, skipped days last week, due to the supply/demand pressures in export, and the lack of volume currently being sold into the domestic market. Examples included Nolan Meats at Gympie, Teys Naracoorte and Wagga, and Green Mountain at Coominya in southern Qld.
Another company which sells a lot of cattle into the domestic supermarket trade has diverted large runs of finished cattle into export processors in the past two weeks.
By any standards, the domestic market is copping a pounding at the moment. It flies in the face of the expectation that the recent Christmas/New Year plant shutdowns would help unclog the production pipeline, especially for domestic beef, but that does not appear to have had the desired effect.
Slaughter tally starts to grow
Weekly beef kills are slowly starting to rekindle after their traditional holiday period slowdown.
The National Livestock Reporting Service logged a five-state kill for the seven days ended Friday of 109,842 head.
While the number is well up from the week before in all five eastern states, it is dramatically short of the kills seen this time last year, when processors were operating at near-capacity before the end of January, due to drought pressures.
Queensland last week accounted for 33,666 head, down 31 percent on this same week last year, down to the major herd size adjustment that's occurred.
New South Wales, at 43,817 head, was back 16pc year-on-year, while Victoria (28,201 head for the week) was back 14pc, and South Australia (8109 head) down 18pc. Only Tasmania performed better, year-on-year, rising 2pc to 5049 head last week, compared with its 2015 weekly kill.
Plant re-openings
To summarise recent Queensland plant re-activations after Christmas, Teys Biloela and Lakes Creek started their slaughter seasons yesterday, joining Beenleigh which re-started straight after New Year.
JBS Dinmore re-commences operations Thursday this week, JBS Rockhampton started yesterday, while JBS Townsville remains closed, with a view to opening later this month. Both NH Foods Oakey and Mackay remain closed.