GOOD general falls of 25-75mm across the eastern half of Queensland, NSW and parts of Victoria have dramatically impacted beef kills this week, and are likely to substantially limit slaughter for the remainder of the 2017 season.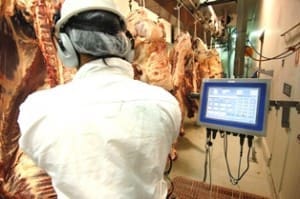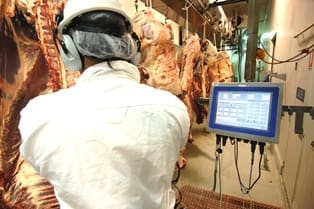 That's the general impression gained from processors this morning, in the wake of recent rain.
While heavier falls have been patchy at best, some cattle producers across eastern Australia have now received their second good rain instalment in ten days, and are starting to feel optimistic about a solid summer grass growing season.
With cooler weather, there's been a solid response in grass in areas where the rain has fallen, adding a distinctly optimistic tone. As always, follow-up will be necessary to guarantee a season in many areas, but the situation for large areas of eastern Australia's breeding, backgrounding and finishing country is looking a lot better than it was a fortnight or three weeks ago.
For some, it's already shaping up as the best start to spring in quite a few years.
The rain has had an immediate impact on slaughter cattle flows, however, and it's now looking increasingly like that meatworks numbers will remain at lower levels from now through to the Christmas/New Year seasonal closure.
That may be a good thing, in terms of clearing the surplus of beef currently in cold storage, in the face of a continued very flat export market.
In the absence of any methodical NLRS eastern states slaughter report figure again this week (see earlier article for reasons why), it's anybody's guess as to where the five-state weekly kill total is at.
But a number of NSW and Queensland processors spoken to for this report indicated that kill shifts are being lost this week, and next week is also shaping up as a tough task, procurement wise.
On balance, it appears Queensland's kill this week might be back 10-20 percent in size, at least – but that's entirely anecdotal. Some plants which are more heavily reliant on grainfeds are little affected, while others will lose at least half a week's kill.
JBS Dinmore will drop two days this week, and a number of sheds in Central Queensland will schedule very restricted kills over the next seven to ten days. It all points to a massive drop in production in Queensland and parts of NSW over the next week or two.
Cancellations of cattle bookings have been common since Monday, due either to difficulty in getting onto wet country or trucking, or producers simply deciding not to sell.
It's the same story in the physical saleyards market, where there's been a host of sale cancellations in Queensland and northern NSW this week, and smaller yardings in those which are still holding a sale. Roma today was drawing for around 3500 head, with only 300 cows included.
The eight day forecast is only adding to the view that now's not the time to sell slaughter cattle. Cattle weights were slipping rapidly prior to the rain, but some producers at least are now in the position to put early-season weight onto those cattle, and weight is the name of the game in the current market environment. Plenty of buffel country in central Queensland, particularly, will look like oats in the next fortnight, prompting producers to hang-on to remaining stock. Compensatory gain is also a lure in areas where cattle were slipping badly.
Adding further incentive to retaining cattle to add weight will be the high cost of replacements.
Qld grids show no signs of change
Customarily after a rain event like this, processors open their wallets to try to flush-out additional supply. But there's been absolutely no sign of that occurring this week, as Queensland and northern NSW processors seem resigned to simply removing shifts to match available cattle numbers, rather than trying to expand their kills through price.
Processors are still a long way from breakeven on grassfed cattle, with current losses apparently around $50-$70 on both heavy grassfed steers and cows, provides no incentive to add further fuel to the fire by lifting rates. Grainfeds are even worse, being well north of $200 a head on 100-day cattle, based on cattle forward bought earlier.
Major processors grids in southern Queensland this morning were unchanged at 480-490c/kg on four-tooth grassfed ox, and 425-430c for heavy cows. A northern NSW export processor has offers out for kills this week at 450c for four-tooth heavy ox, no HGP, and 435c on heavy cows.
Those offers are basically unchanged since before the October rain event started – even though procurement for many is very challenging this week.
Among the states reported by NLRS this morning, Victoria's kill last week (week ended Friday, before the rain) was at 22,000 head, up 6pc on the week before. South Australia also rise 6pc to 7670 head, while Tasmania eased 4pc to just below 4000 head.