THE recent rain event across the eastern half of Queensland and NSW has sharpened meatworks grid offers this week, with some processors lifting rates 20c/kg as supply shortens.
But supply attention in the largest cattle producing state is now focus squarely on impact out of Cyclone Debbie, as the tropical system bears down on the Queensland coast just north of Mackay.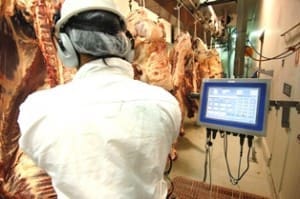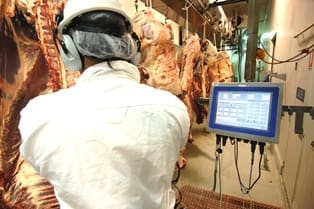 Depending on where it tracks after crossing in the coast this afternoon, and the extent of rainfall as it deteriorates into a tropical low, there could be some substantial disruptions to processing in Queensland for the next week or more. Tomorrow and Thursday are likely to be the main days for rainfall in areas off the coastal strip, so more will be known by the weekend.
See this morning's separate cyclone update article for a summary.
Already Bothwicks at Mackay, the closest beef plant to the Cyclone's footprint, is shut today, and depending on road and infrastructure damage and local water levels, may have an extended closure into next week. JBS Townsville closed today as a precautionary measure, but expects to get back to work tomorrow as the Cyclone's path slips further south than anticipated earlier.
There's also expectations that the three large beef plants in Central Queensland – Teys Biloela and Lakes Creek, and JBS Rockhampton – may face shut-downs later this week, if water creates logistical problems to roads, washouts on rail lines, or makes paddocks impossible to muster for delivery of stock.
Some companies are already making plans to 'shunt' cattle out of more northerly regions into southeast Queensland plants for slaughter in coming days.
While some Queensland and northern NSW processors were reasonably comfortably positioned for slaughter cattle supply only a fortnight ago, that could now change fairly rapidly due to logistical problems caused by wet weather, it seems.
Upcoming short holiday weeks may help ease that challenge, however. Some plants in Queensland are facing five weeks out of six with holiday-shortened kill rosters. That includes the two Easter weeks plus ANZAC day, as well as local show and other holidays.
Cow, steer grids rise on back of rain
Southern Queensland direct consignment grids seen this week display a fairly wide spread, perhaps reflecting individual processors' current supply positions. Some offers have risen to 520c/kg on four-tooth grassfed ox, and 465c/kg on heavy cows. Depending on location and current supply position, some other processors are unchanged at present, with offers still around 485c on steers and 440c on cows. A large NSW processor has slots for kills week commencing April 3 at 500c for four-tooth steer and 450c on cows.
After the impending cyclone impact clears, it's difficult to see anything else but a hard slog for processors chasing cattle over the next six months, regardless of how much rain falls. June and July look a particularly bleak prospect for procurement across much of eastern Australia.
The total eastern states weekly kill last week reached 128,460 head, a 2pc rise on the week before. All of that advance was seen in southern states, with Queensland's tally dropping four percent last week on account of the rain effect.
Queensland accounted for 65,760 head, still 21pc below this week last year, while NSW was 2pc higher than the previous week at 31,034 head.
Victoria's kill jumped 15pc on the previous week to 19,750 head; South Australia rose 14pc to 7366; and Tasmania rose 21pc 4550 head.