THE National Livestock Reporting Service restored its eastern states weekly slaughter report this week after a six-week absence (see today's separate story), confirming what everybody suspected – that there's been a substantial decline in rates of kill since rain started in early October.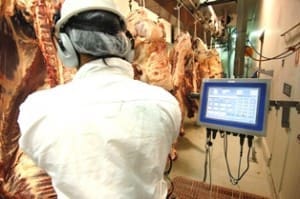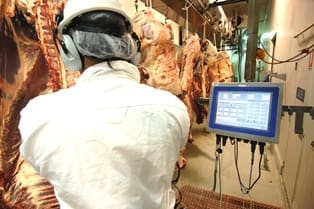 Last week's five-state weekly kill to Saturday was reported at 119,406 head – about 15,000 head or 11 percent short of kills seen shortly prior to the report's suspension on October 4.
Queensland's kill at a little less than 60,000 head last week was back about 11pc on late September and 15pc on this same week last year, with the year-on-year decline influenced almost entirely by fewer females being processed.
New South Wales last week recorded a kill of just less than 30,000 head, 11pc higher than the previous week but 3pc down on last year; while Victoria was 13pc down for the week, at 18,800 head, and 11pc below last year's equivalent.
Both South Australia and Tasmania were in negative territory last week, with SA's kill at 7200 head back 4pc and Tasmania's at 3600 head down 21pc on the previous week.
Meatworks grids at either end of the country have moved in opposite directions in the past week, reflecting local conditions.
Some southern states slaughter grids have fallen 5-10c/kg this past week, indicating the flow of spring cattle is starting to gain momentum, with +5000 head offered at Wagga sale yesterday. Victorian grids had grassfed heavy steers averaging 489c/kg last week, with heavy cows around 435c.
In Queensland, some slaughter grids moved in the opposite direction, with four-tooth grassfed steer lifting 10c to 500c/kg this week, and 450c/kg for heavy cows in both central and southern parts of the state.
Sources say there is a lot of spot grainfed trade happening in Queensland at present at prices around 525c/kg for milk and two-tooth cattle and 535c on MSA. That's apparently due to wind-back in volume at one grainfed plant. Some of those cattle, at least, may have been forward 'contracted' earlier at rates of 550c/kg and better, Beef Central was told.
While slaughter numbers will inevitably remain tight for what's left the 2017 season, following recent rain, processors are now looking at prospects for good weights in slaughter cattle during the opening stages next year, following the promising start to the season – and especially if there are some decent follow-up falls about in the next few weeks.
On the downside, however, is the large number of 'next year's grassfed bullocks' that were sold as feeders during 2017, taking them out of the system (discussed in this earlier story). That will inevitably leave a large shadow in grassfed slaughter cattle supply during 2018.
Other Queensland processors says that those grower cattle left in the paddock this year are light in weight because of this year's dry spell, and will not hit the market until the second quarter of the year, at least – pushing back some of next year's slaughter volume. In effect, a producer who's received some rain, with a 400kg steer in the paddock this week, is looking at a good 4-5 months to produce a finished grassfed ox 550kg next year.
Seasonal closures
With about five weeks of the slaughter year remaining, attention is now starting to focus on beef plant closure dates for the 2017 season.
While both JBS and Teys have told Beef Central they are yet to determine final dates for last kills at their plants (more details next week), several other processors including NH Foods Oakey Beef Exports have nominated Monday, December 18 as their last kill day for the year, with final boning shift on Tuesday, December 19. That would allow sufficient time to load-out before Christmas shipping schedules close on Friday, December 22.
Friday, December 15 could be a closure date for some other processors, Beef Central was told.