WHILE there has been a modest recovery in rates of slaughter during the first week of July – partly due to tax reasons – volume remains dramatically down on this time last year.
Eastern states kills for the week ended Friday rose 4pc on the week before to 126,666 head, but this was off a very low base at the end of June and volumes remain 17pc behind this time a year ago.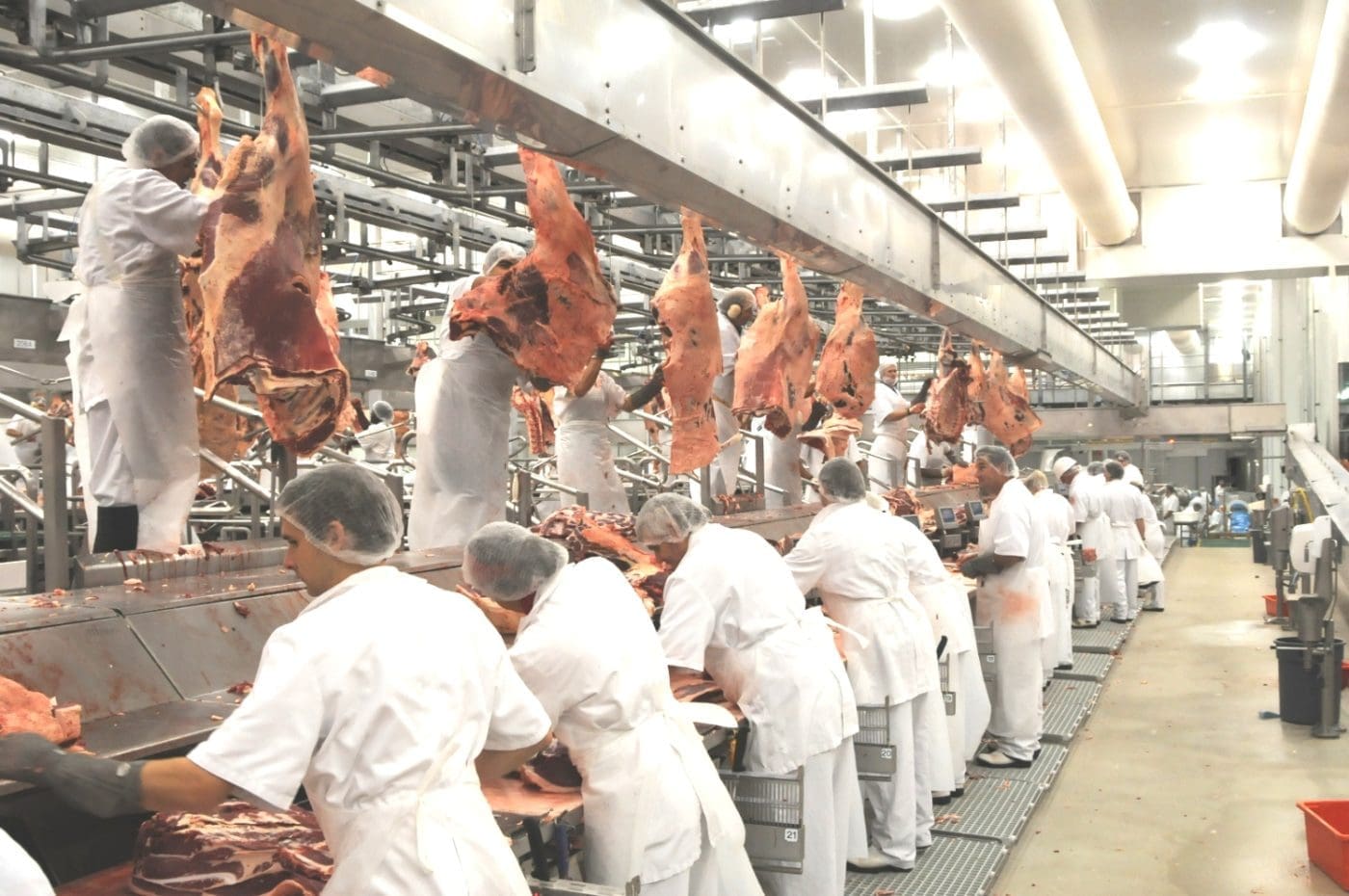 Reduced shifts and missed days among processors are becoming more common across eastern Australia as winter unfolds and slaughter cattle become increasingly scarce.
JBS Dinmore has skipped days most weeks since its week-long shutdown back in early June, and other plants including Bindaree, Northern Cooperative Meat Co and others are also slowing down their chains due to supply challenges. Casino has had a series of three and four-day weeks recently, Beef Central was told.
Some processors with China market access are understood to be supplementing modest cattle supply with service kills for other operators who lost access to China as part of suspensions of four plants back in May.
A number of plants in southern regions, and extending into southern Queensland are scheduling week-long and fortnight-long 'maintenance' shut downs in the weeks ahead, but even without maintenance and upgrade work, those closures would have been inevitable, Beef Central was told.
There is some speculation that some of the plant closures may be being supported by Federal Government COVID Jobkeeper packages, but that is difficult to confirm. Large businesses with turnover above $1 billion a year are unlikely to qualify, because they operate under a much higher 50pc threshold in lost revenue, Beef Central was told.
Despite generally good seasonal conditions now across large parts of southern Queensland and NSW, there is little prospect of any real turnaround in finished cattle supply until conditions start to warm-up, around September. NSW, particularly, is now in good seasonal shape, and there are prospects of good oats-finished cattle from late August.
That means another eight weeks, at least, of slim pickings for many eastern states processors, especially those which are not supported by some grainfed kill.
Grid offers unchanged
There was a general easing trend in saleyards slaughter cattle pricing across parts of eastern Australia this week, coming into closer alignment with direct consignment slaughter offers.
After a sharp 20c/kg lift in cow prices the week before, competitive processors in southern Queensland have left their grid offers unchanged this week, with best cow offers now 570c/kg and four-tooth steers at 620-630c depending on location (some of the higher offers are for HGP-free cattle only). Central Queensland offers are typically 10c/kg behind those rates this morning.
No real changes were evident in southern state grids again last week. Among publically disclosed grids, Naracoorte and Wagga are currently offering 610-615c on four-tooth grass steers, and heavy full-mouth cows 560c.
A large northern NSW export processor has current offers for kills week commencing 13 July of 560c/kg on heavy cows and 580c/kg on four-tooth grown steers, no HGP.
Over the hooks indictors published by NLRS this morning showed NSW grids last week up 4-5c/kg on all categories, with cows 280kg+ at 547c, and four-tooth grown steers 599c. Victorian grids also trended higher again last week, with grown steers up 7c to 650c on four-tooth types, reflecting mid-winter tight supply, while cows were up 3c to 527c on best 280kg+ descriptions.
Challenging meat trading conditions
Particularly tough export meat trading conditions are evident at present, being driven in part by the rapid turnaround in the fortunes in the US meat packing industry.
Larger volumes of competitively priced US product are appearing in key markets like Japan and Korea, making life difficult for Australian exporters.
After being paralysed by a series of packing plant closures due to COVID-19 infections in April and May, US meat packers were back to pre-COVID capacity last week, US reports suggested.
Added to this, delays in slaughter due to earlier packing plant closures has added dramatically to US fed carcase weights, as the recovery has gained momentum. For the year-to-date, US steer and heifer carcase weights have averaged 12.5kg heavier than last year.
Large rates of processing in the US is pushing imported meat prices lower, with imported lean trim last week in the US quoted at less than 694c/kg in Aussie currency terms, down more than 120c/kg compared with late May, when US processors were battling temporary closures due to COVID.