JBS Australia's flagship Dinmore beef plant in southern Queensland missed a kill shift last week – possibly the first May slaughter shift that the nation's largest beef processing plant has ever lost, barring weather disruptions or industrial action.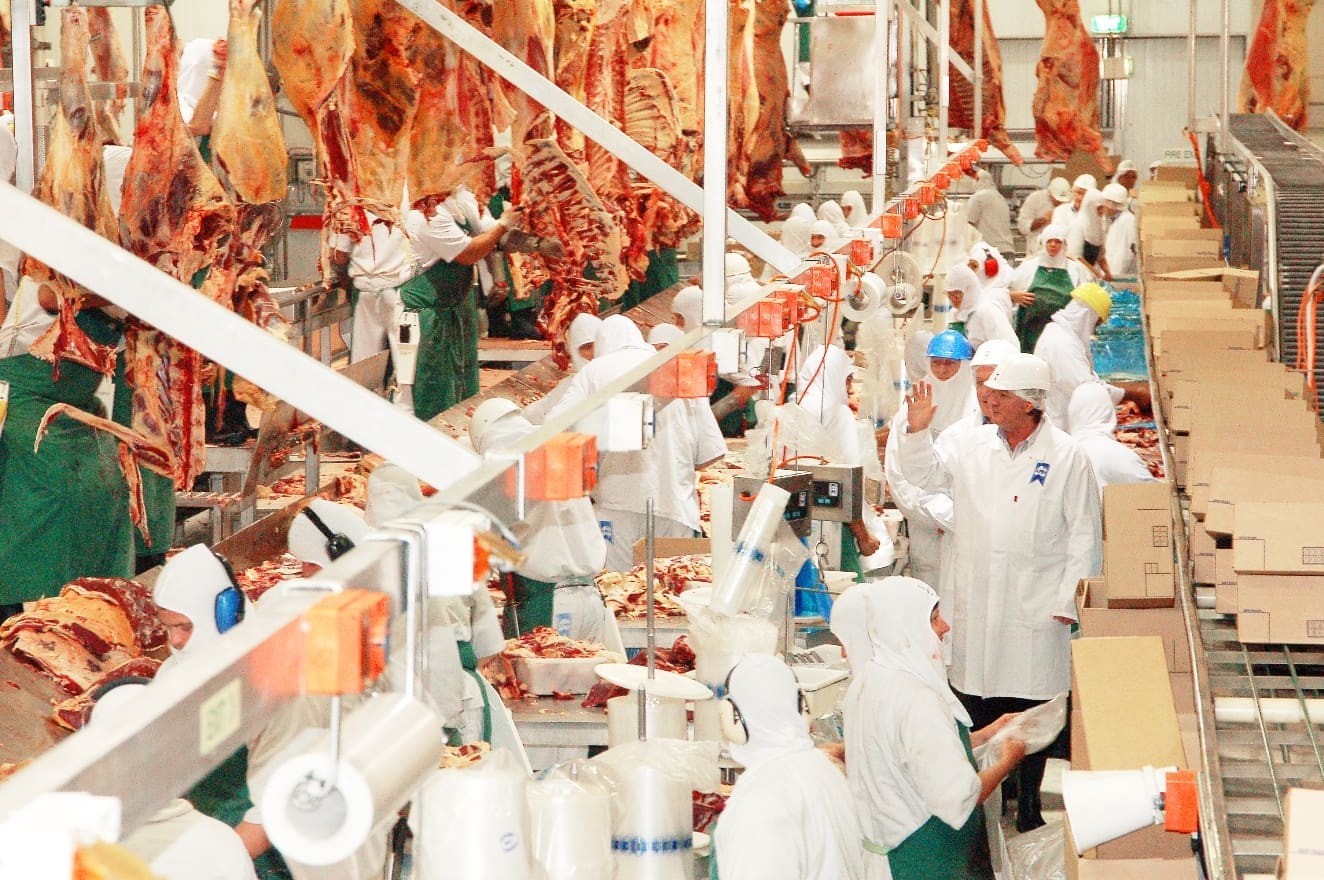 May is normally approaching the peak of the seasonal turnoff cycle for large beef export plants like 3400-a-day Dinmore, but 2016 is proving to be anything but normal.
It's symptomatic of the slow strangulation that's now occurring across the processing system in Eastern Australia, due to the impact of herd decline forced by three-years of drought.
Almost every significant shed that comes to mind in Queensland is now operating on daily minimums or reduced shifts. Reports suggest Lakes Creek near Rockhampton is back to around 800 a day from its normal 1200/day capacity. Apart from this week, NH Foods Oakey has been killing below 1000 a day, back from +1200. Teys Biloela has been limping along at 500 a day, as has Borthwicks Mackay.
Larger beef plants in South Australia and Victoria are also dropping shifts this week and last, operators have told Beef Central.
Reduced shifts and low weekly throughput adds a lot of cost to processing operations on a per-head basis, and given the supply outlook for the remainder of the year, the next question is, where to from here?
Grid rise seeks to flush-out stock, but is it futile?
There was a further decline in the Eastern states seven-day kill last week, with numbers easing to below 145,000 head, back another 2pc on the previous week. Victoria was worst affected, influenced also by rain, with numbers back 11pc to 23,500 head.
NSW was back 1pc to 33,600, while Queensland was more or less unchanged at 75,000 head. South Australia's kill rose 2pc to reach 8076 head, while Tasmania was +1pc at 4738 head.
The difficulty in sourcing cattle is clearly evident in grid price offers again this week.
Southeast Queensland grids have risen another 10c/kg since this time last week, with four-tooth grassfed steer now sitting at 520c/kg and heavy cow (+280kg or +300kg, depending on the grid) now offering 475c.
That's the best money seen this calendar year, save for a short period around week-seven when steer money went close, at 515-520c/kg, before again falling away sharply.
Across the border, northern NSW plants are offering similar money for heavy cow, but only around 500c for four-tooth ox. Grid offers in Central and North Queensland this week are basically SEQ prices minus freight – around 10c in central Queensland.
Despite the rises, some of which kicked-in as far back as last Wednesday, supply remains extremely tight. Most SEQ plants are covered for kills this week, but are clearly struggling to secure numbers for weeks commencing June 6 and 13.
Weather over the next week to ten days may make procurement just that much harder. With good falls predicted across large parts of NSW and southern Queensland from Friday, any tightening is only likely to intensify.
Sourcing becomes week-to-week proposition
"It's a week-to-week proposition," one large processor contact said this morning.
"We'll get a full kill this week, but we'll all have to fight the fight from here on in to maintain any sort of realistic level of throughput. But processors just have to be commercially reflective of what's going on – both in the livestock market, but also the meat market. It's impossible to drive it, because there's no more in the tin," he said.
Almost all categories this week are in the red for processors, Beef Central understands. Any profitability that was there on some categories only a couple of weeks ago is now gone, sources said this morning. Cow profits might be slightly worse than heavy steer, perhaps -$60 in some plants.
While categories like EU and MSA were previously among the worst performers profit-wise, they have perhaps been less affected, margin-wise, by recent cattle and meat price movements compared with commodity-type cattle which have deteriorated further. The question now is how large those losses can get, and for how long, before some tough decisions are made. More on that in Beef Central next week.
As discussed last week, MSA is currently being undermined somewhat by large volumes of 100-day grainfed meat flowing onto the domestic market, especially harder-to-sell rumps, which some buyers are attracted to as a cheaper 'substitute' for MSA meat.
Processor returns on 100-day cattle have been on a downwards spiral since the start of the year, and show little signs of turning around at this stage. Large numbers of cattle flowing onto feed at present only confound that.
Forward pricing on 100-day cattle for September delivery at present ranges from 525-530c to 545c in isolated spots. Today's spot market for 100-day is 530c, but some grainfeeders obviously see it as a punt worth taking, with scarcity of slaughter cattle a safe bet around the time feeders going into pens today fall due.
But processors have hardly issued price signals suggesting they will be prepared to chase cattle at significantly higher prices later in the year.