AFTER a sequence of downward grid price movements over the past three weeks as large numbers of drought impacted cattle hit the market following the Christmas break, direct consignment offers from processors have largely stabilised this week.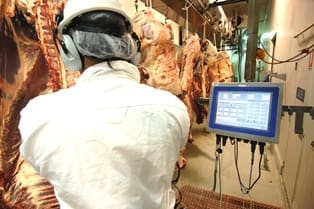 Offers from competitive export processors in the biggest concentration of processing in southern Queensland this morning were around 525c/kg for four-tooth heavy grassfed steer, and heavy cows 445c/kg. Both were down 20-25c/kg from where the market sat three weeks ago. Central Queensland offers were more or less the same.
In southern states, Teys Naracoorte this week is quoting 480c/kg on a four-tooth steer and 400c on heavy cows this week – both down 10c – while Wagga is at 525c on the steer and 430c on cows. Both are unchanged on the previous week.
Direct consignment rates in NSW were unchanged last week, with four-tooth grassfed heavy steers averaging 506c and heavy cows +280kg 417c. Offers were also stable in Victoria, with heavy steers at 497c and best cows 377c.
Saleyards showing rally
Physical sales held early this week have seen a modest price rally for smaller numbers on offer, with prices higher for many descriptions in a smaller 4749 head offering in southern Queensland's Roma yesterday and at Dalby sale this morning.
In southern states, the market was dearer for a smaller yarding at Barnawartha this morning, while a larger 1600 head yarding at Carcoar yesterday, saw grown steers and cows all dearer. Naracoorte sale yesterday went against the trend, with prices back a further 5-15c despite a reduced yarding.
Most processors spoken to this morning remain well covered for kills heading into February, with some big runs of cows are being reported out of Central Queensland and northern NSW, which has surprised many so early in the year.
Some useful storms across parts of central western Queensland in the past 24 hours and a promising eight-day weather outlook issued by BOM for the northern half of Queensland, has seen some interest from restockers prepared to punt on a change of seasonal fortunes, injecting a little confidence back into the northern store market.
Kills rise another 10pc
Eastern states weekly kill continued to recover from the December/January seasonal closure period last week, with the seven day tally to Friday reaching 139,155 head. The figure was up another 10 percent on the previous week, and reflecting the desperately dry start to the year, up 24pc on the equivalent week last year.
Queensland showed the most dramatic lift in processing activity, rising 28pc last week to 68,137 head. New South Wales declined 3pc for the week to 34,340 head, but was still 25pc higher year-on-year. Victoria's kill eased 1pc for the week to 26,256 head, while South Australia dropped 11pc to 5408 head. Tasmania's weekly kill was unchanged at 5014 head.