COMPETIVE pressure from a posse of southern Australian beef processors operating further north has seen some Queensland slaughter grids rise again this week, continuing an erratic period for direct consignment pricing.
At last count there were up to six southern processors and exporters active in northern NSW and Queensland markets over the past week, including O'Connors, Midfield, GBP (Pooyong), Ralphs, Throsby, JD Exports and Bindaree. All are swarming across Queensland, desperate for cattle to fill holes left by the very meagre mid-winter supply in Victoria and southern NSW at present.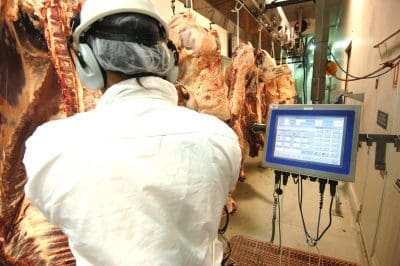 This additional competition has promoted some Queensland processors to lift rates to compete.
Market watchers told Beef Central last week that at current livestock transport rates, the trip home to Victoria from southern Queensland buying-points is at least $150 a head, or 50c/kg. That makes them very expensive cattle landed back at the plant, but having said that, some southern cows have made the equivalent of around 800c/kg in the Victorian and southern NSW saleyards this past week.
So add a 680c/kg equivalent northern saleyards cow to a freight bill of 50c/kg, and the northern cows still look comparatively cheap.
The added competition from the south has motivated some Queensland processors who had earlier dropped rates as low as 600c/kg on heavy cows and 650c/kg on four tooth grass ox to respond.
Cow grids from one Queensland operator rose first to 630c/kg, and more recently this week to 650c/kg again, while steers have leapt again to 690c/kg on two grids, to defend market share against southern raiders.
Another large multi-site Queensland processor has maintained rates this week at 615c/kg on cows, and 675c on four-tooth steer, but admitted that inquiry had slowed up, and in some segments his business might be 'running second or third.' The same company was not offering quotes for periods last week and the week before.
Slaughter cattle supply is clearly desperately short in Victoria at present, reflected in southern grids around 700c/kg and as much as 775c/kg on a YP cipher steer this week. To a considerable extent, southern pricing at present is defensive, around keeping meatworks staff employed during times of extreme tight supply. Many southern plants are scheduling four days kill this week, but may retract further to three days in coming weeks, Beef Central was told.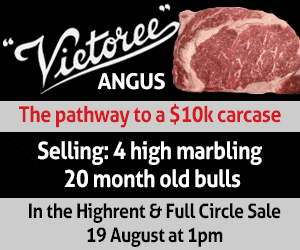 Despite having Queensland plants that are operating at well under capacity, one large vertically integrated supply chain is shifting finished cattle out of its Queensland feedlots all the way to its plant in southern NSW for slaughter, simply to help keep staff employed.
The alternative is, close southern plants temporarily, running the considerable risk of losing staff to other industries, in which case it becomes doubly-hard to encourage them back once numbers again rise.
The worst of the flu and COVID impact at some processing sites (limiting processing capacity and the appetite to buy cattle) now appears to have passed, while other sites in the same state remain badly impacted. One Queensland processor lost 70 from its workforce in a single week last week.
Store cattle supply dries up
Store cattle supply has dried up dramatically across eastern Australia over the past fortnight, primarily due to vendors being content to sit back after recent price falls, knowing they have an abundance of feed at home to carry young cattle through to heavier weights.
Feeder steers in the Queensland market have declined in value, with flatback heavy feeders this week quoted at around 470-480c/kg in the paddock.
Some grainfed supply chains are in fact not offering quotes on heavy feeders this week, because 100-day feeder cattle being inducted this week would be due to close-out in the middle of the annual meatworks shut-down period from pre-Christmas through to early new year.
At least one large Queensland grainfed processor has apparently advised suppliers of reduced requirements going forward.
Whether demand, and price rises by mid September, by which time those feeders would close-out after export plants re-open for the news season, remains to be seen.
There was no NLRS national weekly kill summary available by the time this item was published. It will be added here later, when it arrives.