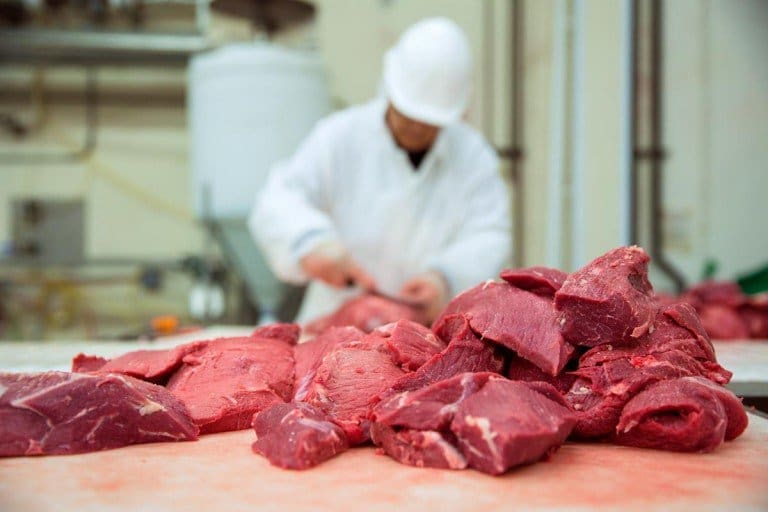 GROUPS of American producers have started putting in proposals to build their own abattoirs with rising concerns the country's four largest processors are dominating the supply chain.
Last year, the Biden administration announced a $1 billion package to expand processing capacity and introduce "meaningful competition".
"Capitalism without competition isn't capitalism, it's exploitation. That's what we're seeing in meat and poultry industries now," President Biden told media.
The issue was raised by Beef Central's Steve Kay earlier this, who said the market share of the big four processors, Tyson Foods, JBS USA, Cargill and National Beef Packing was complicated. He said eight new projects were looking to take advantage of the funding, with a potential 9,100 head increase in capacity.
Questions were raised about the viability of the projects at the recent International Livestock Congress in the US this month – with analysts, researchers and a former Cargill manager addressing it.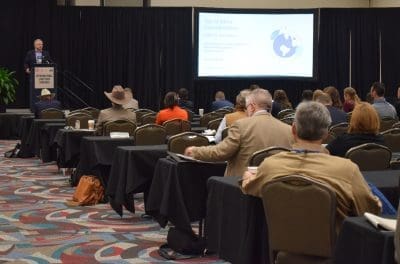 Tensions between processors and producers have been growing, with the country in drought and many liquidating their herds. Retired professor and Florida-based producer Michael Fields said there was frustration with meat prices increasing due to COVID and cattle prices staying stagnant.
"It is difficult to understand that the packers can make lots of money every time they kill a fat and the rancher is getting the same price for his calves," Dr Fields said.
"The situation is putting a lot of stress on the rancher and some of them are having to sell out because of prices and increased costs. I'm a capitalist and I believe in supply and demand but the rancher is not sharing in the fruits of the profitability."
Dr Fields said while he welcomed the idea of adding more processing capacity to the US, he understood there could be some hard times ahead.
"There's money flowing into supporting small packing plants around the country and that will help rural economies and we need to increase capacity," he said.
"Right now, there is good money in being a packer, but as the cow numbers drop in this country it is going to be very hard for the packer to make a good investment."
Ex-Cargill manager sceptical about new plants
One of the biggest sceptics of the proposed new processing plants at the conference was former Cargill vice president of strategy and customer development Herb Meischen. He said the new plants were facing a tough battle.
"You can't just wave a little bit of fairy dust, sprinkle it around and the plant will grow up out of the ground," Mr Meischen said.
"The complexity of the personnel that it takes to staff a big harvest facility is monumental, because of the specialty nature of what takes place. I am always astounded when someone says 'I can put in a plant that will process 1500 head, her 750 casual employees and a management team'."
Mr Meischen said market access was also an issue for potential processors.
"Gaining market access is not as simple as calling the supermarket and saying, 'hey I have some striploins for sale' and he will say 'ship them'," he said.
"In my decades of processing, I have never seen a supermarket saying, 'I need more suppliers'. There's a saying in the packing industry – if you want to be millionaire packer, start with $20 million and you'll eventually get down to $1 million."
Processor margins starting to contract
Rabobank's Don Close said he had been fielding plenty of calls about the packing plant proposals in recent months. He said processor margins were already starting to contract.
"There's not a day goes by where I don't field a call about the viability of building a new packing plant. I've been lucky enough to try it twice and that's why I'm working for Rabobank," Mr Close said.
"Packer margins will normalise, we are already seeing evidence of that, and cattle supply is going to become pretty tight. Containment of labour costs is going to be an ongoing problem as well, especially if new plants come online."
Mr Close said the corporatisation of supermarkets and butchers across the country was an issue for otential processors.
"I'm in favour of building the plants, but every time I field a phone call about this I say 'if you do not have an iron-clad agreement with an end user do not even think about it',"
"If you have a look at the reports about the market share of the big four, it has not changed in 10 years. But their customers' market share has, especially the big companies like Walmart."
Is it market failure or a cycle?
Back in Australia, Casino Food co-op CEO Simon Stahl said if American producers were looking at the co-operative model, they needed to carefully consider their motivations.
"Most co-ops are born out of market failure, so the American producers will need to decide if it is real market failure or just a cycle," Mr Stahl said.
 "I have no doubt someone can build an abattoir in Australia tomorrow and there will not be enough cattle to fill it. We currently have processing capacity in Australia for 140,000 and we can only source about 110,000 a week – in 12 months-time there will be 150,000 available and only 140,000 to fill it."
Mr Stahl said developing relationships and locking in contracts with buyers was a tough prospect for new processors in an already competitive market.
"Most buyers will only lock-in contracts once they have seen the performance and if meets the price expectation. You can only demonstrate that once the plant is built, so it's a big risk," he said.
"There is opportunities for niche markets, but you still need to work out if that market is under-serviced. You couldn't build a meat works for a niche of about 20 head, if you did 1,000 or 2,000 head that's a lot of cattle for that niche, so it's not long before you get into commodity."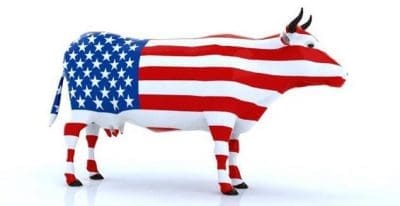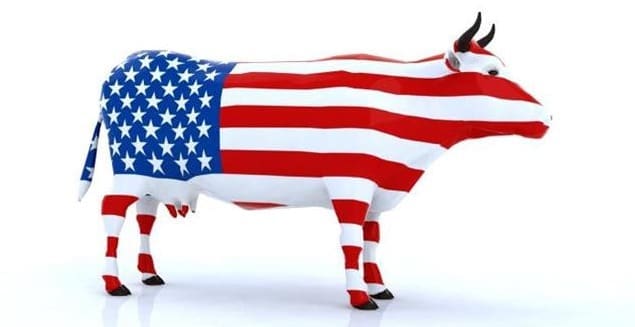 Beef Central sent Tamworth-based reporter Eric Barker to Houston, Texas this month, to attend the International Livestock Congress and Houston Livestock Show and Rodeo – the largest stock show in the world. His reports have been appearing in the past three weeks….