AS THE global meat industry faces pressure to lower emissions and adopt more sustainable practices, Meat & Livestock Australia's Jason Strong has told a room of United States' beef industry leaders that more information needs to be shared between the two countries.
MLA played a major role in last week's International Livestock Congress in Houston, Texas, with Mr Strong delivering an overview of the conference and closing statements. He also sits on the organising committee, the International Stockman's Education Foundation.
With the room full of university students and a focus on the future of the red meat industry, sustainability and climate change were common talking points.
The Colorado State University is one which has made significant investment into agricultural sustainability research.
While the investment is there, the US is still without a nationally recognised carbon trading scheme, like Australia's Emissions Reduction Fund (ERF).
Mr Strong said the country could learn from Australia's experience.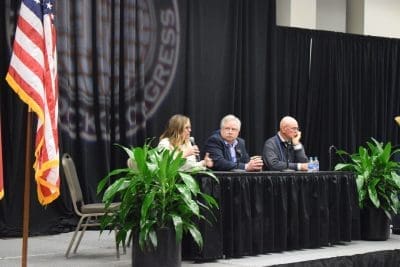 "There's a huge opportunity for collaboration in this space and Australia's a leader in being proactive with this," he said.
"But it's a big issue and global issue and if the industry is not seen as being sustainable and one that looks after the environment, then we run the risk of losing confidence or trust from our consumers."
We have to make we don't get distracted by the opportunity to sell carbon credits or sell a product with a sustainability story
With the conference hearing several presentations about research into regenerative agriculture, soil carbon and minimising water use, Mr Strong said the practical incentives were needed to encourage producers to adopt those practices.
"We have to make sure  don't get distracted by the opportunity to sell carbon credits or sell a product with a sustainability story – because there is significant value in increased productivity with those types of practices," he said.
"We've been at it for a few years in Australia and we know the profits from increased productivity in increasing soil carbon far outweigh the profits from selling carbon credits."
Misinformation needs countering with composure
With the future of the industry in mind, the conference also heard about a growing anti-meat sentiment, particularly on social media.
One of the strongest comments came from the author of the Sacred Cow documentary Diana Rodgers, who said a global campaign was need to counter wrong claims. (Click here for yesterday's story on this)
MLA has been working with Ms Rodgers on this issue and has recently appointed a group of social media influencers to spread the good word about meat – without any MLA labelling attached.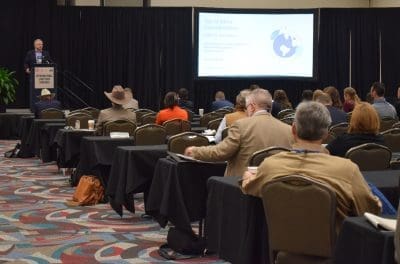 Mr Strong told the conference the influencer had been successful, like it had been for the alternative movement.
"So far the influencer program has been an incredibly valuable investment, as far as the reach and engagement it has – it's also quite economical," Mr Strong said.
"When we looked at the fake meat and alternative protein space, we were just absent from the conversation. People were talking about healthy diets and alternative food options and red meat wasn't part of that environment – because it's a brand-new space that's been here five minutes."
Mr Strong said composure was needed when combatting misinformation and people within the industry making emotional arguments on social media were also not helping.
"There's certainly a risk of social media being a double-negative for the industry, you have to be prudent in what you respond to on social media," he said.
"From an industry point-of-view there's an opportunity for it to be a very positive medium, where we can be proactive and arm people with positive information. We should debunk myths too but we have an opportunity show our credentials."
Asked whether MLA would be interested in participating in a global fund to fight misinformation, Mr Strong said it was a tough prospect.
"It's hard to coordinate everyone together, but there is a range of groups that are trying to connect globally," he said.
"The idea about having a more coordinated effort is exactly right and we are on the way and we need to keep at it."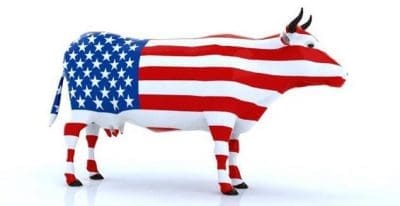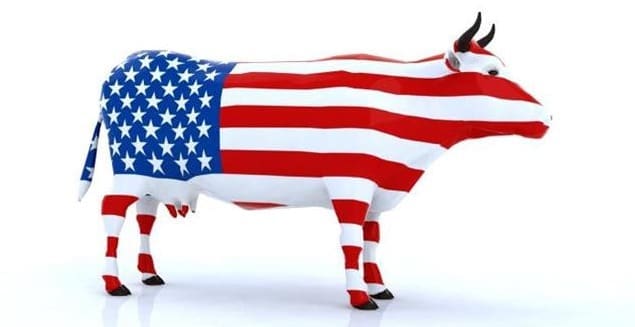 Beef Central sent Tamworth-based reporter Eric Barker to Houston, Texas last week, to attend the International Livestock Congress and Houston Livestock Show and Rodeo – the largest stock show in the world. His reports from both events will appear over coming days….
Click this link to view yesterday's report : Global campaign needed to counter meat misinformation, US conference hears