THERE'S no doubt the global beef industry has been caught off guard in recent years by a series of anti-meat campaigns making claims about health issues, environmental damage and animal welfare problems.
And if last week's US-based International Livestock Congress and Houston Livestock Shows were anything to go by it's as much of an issue in the United States as it is in Australia.
Farm invasions have been happening in both countries and the ever-emotional Twitter-debate has been rolling on from both sides.
Researchers, marketing gurus, industry representatives and a well-known documentary maker all addressed the conference – with most of them either taking questions about anti-meat campaigns or addressing it in their presentations.
The strongest message on this topic came from dietician and maker of the 2020-released Sacred Cow documentary Diana Rodgers – who said there should be more collaboration from the global beef industry. Her documentary advocates for the health benefits of grassfed beef.
"I think there needs to be something like a beef check-off dollar (levy) that goes into one big fund for content that gives scientific and objective information about beef," Ms Rodgers said.
While Ms Rodgers was advocating for the beef industry to put more funding into promoting its benefits, she said it should avoid putting brands on pro-meat messaging and use experts like dieticians and environmental scientists to do the work.
"If it looks like it is from industry, even when it is from a ranch, people don't seem to trust it as much as when it looks independent," she said.
Ms Rodgers has recently finished an interview with controversial podcast host Joe Rogan. Mr Rogan is better known for his COVID discussions having led to several celebrities taking their music off streaming service Spotify with concerns the company was spreading misinformation.
Nonetheless, the podcast is one of the most popular in the world, bringing in more than 10 million listeners. Ms Rodgers said it was a great way to communicate with a younger audience who were more susceptible to anti-meat messaging.
"I did a three-hour interview with Joe Rogan, it was all about meat and it was one of the most popular podcasts he has done," Ms Rodgers said.
"One part of the conversation, where I am talking about Bill Gates, has up to 1 million views and there will be more sound bites from that conversation coming out in the coming weeks."
Concerns about emotional arguments
The conference was run by the International Stockman's Education Foundation, a not-for-profit organisation which facilitates university scholarships through industry funding. (Beef Central will have more on the ISEF in the coming weeks)
With dozens of college and high school students attending the event, it attracts plenty of discussion about the future of livestock industries – which is why anti-meat sentiment was such a talking point.
Colorado State University professor Dr Kim Stackhouse-Lawson is heading up the university's AgNext program which is looking into ways of making the industry more sustainable.
She told the conference about multi-national companies pressuring the industry to adopt more sustainable ways of growing animals – through emissions targets and other commitments.
Like most of the industry, Dr Stackhouse-Lawson was confident cattle could thrive under the pressure – but she said she was concerned emotional messages were taking over factual scientific evidence.
"People feel really strongly about sustainability, they get their information from a variety of sources, through social networks and on the internet, and there's lots of confusion" she said.
"Emotion and science are on an equal footing when it comes to sustainability discussions – and emotion wins every time. That is really hard for someone like me because I have dedicated my professional career to giving livestock sustainability a scientific base."
Dr Stackhouse Lawson said when discussing sustainable agriculture to students it was important to address emotional arguments because it had become so prevalent.
"I have never seen the sustainability space change as fast it is right now and that is because it is complex, multi-faceted and it is always emotional – society really cares about it," she said.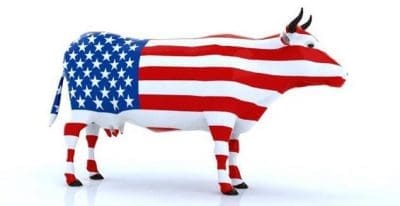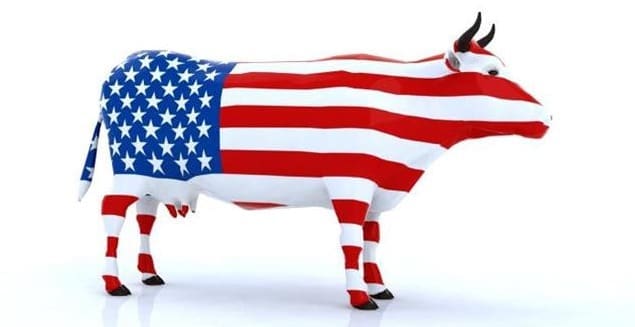 Beef Central sent Tamworth-based reporter Eric Barker to Houston, Texas last week, to attend the International Livestock Congress and Houston Livestock Show and Rodeo – the largest stock show in the world. His reports from both events will appear over coming days….