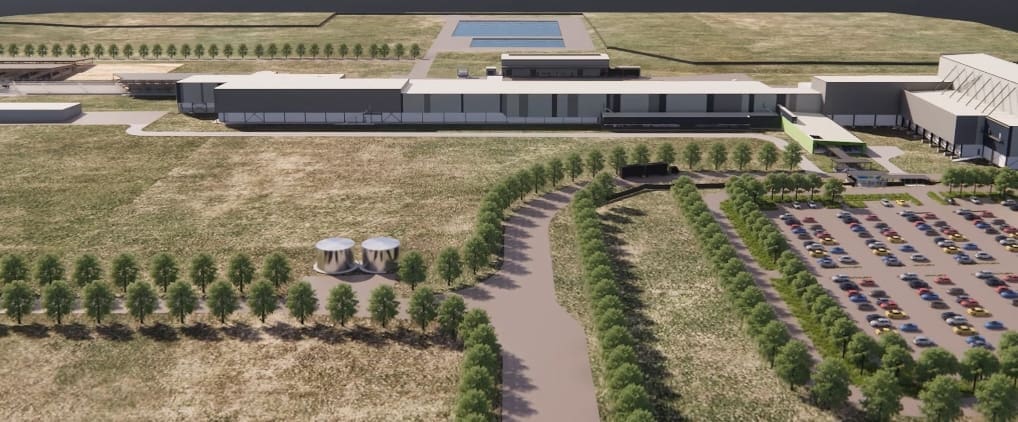 THOMAS Foods International could start processing beef at its new greenfield South Australian abattoir site near Murray Bridge by early 2023, based on a project update provided by the company this morning.
TFI has appointed Badge Group, one of Australia's largest privately owned building contractors, to undertake the design and construction of Stage One as the highly anticipated project.
TFI lost its original dual-species Murray Bridge processing plant to fire in January 2018, suggesting a period of five years will have elapsed before the chain starts on the new facility.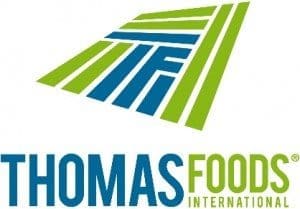 The new plant will be built at a greenfield site 10km outside of the town of Murray Bridge. Construction is likely to begin before the end of this year, and is expected to take around 24 months.
Stage One of the project, will include beef processing facilities with an initial capacity of up to 600 head per day, yards and animal handling facilities designed to the highest animal welfare standards, and a beef boning room with automated packaging technology.
The facility will also feature fully-automated carton chilling, freezing and storage systems, new employee amenities and administration facilities, and electrical, refrigeration and boiler systems designed to the highest energy efficiency standards.
Click this link to see a short virtual tour video of the new facility.
Stage Two
The timing of the subsequent stages of the development is yet to be determined, but will include the addition of smallstock (sheep and lamb) processing facilities, and further expansion of the beef facilities in order to take the plant's total processing capacity to 1200 head of beef and 15,000 head of smallstock per day. In total, the project is expected to create more than 2000 jobs.
Thomas Foods International CEO Darren Thomas said Badge Group was chosen for construction after a comprehensive competitive tender process.
"We look forward to working alongside Badge, a fellow South Australian family-owned company, in creating what will become a global showcase of advanced food manufacturing," Mr Thomas said in today's statement.
"As devastating and disruptive as the fire was, it has given us a once-in-a-lifetime opportunity to create something truly special. We have been determined, since Day One, not just to replace the facility at Murray Bridge, but to build something bigger and better."
"We see this facility as setting the industry benchmark for technology, efficiency, environmental sustainability, animal welfare and workplace safety," Mr Thomas said. "We want it to be the most advanced multi-species meat processing facility of its kind in Australia, if not the world."
Badge Group managing director Jim Whiting said food processing was in his company's DNA.
Badge had a 38-year history working in the food and beverage industry and had an existing relationship with the Thomas family, having recently completed TFI's Adelaide head office building, he said.
"We commend Thomas Foods International for its foresight in undertaking a project of this size that will create significant economic benefits to the region and the state," Mr Whiting said.
Badge would be working with other 'great South Australian businesses' including Ahrens M&S, which will supply the specialised structural steel for the project.
"We see many other opportunities for local subcontractors as construction gets underway," he said.
Road infrastructure underway
Meanwhile works are well underway on a 2.2km public link road between Mannum Road and the development site under a Federal and State Government-funded infrastructure program.
TFI is headquartered in South Australia, with operations across Australia and in key international locations. The business specialises in meat processing and distribution globally across the retail, wholesale and food service sectors. Read this earlier Beef Central story about the company's  EU operations.
With its head office in Adelaide, Badge Group is South Australia's largest private commercial contractor and one of Australia's largest privately-owned builders, operating in four states.