EXACTLY 12 months after fire gutted the large-scale Murray Bridge beef and lamb processing plant in South Australia, owner Thomas Foods International says it is close to making a decision over the site's future.
Fire broke out at the Murray Bridge site late afternoon on January 3 last year, destroying large parts of what was Australia's largest multi-species processing facility capable of processing 11,000 lambs and 1200 head of cattle per day.
Major structural damage occurred in the plant's near-new adjoining beef and lamb boning rooms – some of the most modern in Australia. The fire quickly took hold, with huge plumes of smoke visible from more than 50km away.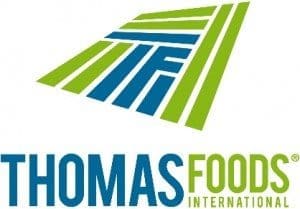 Following the fire, TFI shifted its some of its lamb processing operations to other smaller company facilities at Lobethal (SA) and Tamworth (NSW), investing millions of dollars to expand capacity.
Some of Murray Bridge's former beef kill was shifted to G&K O'Connor's Packenham plant in Victoria – a move which was clearly reflected in weekly slaughter statistics in each state, in year-on-year comparisons. It also created speculation that TFI might seek to invest in the O'Connors plant as a longer-term solution – a move which was discounted by TFI's Darren Thomas last year.
In March last year, speculation began to emerge that TFI might relocate the facility, rather than re-build on the existing Murray Bridge site footprint (see earlier article).
Suggestions also emerged through 2018 that the Murray Bridge fire, and another which earlier destroyed the Swickers pork processing plant in Queensland, had seen fire insurance premiums skyrocket for Australian meat processors (see earlier article).
TFI has this week issued a statement outlining progress and future plans.
"As a team we have overcome many challenges during 2018 and always focussed on creating the best possible outcomes for our staff," managing director Darren Thomas said.
"We said from Day One that the road ahead would be difficult. We acknowledge that there hasn't been an easy outcome for everyone, and that some people have been impacted harder than others. Despite this, the efforts of our staff to overcome obstacles and minimise disruption to our global operations has been nothing short of extraordinary."
Despite the production impact of the fire, TFI said it had continued to grow its international operations over the past 12 months, opening an office in Japan, building on its investment and presence in China, expanding operations in the United States and, more recently, entering into an equity partnership with Luiten Food in the Netherlands, which will become TFI's central sales and distribution centre for Europe and the United Kingdom.
"These events (fires) can destroy companies, but Thomas Foods International is emerging stronger," Mr Thomas said.
TFI's engineering and design teams had been working behind the scenes and had made significant progress as the company determines its future direction.
"We're almost there," Mr Thomas said. "While insurance claims of this size can take years to settle, our team has expedited this process and come to an arrangement with our insurer."
He said the company had identified a greenfield site in Murray Bridge that "may be appropriate for a rebuild" and had spent the last three months preparing a detailed feasibility plan, covering everything from cost, business case and technology through to workforce availability.
"We have also engaged food processing infrastructure experts who are leading our design of a world-class processing facility," Mr Thomas said.
"Over the next few months we expect to finalise these documents in readiness to tender, however some questions still need to be answered before we can proceed."
These included certainty around the critical regional infrastructure required to support a development of this magnitude and the availability of a skilled workforce in the start-up phase and over the long term.
"All of these we believe we can overcome with the support of the community, regulatory authorities and various government agencies, both federal and state-based."
As such, further planning and discussion with key stakeholders would be required before TFI could make further announcements on its plans to replace the Murray Bridge plant, Mr Thomas said.
"As we head into 2019, we look forward to securing the clarity required to enable us to forge ahead," he said. In the meantime, we thank the local community for their patience and understanding and will provide further updates when we can."
In the parallel case of the fire which destroyed Queensland's Swickers pork processing plant near Kingaroy in 2017, the Queensland State Government provided financial support for a $100 million expansion and recovery process, after 600 Swickers staff were put out of work.
Extensive upgrades
Thomas Foods International is Australia's largest family-owned food processing company and one of South Australia's most successful businesses, with annual revenue of more than $1.4 billion. The company exports lamb, beef mutton and goatmeat to more than 80 international companies, totalling about 70pc of overall meat production, plus domestic clients including Woolworths, Coles, Aldi, McDonalds, IGA and Drake Supermarkets.
TFI spent $30 million upgrading its Murray Bridge beef and lamb boning rooms in 2015 and 2013, respectively. Murray Bridge was the town's largest employer, with a workforce of about 1400 staff.
The state-of-the-art fabrication rooms were described at the time as a clear demonstration of the sort of financial commitment necessary by export processors across the continent in keeping Australian beef and sheepmeat at the forefront of world standards for product and fabrication quality, hygiene and efficiency.
TFI's new boning room project was part of a much more extensive upgrade process at the company's flagship Murray Bridge plant, designed to not only lift the facility's throughput, but deliver greater efficiencies and enhance workplace conditions for staff.
The investment enabled the incorporation of cutting-edge technology, increased shelf-life and processing efficiency, as well as expanding processing volume.
Murray Bridge was the focus of considerable investment by TFI over the past seven years. The first stage of the upgrade was the new beef killfloor completed in 2013, followed by the new beef and lamb boning rooms, chiller upgrades, rendering and other infrastructure to keep pace.
The new beef boning facility boasted the latest technology in refrigeration, conveyor systems, sortation, vacuum packaging and hygiene. One of its original features was an industry-first trim sortation system used to analyse, mix and batch trimmings into specific lean meat grades, allowing further value-adding along the chain. X-ray technology was used to grade boneless trimmings as part of the sorting process, as opposed to visual sortation, Beef Central was told in 2015.
"Through a blending/mixing facility and multi-batching the product, we've been able to automate and upgrade our trim production process," a company spokesman said. "It's about taking trimmings from a large-scale production facility to their highest possible value, by blending-up, not blending down to a lowest common denominator. It's delivering a better blend and a greater trim yield," he said.
"The design and layout is about delivering boning room yield, product quality and shelf-life to its absolute maximum," the spokesman said.
There is also a strong focus on automation around the packaging of cuts, and high vacuum packaging rates through good proximity of the pumps to the vac machines. Three new large rotary Sealed Air Cryovac machines were installed in the new boning room, each handling up to 28 cuts a minute.
A streamlined refrigeration system delivered optimum air-flow to the room, and includes washdown cycles to get the room cleaned and dry quickly after a shift was completed.
A purpose-built air handling facility provided an efficient supply and return air program to keep the room temperature constant, and deliver a well-filtered, clean and hygienic atmosphere in which to operate.
The $30 million spent on the beef boning room project included additional expenditure on value-adding and plate freezing upgrades, in order to keep pace with future greater throughput. Two new large plate freezers were installed during 2015.