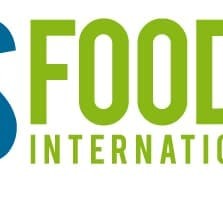 Thomas Foods International has announced plans to spend around $30 million on a wastewater-based biogas generation and utilisation project and plant upgrades at the company's Murray Bridge export abattoir in South Australia.
The announcement comes just days after Queensland processor, Oakey Holdings, announced a similar large-scale methane gas collection project.
Capital works currently underway at TFI's Murray Bridge facilities include:
A $10 million expenditure on a wastewater storage treatment facility, involving extensive storage lagoons. At the front of the treatment system are two covered lagoons for biogas production, producing up to 8000 cubic metres of methane daily which will be used to offset natural gas use in the boilers.
$10 million sustainable energy program. Two 10 megawatt dual-fuel boilers have been commissioned as part of a fully-automated biogas processing system to considerably reduce carbon emissions and generate clean energy for the plant's production.TFI participated in the Federal Government's Clean Technology Investment Program (CTIP), in which TFI invested $7 million, while receiving $3 million in Federal funding for the boiler upgrades and biogas projects.
$5 million upgrade of the Murray Bridge beef plant. This includes capital works and automation systems to boost capacity, generate efficiency, improve worker conditions and promote hygiene best practice. Refer to this morning's separate story on developments in the CAAB Angus Pure brand program.
$5.5 million expansion of the plant's lairage facilities, involving the construction of a new state-of-the-art covered stock holding facility to efficiently receive livestock trucks.
In a statement issued this afternoon, TFI director of operations David McKay said the company was investing heavily to cement its position as an environmentally-sustainable and efficient exporter.
"Building our capacity and investing in industry best practice is a key part of our global growth strategy," Mr McKay said.
"Success on the international stage starts in our own backyard. We are focussed not only on increasing the processing efficiency of our facilities, but doing so in the most environmentally sustainable way possible."
TFI currently processes more than 120,000 lambs and sheep, and 5000 cattle per week across the group, exporting into 80 customer countries.
"The international demand for high quality Australian red meat continues to strengthen," Mr McKay said.
"Thomas Foods International is well positioned to meet that growing demand."
The infrastructure projects are in various stages of completion and commissioning.
"Each project provides benefits to the business, our people, the environment and the overall regional economy," Mr McKay said.
"Upgrading our lairage not only promotes greater efficiency but provides more undercover holding facilities, setting benchmarks for animal welfare.
"The wastewater treatment plant utilises start-of-the-art technology to treat and store four megalitres of water a day, which we use to irrigate 120 hectares of surrounding pastures.
About TFI
Established in 1988, Thomas Foods International is Australia's largest 100pc family owned meat processing company with annual revenue of more than $1.3 billion.
Based in Murray Bridge, the company employs 2500 people across the group which has processing facilities in South Australia, NSW and Queensland as well as distribution facilities in Adelaide, Coffs Harbour, Brisbane, Darwin and US.