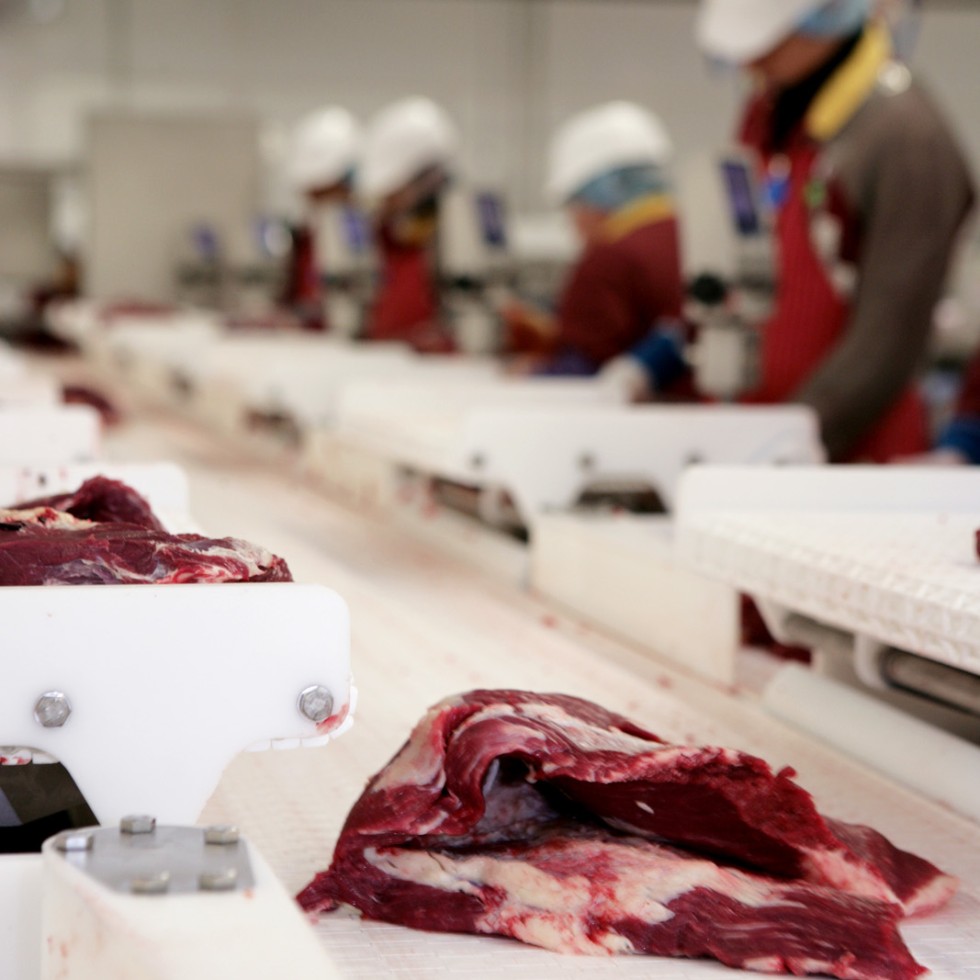 While a carbon tax on major emitters would be rescinded by a Coalition Government post the Federal election, there is no denying the underlying benefit of emissions reduction across all industries – red meat included.
Regardless of the future prospects of the tax, the red meat industry is facing rising energy costs and needs to remain competitive in the international marketplace.
A number of beef and meat by-products processing companies have engaged recently with the Federal Government's Clean Technology Food and Foundries Investment Program in finding ways to reduce energy consumption and cut carbon emissions.
The $200 million CTFFI program fund provides incentives over a six year period out to 2017 for manufacturing businesses in the food sector to invest in energy efficiency and reduce carbon emissions.
Below is a snapshot of some of the project undertaken recently with CTFFI program support.
D'Orsogna, WA
Perth meat and smallgoods business D'Orsogna expects to reduce site-wide carbon emissions intensity by 12pc and save $61,000 in annual energy costs through a $96,000 grant from the Clean Technology Food and Foundries Investment Program.
D'Orsogna is a family-owned business that began in 1949 as a small butcher shop in West Perth.
Today, the company manufactures a variety of smallgoods and processed meats, employing more than 450 people across plants in Western Australia and Victoria.
In recent years, D'Orsogna has faced higher energy and raw material costs. While it has little control over material costs, it saw the potential to reduce energy consumption. However, energy-saving capital expenditure projects were not financially viable because of long payback periods.
The CTFFI program has made an energy-efficiency project possible. It involves upgrading two existing steam boilers at its WA facility, installing economisers to harvest exhaust heat, and replacing the feedwater tank.
The project is expected to reduce D'Orsogna's site-wide carbon emissions intensity by 12pc and will result in energy savings worth of $61,000 per year.
"It will reduce our operating costs, and improve the ongoing viability of our company," Kevin Heard, D'Orsogna's chief engineer said.
Tri-generation project for Wodonga Rendering
Wodonga Rendering is a service renderer attached to the Wodonga abattoir business in northern Victoria.
It expects to reduce its site-wide carbon emissions intensity by 41pc, and save $760,000 a year in electricity costs through a project which attracted a $1.05 million grant from the Clean Technology Food and Foundries Investment Program.
Wodonga Rendering processes abattoir by-products for the domestic and export markets. The plant uses high-temperature rendering to treat inedible mixed abattoir material (MAM), fat, bones and raw blood from abattoirs, boning rooms and butcher shops from within Victoria and Southern NSW.
This raw material is then processed to produce the resultant tallow, meat meal and dried blood.
With electricity costs rising, the company needed a way to lift its competitiveness, and continue to provide employment for 372 staff.
A $1.05 million grant from the CTFFI is helping Wodonga Rendering build a $4.12 million tri-generation plant. The heat generated by the plant will be used to produce hot water and steam for the abattoir and rendering operations.
The project will reduce the company's annual electricity bill by $760,000 and decrease the carbon emissions intensity of the site by 41pc.
It will also allow the company to expand its boning facility, creating 40 new jobs and doubling production.
"Thanks to the grant, we've been able to control our costs; we haven't had to reduce our manpower, and we haven't lost any export markets," Wodonga Rendering general manager Jon Hayes said.
Teys Tamworth looks for 25pc gas reduction
Teys Australia's Tamworth operations expect to reduce natural gas use by 25pc, lower carbon emissions intensity by 5pc, and cut annual operating costs by $327,000 as a result of a project supported by a CTFFI program grant.
The company's Tamworth site in north-western NSW employs 450 people and processes grassfed cattle for supermarket chain Woolworths and other customers. The site operates five days a week, 52 weeks a year.
In 2011, Teys installed a covered anaerobic lagoon (CAL) to treat the waste water generated during meat processing at the site. This allowed the company to capture and burn the methane produced from waste water treatment, thereby decreasing its carbon emissions.
The system was one of the first operating CALs in Australia's red meat processing sector.
With support from a $329,000 CTFFI program grant, Teys will install a new steam boiler to burn both the captured methane and natural gas. The steam will be used for the production of hot water, and to provide heat for the rendering of by-products. This project will reduce natural gas use by 25pc, decrease carbon emissions intensity for the entire site by 5pc, and cut annual operating expenses by an estimated $327,000.
"This waste-to-energy project will help put Teys at the forefront of energy efficiency in the red meat industry," said Ross Sharrock, Teys' Tamworth site engineering manager.
"We will reduce our operating costs, buffer the site against future energy price rises, and promote the business's long-term sustainability."