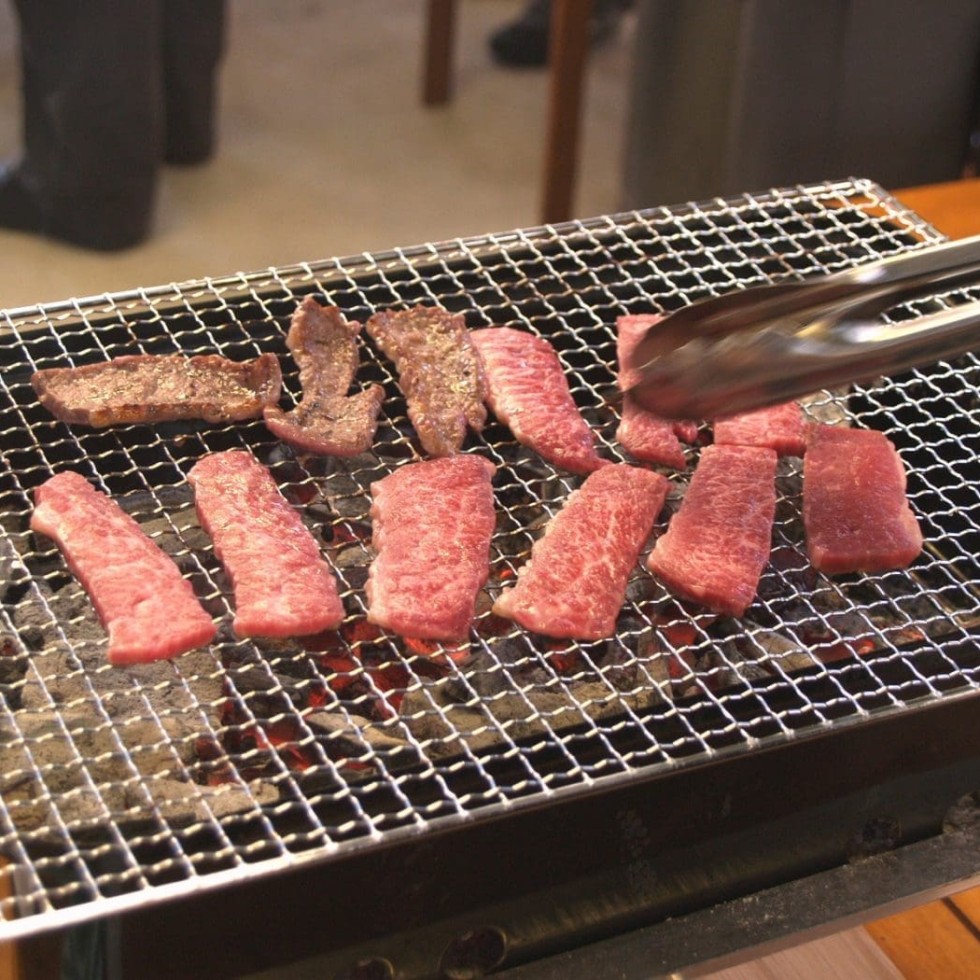 On both sides of the Pacific, there is mounting evidence of a convergence of prices and demand between cheaper secondary beef cuts and prime grilling cuts like sirloin and cube roll.
As has been widely discussed in the past, it is symptomatic of the more defensive buying patterns of consumers worldwide, faced with the ongoing challenges of a belligerent Global Financial Crisis.
Just yesterday, one of Australia's largest exporters commented to Beef Central about the unusual strength in demand, and price, being seen for the group of cuts known as 'thin meats.'
Against a background of very flat demand for beef generally out of North Asian and elsewhere, cuts like flank, inside skirt and flap are currently at near record highs.
In North America, such cuts are widely used in cheap but tasty Mexican dishes, while the populations in North Asia, Russia and elsewhere have developed their own specialised cuisines around value thin meats. It is one of the few cuts segments where there is direct, healthy competition for Australian product from a broader basket of customer countries, exporters say.
While the demand for such products tends to be cyclical, based on seasons, the current demand for thin meats was distinctly higher now than what has been seen at this time of year in previous years.
According to USDA's Yellow Sheet reports, Choice flank steak worth US$3.70/lb in November is now $4.10/lb. Similarly, flap meat has lifted from US$3.00 to $3.70.
Another example of strong demand for secondary cuts is being seen in Japan. While overall Australian exports to Japan in January were only marginally up on this time last year (when performance was affected by floods), brisket exports alone last month reached 4047 tonnes, up 48 percent year-on-year, helped by firm demand from the Japanese fast food sector.
US market analyst Steve Meyer cast some scrutiny over comparative cuts in a recent commentary in Chicago Mercantile Exchange's Daily Livestock Report, which sit comfortably beside these points.
"We think it is striking that US prices of two higher quality cuts, boneless rib-eye and boneless strip loin, have fallen on a pretty consistent basis since 2005," Mr Meyer said.
"While we understand that lower disposable incomes, worries about the future, and soft business for higher-end restaurants have played a part in that since 2008, the downtrends for these cuts began well before the onset of the GFC," he said.
In addition, the uptrends in the prices of lower-quality cuts such as rounds and chuck clods appeared to have begun before the recession as well.
"They did indeed increase in pace since 2008 but, again, the recent upturn was just an extension of something that apparently started well before the credit and banking problems that brought about the US economy's downturn," Mr Meyer said.
An alternative explanation could be US consumers' being more concerned about fat content in premium cuts like loins and rib-eyes, which generally have more intramuscular fat in the form of marbling, and marbling plays a much larger role in their desirability. Rounds and chucks, on the other hand, are inevitably much leaner.
"But the fly in that ointment is briskets which usually contain far more fat than the end-meat cuts from the round and chuck," Mr Meyer points out. Briskets, too, have performed well recently, relative to more expensive grilling cuts.
The same could be said for trimmings, which are not high on the list of low-fat items.
While there had been a surge in US wholesale rib-eye price in the last northern hemisphere autumn, Mr Meyer discounted this as either a behavioural anomaly or an export-driven spike, because striploins had continued to trend downwards.
Perhaps the most serious question posed by these beef cut relationships was whether the production sector and the industry generally was properly designing the animals from which the cuts come.
"If consumers are discounting 'high-value' cuts and paying relatively more for generally leaner, lower-priced cuts, do we actually need this many Choice grade cattle?" Mr Meyer asked.
Perhaps the better solution would be a super-efficient, fast growing steer that would stay leaner, longer.
That philosophy is well supported in the compression in price between full mouth manufacturing type steer and younger grassfed ox seen in Australian in recent years.
Part of the growth in relative strength in demand for items like flat meats, round and chuck (in both the Australian and US industries), is the divergence out of traditional export markets like Japan and Korea into secondary markets like the Middle East, Russia, China and elsewhere where price consciousness and food tastes differ. These markets offer placing more relative importance on lower value cuts.
Even in established markets, items like pulled beef, made from slow-cooked secondary cuts are becoming increasingly common on restaurant menus. Also, many of the value-added and seam-cut items developed in recent years in Australia and the US depend on items like chuck from which to withdraw them, creating additional buying momentum.