PROMINENT non-packer exporter Sanger Australia and NSW red meat processor Bindaree Beef have this afternoon announced an agreement to merge the companies, formalising a long-standing business relationship.
The merger took effect yesterday, July 6, and was a non-cash transaction between the companies, a joint statement issued just minutes ago said.


Earlier this year, Bindaree, through Price Waterhouse Coopers, sought expressions of interest over an equity position in the company. Click here to view Beef Central's earlier story.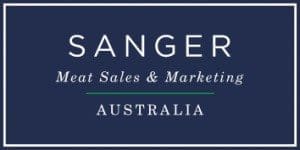 That process continues, and Beef Central understands that the business merger announced today, more closely connecting the production and marketing functions, is designed to enhance the attractiveness of such an investment.
The new entity will be called Bindaree Beef Group.
Today's statement says Sanger will continue to operate as an independent, stand-alone subsidiary of the new company. Sanger for many years has held export marketing rights for Bindaree's beef production.
Beef Central asked questions of Sanger management some months ago about rumours of a possible investment in the Bindaree business, controlled by the McDonald family and headed by patriarch, JR McDonald.
Bindaree Beef director, John Newton said the merger would allow Bindaree's livestock team to work closely with the (Sanger) meat sales team to deliver better outcomes for its customers and producers.
Bindaree chairman, JR McDonald said his company had been doing business with Sanger for 42 years.
"Sanger has always managed our sales channel and export markets efficiently. This relationship gives us access to youth and enthusiasm while delivering a cost-effective sales platform that we share with all of Sanger's other long-term supply partners," he said.
"During a period of recent consolidation within the meat industry, we saw the opportunity to partner with Bindaree, our major supplier, who supports our customers with about 55pc of their combined orders," long-term Sanger shareholder Graham Greenhaugh said in today's statement.
Sanger has expanded rapidly over the last five years. Last financial year Sanger marketed and sold $650m worth of meat, supplying 350 regular customers around the world and across all sectors of the food and hospitality industries.
The company specialises in supplying branded beef under Wagyu, Angus, marbled grainfed and grassfed brands, plus farm-specific supply chain brands, veal, lamb and chicken. The company also does large volume business with burger giant McDonald's and its suppliers.
Sanger is operated by seven partners, all holding senior executive positions in the company with a total of 142 years of combined meat industry experience. The statement said the company also focused heavily on investing in young talent to deliver solutions for customers into the future. Having grown from a team of 20 a few years ago, Sanger now has more than 60 meat sales, marketing and support personnel located in Sydney, Melbourne, Dublin, Dallas, Atlanta and Shanghai.
"At Sanger we care about outcomes for rural Australia and its people. Since 1973 we have been sharing Australian meat with the world. We all live, breathe and love meat. Over the years we have grown and it is our passion for what we do that has led to our continuing success," Mr Greenhalgh said in today's statement.
Bindaree Beef is regarded as the sixth largest beef processor in Australia, accounting for up to 6000 head per week through its modern abattoir at Inverell in northwest NSW.
The company also has a retail case-ready operation that currently supplies Aldi Supermarkets under its Highland Park grassfed brand, as well as operating in retail through the Australian Meat Emporium, a 'warehouse retail' model butcher shop in Sydney, under the Superbutcher model initiated by JR's son, Andrew McDonald.
Members of the McDonald family own Bindaree Beef, and JR McDonald, with more than 55 years' experience in the meat processing industry, will act as chairman of the Bindaree Beef Group.
Long-term director of livestock, John Newton, will also maintain a position on the group board.