DAMAGE caused by Tropical Cyclone Marcia last Friday is leading to longer than expected delays in re-opening two large export meatworks in Rockhampton.
As Beef Central first reported on Monday (click here to view earlier item), considerable damage has been sustained at JBS Australia's Rockhampton processing facility, and to a lesser extent at Teys Australia's nearby Lakes Creek facility.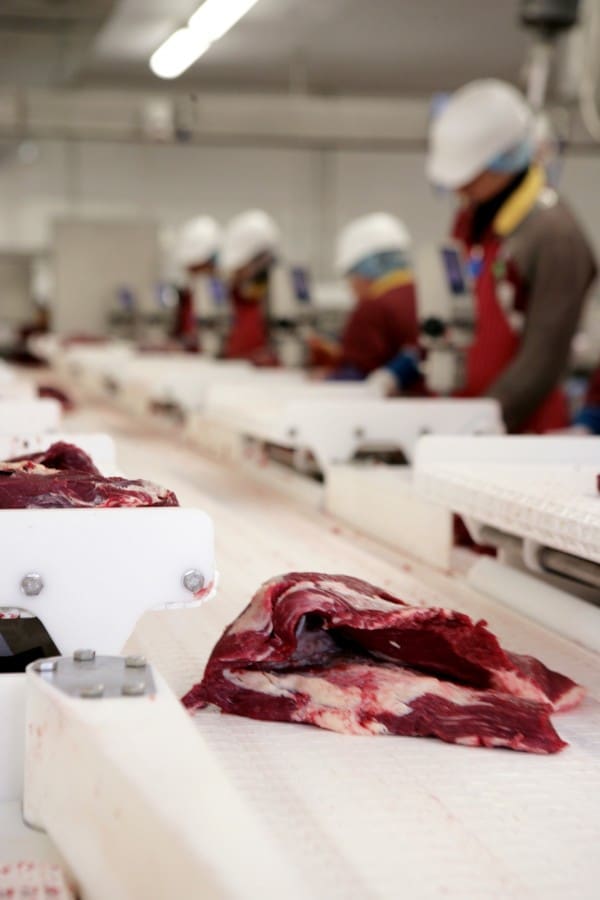 JBS senior management this morning told Beef Central that a technical assessment team including engineers and safety experts had been on the company's Rockhampton site from the morning after the damage was sustained.
Their written report is yet to be finalised, but it is only then that some guidance about re-opening timeframes can be provided.
"The reality is the plant did sustain some serious damage, and as a result, we're in the process of cleaning up and repairing it," JBS Australia chief executive Brent Eastwood said.
Complicating matters is the presence of asbestos in damaged roofing materials. Fibro containing asbestos is commonly used in many older meat processing facilities across Australia.
"Of greatest importance are our 530 employees at Rockhampton. Many were affected by the cyclone," JBS chief operating officer, Anthony Pratt said.
"We have been active in communicating directly with our employees, the Union and State Government to ensure they are aware of developments. It's a really difficult time for all of our people and we are working directly with them then in every way we can," Mr Pratt said.
"Of critical importance is the safety of our staff, but the presence of asbestos in the clean-up process is adding significantly to delays in getting the plant back in operation," chief executive Brent Eastwood said.
"But the speed of those repairs has to be balanced with our duty of care to our employees on the site while this happens," he said.
"We have to approach this responsibly and in a measured way, but it is obviously also our objective to get the JBS Rockhampton Plant back in business as soon as possible. The response so far had adhered rigorously to procedures as prescribed by experts in the field."
As a result of these developments, there will definitely be no kill at 700-head-per day JBS Rockhampton next week, but the company is still unable to provide any indication of how long the complicated process will take.
The upcoming technical report will provide more guidance on that. Beef Central will report back to readers when more is known.
In the meantime, all cattle held in the JBS Rockhampton holding yards have now been removed, for slaughter at Dinmore.
Both JBS Townsville and Dinmore plants will continue to bid on cattle out of the Central Queensland region as usual.
Re-opening also delayed at Lakes Creek
Meanwhile repairs are also taking longer than expected at Teys Australia's 1100 head per day Lakes Creek abattoir, which does not expect to kill until late next week, at best.
Lakes Creek also has problems with exposed building materials, in the form of asbestos, and has third parties on site assessing the issue now.
Those delays are more precautionary than anything else, but the company recognises that workplace health and safety is its number one priority.
Company spokesman Tom Maguire said 'thinking optimistically,' a kill might be possible late next week, but it was more likely that operations would not commence until some time the week starting Monday, March 9.
The company says it will know more next week, and Beef Central will keep readers advised about developments as they occur.