THERE will be considerable disruptions to Central Queensland beef processing and livestock buying operations this week in the wake of ex Tropical Cyclone Marcia, which swept down the Queensland coast on Friday.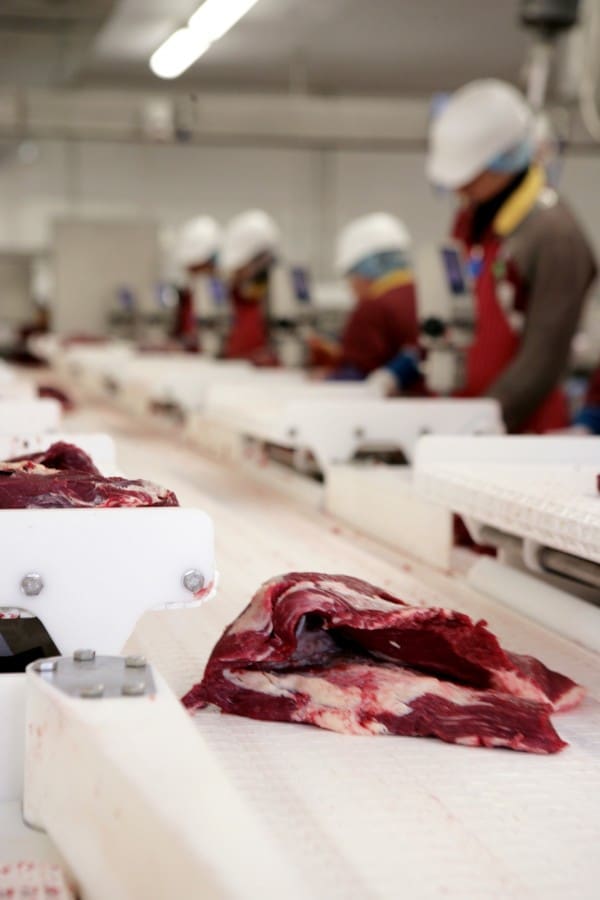 Power outages and significant structural damage have impacted both the JBS Rockhampton plant and Teys Australia's Lakes Creek plant, located near Rockhampton.
Teys' second nearby Biloela plant, about an hour west of Rockhampton has escaped unscathed, damage-wise, but will still lose time due to power supply problems.
Both Rocky plants were closed on Friday due to power outages. Both plants now have emergency generators in place to run cold-storage, but kills are not expected to resume this week. Power is not expected to be restored until at least Thursday.
JBS Australia director John Berry told Beef Central this morning that significant structural damage was sustained at the company's 700 head-per-day Rockhampton plant, which has been without power since Friday morning. Emergency generators are being used to run the cold storage infrastructure.
A senior management team was now in Rockhampton assessing the damage.
JBS was unable to say when kills might resume, but said it would continue to review the status of the site in terms of damage and power access.
The company has confirmed that it will not be operating in saleyards which typically supply the Rockhampton plant this week, until the situation becomes clearer. Nor have decisions yet been made about diverting cattle on-hand to other company facilities, in Townsville or southeast Queensland – both equidistant about 750km from Rockhampton.
Damage at Teys Australia's nearby Lakes Creek plant was less severe (it lost the roof of its administration and amenities buildings, but the plant itself is intact), but the business has still been hard-hit by power outages which are not expected to be resolved for several days yet.
There was no kill at Lakes Creek on Friday, and livestock general manager Geoff Teys said the company did not anticipate doing another shift this week.
Emergency generators on site are maintaining cold storage temperatures, but not generate enough power to conduct a kill.
Teys also anticipates being out of the market for cattle across Lakes Creek's normal cattle catchment area all this week.
Teys's second Biloela plant in Central Queensland managed half a day's kill on Friday, before the cyclone impact arrived. No kill is being conducted today, but a boning-room shift is taking place.
The company anticipates recommencing kills at Biloela tomorrow, despite some localised flooding.
Significantly, Teys will not be buying cattle for Biloela this week, because the cattle already on hand at Lakes Creek will be diverted west, for slaughter at Biloela, or south to Teys Beenleigh.
"We anticipate that it will take a full week for our CQ plants to get back to normal," Mr Teys said.
"We are giving suppliers whose cattle we already have on-hand at Lakes Creek the option to take those cattle home, at Teys' expense, or if not, we will shift them through and kill them at Biloela or Beenleigh at our expense," he said.
Teys suffered major cyclone damage at its Innisfail abattoir in 2011, leading to the permanent closure of the plant, which was in mothballs at the time.
The events in Rockhampton will inevitably put something of a handbrake on demand for slaughter cattle statewide this week, because of the cascade effect. In combination, the three affected Central Queensland abattoirs account for about 2500 head per day.
The closure at JBS Rockhampton comes just a fortnight after JBS suffered a day-and-a-half lost time at its flagship Dinmore plant due to IT issues.
With many Rockhampton residents only this morning getting mobile phone and internet access restored, the full extent of damage across the region is only now being documented.
Road and bridge damage across the region is still being assessed, and may yet add further livestock supply challenges for a return to full beef processing operations, and the off-take of refrigerated meat to port.
Meanwhile, AgForce Queensland says it has taken steps to survey primary producers impacted by Ex-Tropical Cyclone Marcia so as to ascertain damage and ensure the safety of members throughout the state.
"The path of this cyclone may not have been broad however there is a narrow path of areas that have been hit and have been hit very hard," AgForce Queensland general president, Grant Maudsley, said.
"We know members in places throughout the Callide and Burnett, as well as Yeppoon, Rockhampton, Gympie and the Southern Coast regions, have suffered significant damage to both homes and property infrastructure although it is too early at this stage to accurately report on the extent of losses.
"Later today we will be circulating a member survey to gauge a more accurate indication of how much damage has been done to property, roads, land, crops and the welfare of livestock so as to best communicate with government and other authorities through the recovery process."
However, Mr Maudsley said he held particular concerns for the state of communication networks which were critical to making contact with members.
"We have situations where many of our impacted members are without power, without internet and without either landline or mobile phone service and are unable to contact their families let alone be in a position to provide feedback on the amount of damage they have incurred," he said.