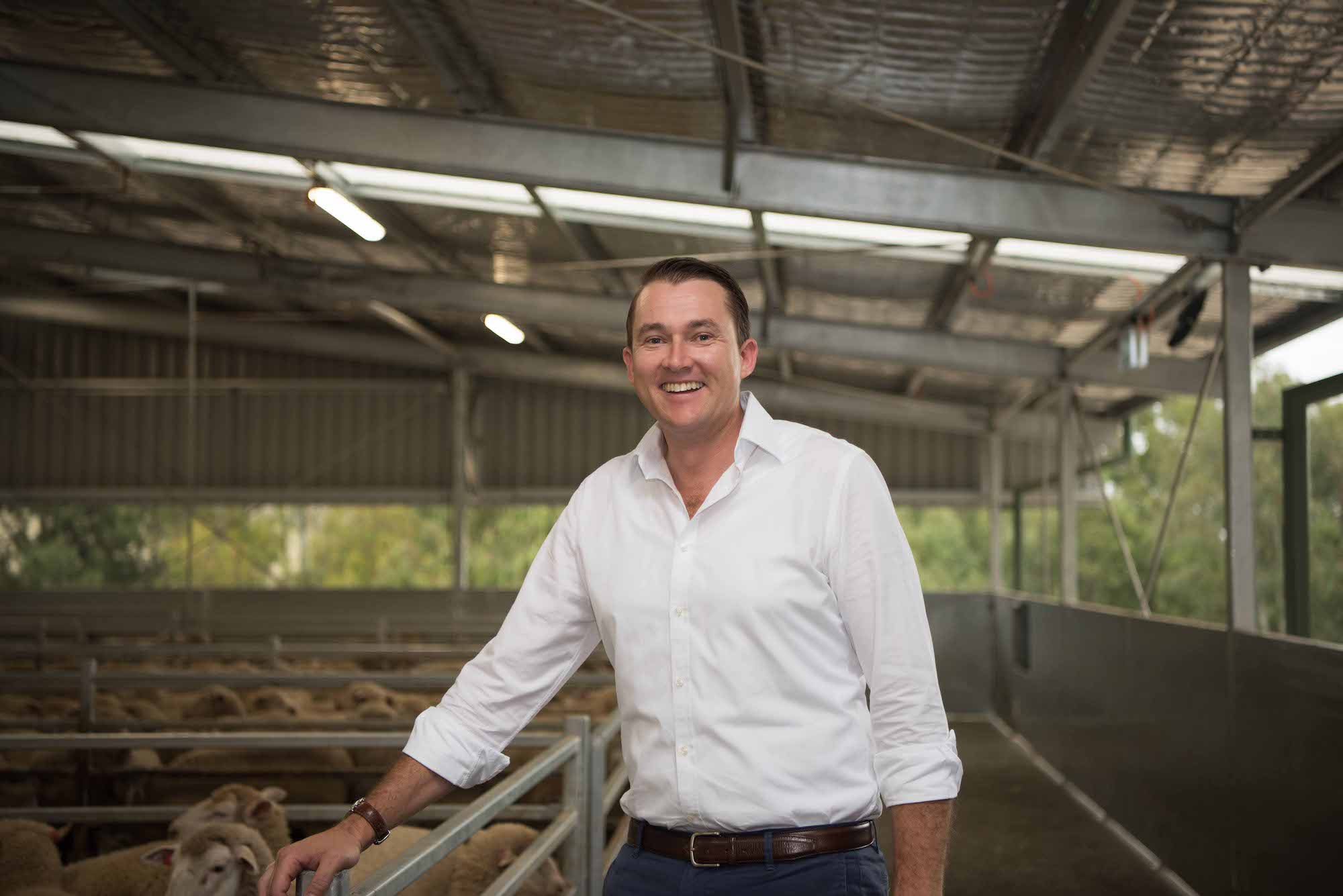 THE appointment of Gundagai Meat Processors CEO Will Barton to a new government advisory committee will ensure the voice of the supply chain is heard, according to the Australian Meat Industry Council (AMIC).
Federal Agriculture Minister Senator Bridget McKenzie has convened an 11-member National Agricultural Labour Advisory Committee to advise government on how to secure a sustainable agricultural workforce.
AMIC CEO Patrick Hutchinson says Mr Barton's inclusion on the committee reflects a new level of supply chain recognition from government that is very welcome.
"Access to labour is one of the most critical issues identified by AMIC's members. We are very pleased the Minister has ensured the new advisory committee is well balanced and well positioned to consider agricultural labour issues both inside and beyond the farmgate.
"Will Barton runs an excellent operation in Gundagai and has implemented some impressive strategies to help atttact and retain staff. I know he will add a lot of value to the advisory committee and I congratulate him on his appointment."
AMIC is the peak council that represents retailers, processors, wholesalers and smallgoods manufacturers and is the only industry association representing the post-farmgate Australian meat industry.
The full members of the Agricultural Labour Advisory Committee are:
Mr John Azarias (Chair) – Public policy specialist, NSW
Professor Ruth Nettle (Deputy Chair) – Leader of Rural Innovation Research Group, University of Melbourne, VIC
Mr John Williams (Deputy Chair) – Former NSW Senator, NSW
Mr Will Barton – CEO of Gundagai Meat Processors, NSW
Industry Professor Hermione Parsons – Director of the Institute for Supply Chain and Logistics, Deakin University, VIC
Mr Geoff Richards – Managing Director of Richgro Garden products and former Chair of Agrifood Skills Australia, WA
Dr Angeline Achariya – Executive Director of Innovation and Growth at Simplot Australia, VIC
Ms Julie Aldous – Rural educator, VIC
Associate Professor Jacki Schirmer – Health Research Institute and the Institute for Applied Ecology, University of Canberra, ACT
Mr Robert Hinrichsen – Owner/Director of Kalfresh, QLD
Mr Clayton Nelson – Senior Executive at Austral Fisheries, WA
Source: AMIC