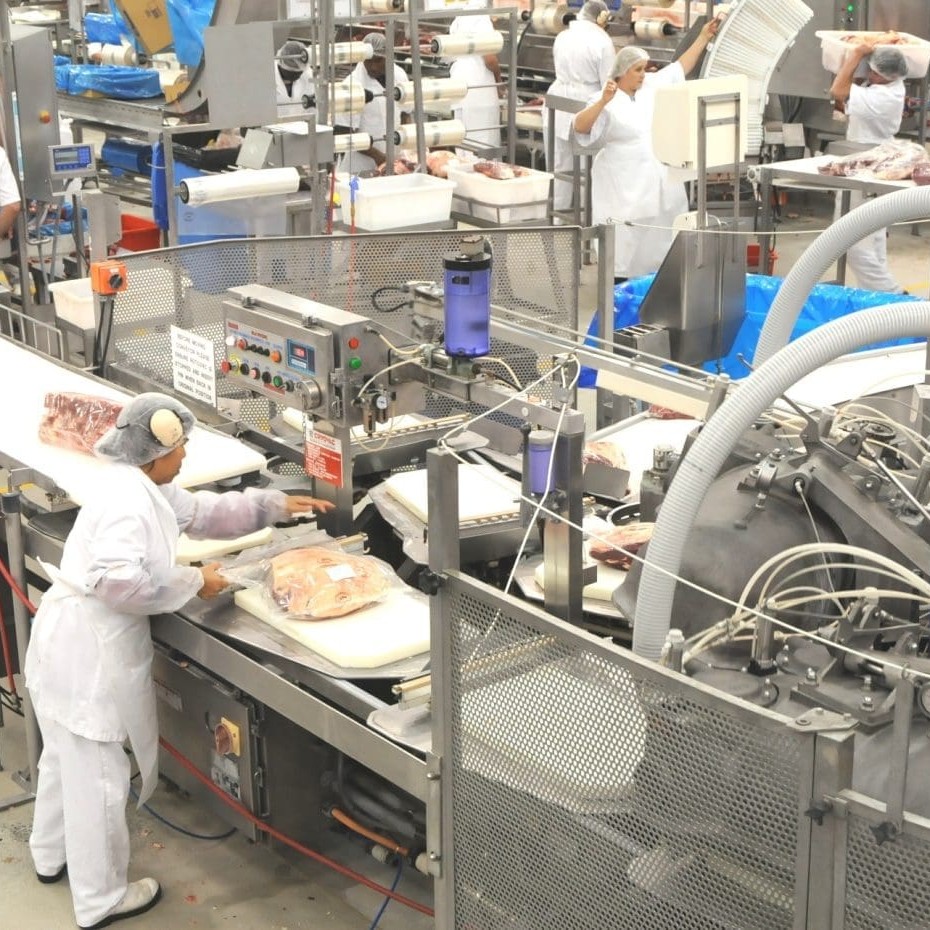 There was a large, predictable check in Queensland's beef kill last week due to substantial state-wide rainfall, however southern states all registered strong recoveries in processing rates after short kills a week earlier.
Numbers recorded in the NLRS weekly slaughter report for the week ending Friday showed Queensland's beef kill sank by 15 percent to 62,568 head, as the effects of more road closures, saturated paddocks and cancelled and reduced cattle sales took hold.
Some of that will carry over into this week's kill, with large plants in Central Queensland like JBS Rockhampton and Teys Lakes Creek scheduling lay-days early this week due to lack of numbers, and plants like Dinmore in Southeast Queensland also disrupted.
Nationally, the five-state tally to Friday last week reached 124,784 head, a 7 percent decline from the previous week, which was the largest weekly throughput so far in 2012.
The supply/demand equation is now entering an interesting phase, with four short kill weeks ahead between now and May 7 due to Easter (2), Anzac Day and Labour Day (Qld) holidays.
If things dry out – and the medium term outlook is for finer weather – that reduced killing capacity will inevitably come up against a surge of slaughter cattle hitting the market in Queensland in coming months.
If, as one leading northern processor puts it, "the flood gates are starting to open," the industry can expect to see some solid checks put into the finished cattle market over the next couple of months, as supply moves ahead of international demand.
Grid prices in Queensland last week were unchanged to 5c dearer in places, as processors struggled to maintain kills against the weather disruptions. That saw Southeast Queensland quotes yesterday at four tooth grassfed Jap ox, 340-345c/kg; 345-350c for milk and two teeth; and 320-325c best cow.
In contrast to trends in Queensland, all southern States showed big turnarounds in slaughter numbers last week, although this was coming off a low base, with kills in a number of states reduced by Public Holidays the week previous.
Numbers in NSW were up 5pc to 31,500 head, while Victoria rose 15pc to 19,035 head. South Australia's kill rose 30pc to 7244, following a Monday holiday a week earlier, and the same applied in Tasmania where the kill rose 25pc to 7244 head.
Southern processors say slaughter numbers, particularly in Victoria, are now getting hard to come by, as the normal seasonal turnoff reaches its end. Expect to see southern Australian plants scheduling less shifts, fewer cattle or dropped days in the near future. Naracoorte eased its kill numbers last week, in the first signs of this trend.
As soon as conditions dry-out sufficiently, processors in SA and Qld are also anticipating flows of cattle to start out of the bottom half of the Northern Territory. These will be a mixture of cull cows, as well as some heavy ox from the Alice Springs region. Younger and lighter cattle will be slower to move, processors believe.
Export meat markets mixed
In meat market news, US imported beef prices were steady to lower last week, largely due to lower prices for US domestic grinding beef. Market participants remain split on their views about the current market, analyst Len Steiner reported. Some reported volumes remained good, especially compared to last year, while others indicated that they had noticed a slowdown in the amount of beef offered from Australia and NZ in recent days.
Australian packers also have to contend with a notable slowdown in shipments to their two top Asian markets. Based on early projections for March, shipments to South Korea could be down as much as 50pc from the same month last year, while shipments to Japan could decline 20pc for the month.
If these trends prove correct, it could imply better product availability for the US market at a time when lean beef appears to be in short supply in the US.
Australian beef exporters reported last week that overall demand from Korean buyers had improved so far in March, especially compared to the first two months this year. Korean industry sources reported higher demand for Australian blade and clod last week due to low stock levels. Blade and clod exports from Australia in the first two months this year decreased 57pc and 47pc compared to the same months in 2011 and 2010 (DAFF).
Average prices for the majority of Australian beef cuts in the Korean wholesale market remained unchanged last week. Korean beef import statistics confirmed the recent slowdown in the beef trade this year, as volumes in the first two months accumulated to 42,958t, down 7pc year-on-year.
The volume of Australian product dropped 6pc to 20,399t during the period to make up 47pc of total Korean beef imports. Import volumes of US and NZ beef decreased 3pc and 26pc to hold 40pc and 10pc market share, respectively.
Possibly contributing to a decrease in overall beef demand this year are reports on Korea's economic slowdown, with forecasts for the economy to grow 3.3pc this year compared to 3.6pc last year.
Another small positive for Australian beef exporters last week was the decline in the A$, trading below US104c on Friday – its lowest level since mid-January.
Hopefully this will help to add some impetus to export demand, with beef and veal exports for the first two weeks of March just exceeding 40,000t, according to DAFF data.