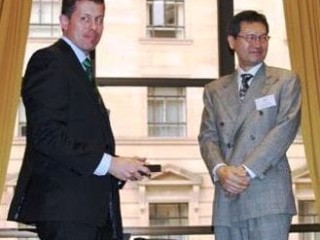 In a significant recognition of the importance of Australia's export beef trade with Japan, meat processors earned two of the six awards offered during the Queensland/Japan Chamber of Commerce and Industry export awards presented this week.
Brisbane-based Australian Country Choice was announced as the 2011 Agribusiness Award winner, while Nolan Meats from Gympie earned the Emerging Exporter Award.
Significantly, neither company has come from a dedicated export market focus background, instead expanding their businesses from domestic supply into other markets.
The result was all the more noteworthy for the beef sector, given the strength of entries from across a wide cross-section of Queensland industry doing business in Japan, including the mining, industrial, commercial, professional services, pharmaceutical and medical, agribusiness and IT fields.
The annual QJCCI awards publicly recognise the talent and innovative spirit of Queensland's top exporters to Japan and their important role in boosting the State and Australia's economy.
Nolan Meats, owned and operated by the Nolan family near Gympie, only commenced beef export to Japan 11 months ago.
The expansion out of supply only to the domestic beef market came about as part of the company's pioneering efforts in the adoption of the Australian Export Meat Inspection System (AEMIS). That adoption was covered in detail in Beef Central's article "Innovation award for AEMIS food safety reform work" published on September 7.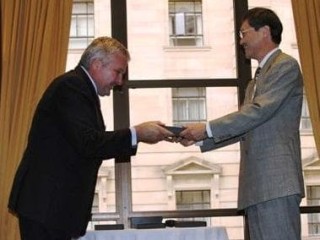 In November last year, Japan listed Nolan Meats as the first approved plant under AEMIS standards for export to Japan. Nolans is the only meat plant in the world now exporting to the key global markets of the US, Korea, Taiwan, Brunei, Indonesia, Malaysia and Japan under the system.
While still only a modest part of the overall business, Nolans now exports the equivalent of about a container a week to the Japanese market – importantly, a mix of offals and forequarter cuts like chucks, blades and point-end briskets which are harder to sell in Australia, but much more highly valued in Japan, providing better carcase utilisation.
Being a specialist yearling processor, Nolans is also helping build the segment for younger, lighter YG/Y type beef in a Japanese market more used to older, heavier and fatter carcases.
Australian Country Choice, while primarily responsible for the Coles Supermarkets Northern Beef Supply Chain, has also built up a substantial export beef business, driven by its vertically integrated beef supply chain.
The award was accepted on behalf of ACC by chief operating officer, Peter Milzewski.