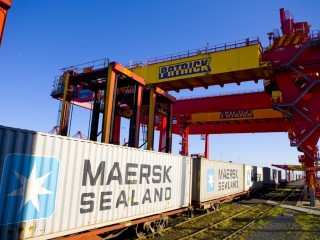 Australian export beef processors started writing substantial supply contracts for Indonesia yesterday in the first tangible sign that the Indonesian Government is about to formally announce an expansion in beef import quotas for the balance of 2011.
One large export processor told Beef Central it had written business totalling 30 refrigerated containers of boxed beef in a single day yesterday with Indonesian customers.
It is understood that Indonesian importers were granted their beef import permits on Saturday, as foreshadowed in Beef Central's story last Thursday, "Indonesia looks at beef quota boost".
Contracts written yesterday are understood to have ranged from frozen forequarter blade (clod) to hindquarter silversides (or outside flat, minus the higher-value eye-round muscle), but also included sweet cuts, manufacturing meats like trimmings, and offal meats including hearts and livers.
Timing will allow for late June/early July shipment, in good time for Ramadan religious festivals starting in August.
Deals negotiated and signed yesterday are likely to be shipped in a couple of weeks' time, around the time the Indonesian Government's formal announcement on tariff access is likely to be made. The trade tonnage will not show up in shipment figures until a month after that. Stakeholders remain confident that the Indonesian Government announcement, when it does come, will be for an additional 20,000 tonnes of beef, taking total 2011 quota size to around 93,000t.
A boosted level of trade with Indonesia will add some degree of impetus to an otherwise flat export market environment for Australian beef at present, with demand malaise in key customer countries like Japan, the US, Russia and Korea.
"Once we're able to move volume to Indonesia, it will in turn raise competitiveness among other customer countries. The Japanese, particularly, will take note and start to realise that they have to compete a little harder to secure available supply," a key trade contact said.
In last Thursday's exclusive article on Beef Central, it was revealed that credible reports had suggested the Indonesian Government might be about to boost its meat import quota for the remainder of this year by about 20,000t, in a move designed to offset beef shortages during upcoming peak demand periods caused by Australia's live export ban.
Along with live exports, Australia's chilled and frozen beef access to the Indonesian market has been severely limited this year through import permit restrictions. The limits applied by the Indonesian Government are part of a move to try to deliver self-sufficiency in a range of food staples, including beef, by 2014.
Year-to-date beef export figures from Australia show just 10,820t was consigned to Indonesia by the end of May, a 27pc decline on the same period last year (14,660t) and a 37pc decline on 2009 figures (17,156t).