Sustainability as it applies to the red meat processing sector is about so much more than transport and energy use, argues Dr Robyn Warner, from CSIRO Food and Nutritional Sciences.
Adopting a broad definition of sustainability, CSIRO is researching a number of different areas where the Australian meat industry could become more efficient.
One of the first challenges for meat companies developing sustainable strategies is how to define sustainability.
Measuring and reducing carbon and water footprints are the obvious ways.
For example, a joint CSIRO and Department of Primary Industries Victoria project looked at the carbon and water footprints using life cycle assessment (LCA) of a Victorian lamb product exported to the US.
Data was collected from each stage from livestock production to retail through supermarket group, Wal-Mart, on inputs including fertiliser, feed, electricity, fuel, animal health requirements, waste water and packaging.
The results showed that transport – most of which was shipping to the US – only contributed 2 percent of the carbon emissions per kilogram of lamb, and processing together with packaging contributed only 4pc.
The work showed how other meat products and value chains can quantify water and carbon footprints as well.
International views
Other ways of looking at sustainability can also provide opportunities for meat companies.
This topic was discussed at a recent International Congress of Meat Science and Technology in Belgium, where various scenarios were raised.
Dr Ulf Sonesson, research manager at the Swedish Institute for Food and Biotechnology, believes there are several major aspects to consider when adopting a more sustainable meat manufacturing operation. These include:
energy optimisation, particularly by integrating processes and having a choice of available energy sources
post farm-gate waste reduction through more effective use of technology in-plant as well as improved retail packaging design
further development of by-products to maximise carcase use
potential improvements in the meat industry with regards to research, technology, efficiency and management practices.
Speaking at the congress, Dr Jay Gonzalez of Spain's Agricultural Technical Research Institute suggested that sustainability meant matching market needs: essentially that all your products are usable by the market, therefore he defined sustainability in terms of waste minimisation and whole-of-carcase use.
Caroline Mitchell of JSR Genetics in the UK discussed sustainability in terms of meat quality.
She explained that if meat quality is below the expected standard, the retailer loses money and market share and the consumer loses faith in the product. This defines sustainability not according to the typical environmental markers we might expect, but by managing demand for the product.
It's not just about costs
Adopting sustainable strategies simply to reduce operating costs was not the sole focus of the presentations at the International Congress of Meat Science and Technology, although it is often the primary motivation for 'going green.'
Sustainability and what it means is a much bigger and more complex beast, and scientific research has a pivotal role in improving our understanding and turning sustainability challenges into opportunities.
As Dr Sonesson stressed, sustainability and food "is about so much more than transport and energy use."
While the industry should aim for environmental sustainability, the sensory quality and product safety that makes meat and meat products such desirable foods cannot be compromised along the way.
Research assisting industry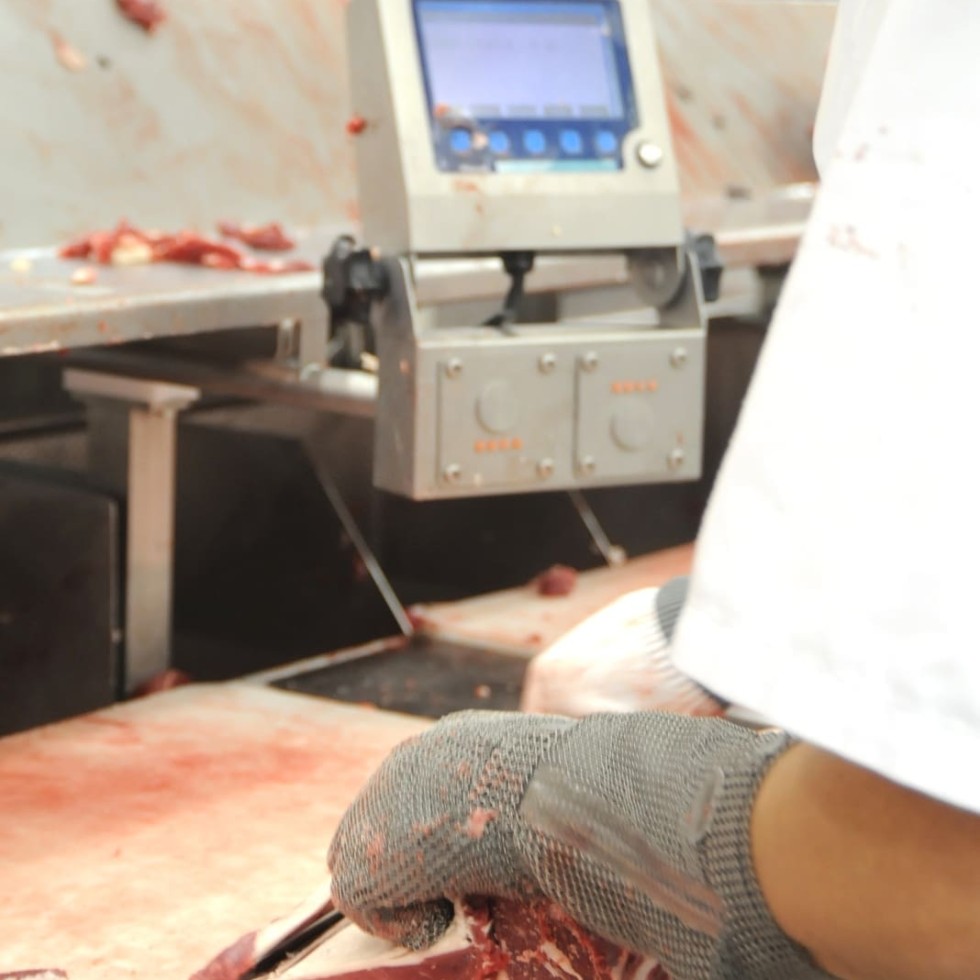 CSIRO research has assisted Australian meat companies with a wide range of sustainability strategies. Some of these include reducing product wastage, adding value, extending shelf-life, reducing GHG emissions, and greater carcase utilisation.
Reducing product wastage: Options for reducing product wastage along the supply chain through to retail include improving the quality of colour, flavour, texture and safety.
One way of doing this is by developing greater understanding and better management practices of the oxidation of meat during processing, packaging, storage and display.
Another way is its extensive work on the shelf-life and safety of Australian meat, which has led to less spoilage and fewer recalls of Australian product due to contamination by pathogenic bacteria like E. coli O157.
Much of this food safety work has been conducted through co-investment with Meat and Livestock Australia.
Adding value: Adding value to some low value or tougher cuts by using processing technologies such as high pressure processing (HPP). HPP can increase the tenderness of cuts like beef neck, topside, eye, round and striploin.
This can add several dollars per kilogram to the retail price.
MLA has co-invested in this work, which will continue in to 2013.
Extending shelf-life: Extending retail shelf-life of ready-to-eat meats, such as sliced ham and chicken, salami, loaf meats, using HPP.
This work, also partly funded by MLA, can offer companies logistical, export, operational and sustainability advantages through lower product losses.
The shelf-life of select ready-to-eat meats, including pastrami, Strasburg, export sausage and Cajun beef, has been doubled to 97 days using this process.
Reducing greenhouse gas emissions: Reducing the GHG emissions of chilling and storage by reducing time from slaughter to consumer while still maintaining meat quality.
Techniques such as electrical stimulation and tenderstretching have been areas CSIRO has researched for decades.
In fact, it was CSIRO that brought the method of tenderstretching to Australia from the US in the 1970s and developed it further for the Australian industry.
These techniques tenderise meat so that it can be marketed earlier rather than needing to be aged for longer periods in vacuum packs at chilled temperatures.
CSIRO has also researched methods of cooling hot-boned beef and mutton so that a hygienic product can be produced without expending time and energy to chill the whole carcase.
More recently, it has been working to discover why the technique known as Very Fast Chilling – cooling meat to below 0°C within five hours of slaughter – results in meat that is more tender.
Greater carcase utilisation: Using more of the carcase reduces waste and generates value.
For example, in work funded by MLA, CSIRO has been able to separate bioactive components from blood and other carcase co-products for the development of high-value food and nutraceutical ingredients.
The organisation is currently seeking commercial partners to develop this technology.
In similar work, it has assessed technologies that can add value to beef tallow – a high-volume, low-value by-product of meat processing.
One of these technologies separates the tallow into solid and liquid components. The liquid component, which is about 60 percent of the total, is low in saturated fat and high in unsaturated fatty acids, which are recommended over saturated fats for reducing the risk of cardiovascular disease.
Another technology exchanges the saturated fatty acids of tallow with unsaturated fatty acids of vegetable oils. Tallow could yet make a comeback – this time as healthy cooking oil.
CSIRO has also conducted considerable research contributing to sustainability strategies in abattoirs, such as:
prioritising the cost effectiveness of water and water reuse techniques to reduce the volume of water used at slaughter
assessing models to redirect abattoir waste heat for absorption refrigeration
validating techniques for cleaning knives using less hot water.
About the author: Dr Robyn Warner is an internationally recognised meat scientist with CSIRO Food and Nutritional Sciences.