ONE of Rockhampton's two large export meatworks will be back at work tomorrow, beginning a process of clearing a large backlog of slaughter stock which have accumulated since Cyclone Marcia tore through the regional city on February 20.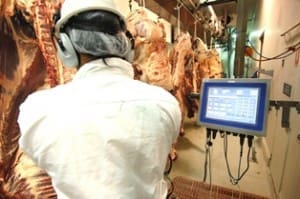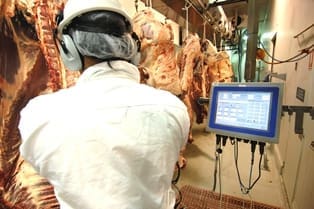 Both the JBS Rockhampton and Teys Australia Lakes Creek plants have been knocked out for the past 10 working days, due to damage sustained from the cyclone.
Teys Australia has confirmed it will start the killfloor chain at Lakes Creek again tomorrow, processing about 1000 head, with a return to full +1600 head kills on Monday. The first boning room shift will take place Monday morning.
Teys chief executive Brad Teys said barring some unforeseen obstacle emerging today, Lakes Creek would be back to work tomorrow.
"At this stage we still have a fair bit of work to do around the plant's outbuildings, and the asbestos-removal work continues," he said.
Temporary amenities facilities have been installed, because of damage to the existing amenities buildings.
"The Teys team in Rockhampton has done a herculean job to get the business back on track as quickly as they have," Mr Teys said.
"People do not realise just how much effort has gone into the cleanup and repair process, and the added complexity of asbestos risk has made the task even harder."
"I can't commend our Rockhampton staff enough for what they have done, in getting the site back into a position where killing can re-commence, staff can get back to work, and we can start to work through the backlog of cattle," Mr Teys said.
"There have been specialist hygenists, and class A & B licensed asbestos managers working in plastic suits in 40 degree Rockhampton heat."
Teys second Central Queensland plant an hour west at Biloela resumed full kills on Tuesday last week, having lost a day, and continues to operate as normal.
With a big backlog of cattle still to clear, the Lakes Creek direct consignment price grid is not yet active, but livestock manager Geoff Teys said it was likely to return sometime next week.
Wherever possible, Teys has been making forward payments on cattle held up by the Cyclone event, to tide producers with cash flow issues over.
JBS Australia is no closer to indicating a re-opening schedule for its Rockhampton plant, more seriously damaged in last month's storm.
See Beef Central's previous update on circumstances in Rockhampton, published last Friday.