A HIGHLY focussed response to the COVID threat has earned Queensland integrated beef processor and supply chain Australian Country Choice major recognition in the foremost national workplace health and safety awards.
ACC chief executive Anthony Lee last night accepted the top award for leadership at the prestigious National Safety Awards of Excellence, held in Melbourne.
The company also received a Highly Commended award in the communications category, again for its response to the COVID threat.
Organised by the National Safety Council of Australia Foundation, the awards have for the past 29 years recognised excellence in work health and safety across all Australian industries.
Other finalists in the categories included Sydney Water, a major Victorian hospital network, an Australia-wide courier firm and a national safety goods supplier.
Mr Lee said ACC was honoured to be recognised by the industry at a national level.
"These awards are for everyone who helped develop, roll-out, lead and communicate our unrelenting battle to ensure we all stayed safe during the COVID period," he said. "I was proud to accept these honours on behalf of the ACC family."
The judges recognised ACC's initiatives in protecting staff across the entire supply chain, which incorporates 1.8 million hectares of country over 42 sites across rural and metropolitan Queensland, as well as maintaining messaging to 1500 staff of more than 60 nationalities.
Advised by medical experts and supported by the ACC executive team, Mr Lee oversaw 18 months of COVID mitigation that included all-staff vaccinations and RAT-testing, customised PPE masks and personalised point-of-contact tracing technology.
Company-wide support of these measures saw ACC lose no production days due to COVID.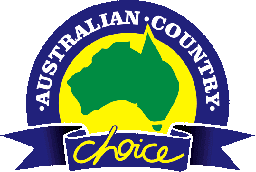 "Our staff were confident they could attend work because they felt safe. They recognised they were working in a virus-free environment," Mr Lee said.
As Beef Central reported earlier, COVID-related sickness and absenteeism bit deeply into Australian meat processing operations during the depths of the COVID pandemic earlier this year.
The leadership award recognised how ACC's directors and executive team made safety a business priority, as well as the impact that had on the organisation.
"While this is a leadership award, it extends across the entire company," Mr Lee said during the presentation.
"I'd like to make special mention of Chief Corporate Services Officer James Beirne, Group Program Manager WHS Brett Porter, the front-line staff like the workplace health and safety team and the ever-vigilant COVID marshalls."
The company also celebrated recognition of its COVID communications campaign with the commendation sponsored by Ansell.
"This event helps put safety top-of-mind in business operations – from the boardroom to the dispatch bay," Mr Lee said.
The glittering event, attended by more than 350 people at the Crown Towers Palladium Ballroom, is Australia's longest-running and most-prestigious workplace safety awards.
The national honour follows state recognition of ACC's COVID response last year when the company won two awards in the Safe Work Queensland's awards, one for Best Work, Health & Safety Response to the COVID pandemic and the other for Best Demonstrated Leadership in Work, Health & Safety.