NATIONAL supermarket retailer Coles today gave an undertaking at a Supreme Court of Queensland injunction hearing to not sell integrated beef producer and processor Australian Country Choice's  products to its overseas customers until a court hearing is heard next May.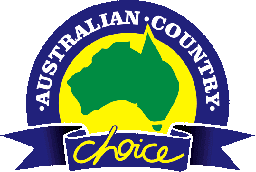 As Beef Central reported earlier, Australian Country Choice filed legal proceedings last month alleging Coles had repeatedly breached its contractual obligations. Coles' undertaking will be in effect until those legal proceedings, which have been set down for trial for ten days from 30 April 2018, are heard.
ACC managing director David Foote submitted that ACC would suffer significant reputational and relationship damage if Coles was allowed to keep building an overseas sales business using ACC products.
"ACC has spent many years carefully building its brand and reputation for high quality meat, offal and other products, investing in and developing specialist export teams and cultivating a network of overseas customers," Mr Foote said.
"Today's undertaking is significant because it allows ACC's valued and unique vertically-integrated business model to remain intact. We believe Coles' conduct, if left unchecked, would allow them to take charge of the relationship with our overseas clients and the goodwill in our brand.
"ACC values its long-term partnership with Coles and we have always honoured the contracts agreed with them but, in recent years, this hasn't been reciprocated by the Coles management team," he said.
ACC works with hundreds of Queensland and Northern New South Wales beef producers, employing more than 1400 staff from Cannon Hill to the Gulf of Carpentaria, and directly supporting more than 350 farmers, graziers and their families.