An expansion project to create 155 long-term jobs at John Dee's meat processing facility at Warwick and beef feedlot at Inglewood has received support from the Queensland Government's Jobs and Regional Growth Fund.
Minister for State Development Cameron Dick said the project will also leverage $16.7 million in capital investment to transform John Dee into one of Queensland's leading processors of premium beef.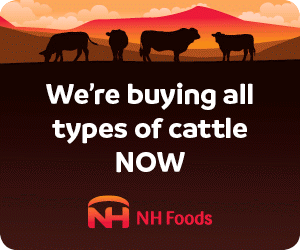 "This is the largest single investment in John Dee's 80-year history, and drives home both the company's and the Palaszczuk Government's commitment to jobs in the Southern Downs region," Mr Dick said.
"The project has been purpose-designed to deliver the required capacity and technology John Dee needs to sustainably increase its premium beef export market share.
"With our government's newly released Queensland Beef Processing Strategy 2019-2022, we have a clear agenda to maintain a thriving and successful beef processing industry, and this sort of business growth in the industry strengthens our plan.
"10,000 Queenslanders are employed in beef processing in Queensland. Our beef exports rose to $5.8 billion last financial year. That's why we are backing companies like John Dee, because it means more jobs and value for our state."
John Dee is a fourth generation, 100 per cent family-owned business, and the oldest single-family owned meat processor in Australia.
Their Warwick abattoir is Queensland's only facility, and one of only two in the country, to offer long-term, large-scale contract processing services to other feedlots.
Minister for Agricultural Industry Development Mark Furner said the investment will increase John Dee's production capacity at its Warwick facility by 1000 head of cattle per week.
"This is a 40 per cent increase on current numbers through the facility's processing capacity, and is only possible because of this expansion," Mr Furner said.
"The facility already supplies thousands of varieties of beef cuts to more than 145 customers in over 37 export markets, and those numbers are only going to grow."
John Dee CEO Warren Stiff said the new jobs created at the Warwick facility will be highly skilled to ensure the continued delivery of a premium export-quality product.
"At John Dee, we're proud of the strong skills base across our 602 employees," Mr Stiff said.
"We're looking forward to expanding our capacity at our Yarranbrook feedlot in Inglewood, increasing the production capabilities at our Warwick abattoir, and building on the success we've had in the premium beef market."
A sod-turning ceremony for the new project was held in April, with construction expected to be completed by the end of 2019.
The cold storage project will complement a large Automated Storage and Retrieval System project completed earlier.
John Dee engaged Brisbane based international project delivery company, Wiley to complete the design and delivery for the Regional Cold Store and ASRS facility (see video above article).
The project was also supported by funding from the Australian Government's Building Better Regions Fund.
The objectives of the project were to increase flexibility in picking product for orders and handling a high number of product variants with a focus on operational workplace health and safety.
Since 1939, the Hart family have established a reputation for quality and service in the beef processing industry. The processing plant located in Warwick is ideally situated on the Darling Downs, just two hours from the port of Brisbane.
Coupled with a commitment to safety, the environment and compliance to AQIS and Halal requirements, John Dee is a modern, internationally recognised brand that is shaping the next generation of global beef supply.
Source: Queensland Government
See earlier articles: