A NEW regional cold storage facility which promises to reduce operational costs, expand storage capacity and increase product sorting capability will drive a new era for southern Darling Downs beef processor, John Dee.
A sod-turning ceremony for the new project was held today at the export beef plant near Warwick, launched by Federal agriculture minister David Littleproud.
Construction will start immediately on the new facility, expected to be completed by the end of 2019. The cold storage project will complement a large Automated Storage and Retrieval System project completed earlier.
John Dee engaged Brisbane based international project delivery company, Wiley to complete the design and delivery for the Regional Cold Store and ASRS facility.
The project was supported by funding from the Australian Government's Building Better Regions Fund.
In launching the construction of the new facility today, Minister Littleproud said the project would bring more than 280 new full-time jobs to the region.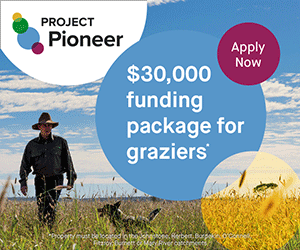 "Securing $4.8 million for this facility from the Building Better Regions Fund will help bolster employment opportunities in this region," he said.
"This month, corporate giant Woolworths made the devastating announcement it would shut its Big W distribution centre here in Warwick, so John Dee's expansion project, and the jobs set to be created by it – will go some way to helping secure employment opportunities for those families uncertain about their future in the region," he said.
"This expansion will not only protect the 630 existing John Dee jobs, it creates 143 new full-time jobs and 138 indirect new full-time jobs. Export opportunities from this development will come to about $111 million," Mr Littleproud said.
"What this project really boils down to is creating employment opportunities for our youth in years to come, providing incentives for people to move into the community and making sure that businesses in the Southern Downs continue to grow, with cutting-edge technology."
Construction will be delivered with minimal impact on John Dee's day-to-day operations, something Wiley had a extensive experience in, Wiley's chief operating officer, Robert Barron said.
The objectives of the project were to increase flexibility in picking product for orders and handling a high number of product variants with a focus on operational workplace health and safety.
"Not only does the project boost the economy with an estimated 80 local jobs during construction, but also provides a valuable asset to the future of the business," Mr Barron said.
"We're looking forward to bringing together local subcontractors and suppliers to assist in delivering the facility upgrade."
Local Southern Downs mayor Tracy Dobie said John Dee was one of the region's largest employers, and its expansion showed great confidence in the future of the local livestock and beef industry.
"This is a positive step forward as the Southern Downs continues to grow and prosper," she said. "Four generations of experience in the beef industry means John Dee is a trusted name in cattle husbandry, lotfeeding and grainfed beef development.
"John Dee is a modern, internationally recognised brand that is shaping the next generation of global beef supply and the investment in this facility will enable the business to continue to support the local community well into the future," she said.
About John Dee
John Dee is a family-owned Australian company with four generations of experience in producing and selling beef products, enjoyed by customers nationwide and around the world.
Since 1939, the Hart family have established a reputation for quality and service in the beef processing industry. The processing plant located in Warwick is ideally situated on the Darling Downs, just two hours from the port of Brisbane.
Coupled with a commitment to safety, the environment and compliance to AQIS and Halal requirements, John Dee is a modern, internationally recognised brand that is shaping the next generation of global beef supply.