LOW rates of throughput combined with the loss of market access into China and historically low hides values have pushed the Northern Cooperative Meat Co's 2017-18 annual result to a $7 million loss after tax.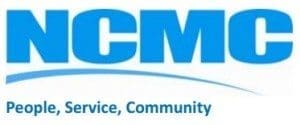 The results were announced to NCMC cooperative shareholders at the company's recent annual general meeting.
In a year described as 'difficult' by the board, after tax income slumped from a profit of $1.06m for the previous financial year for the service kill beef processor located at Casino, in New South Wales' north.
Included in last year's result for the year ended June 30 were significant increases in depreciation following completion of large capital investments made over the past two years, as a result of earlier healthy profits.
In line with many other meat processors across eastern Australia, NCMC's cattle throughput last financial year was around 65-70 percent of its operating capacity, due to the impact of drought. Numbers processed during the past two financial years were among the lowest seen at NCMC in the past 20 years.
For much of the year Casino operated for three or four days each week. Last financial year's result contrasted sharply with NCMC's back-to-back record profits of $23 million and $25 million seen in the 2014 and 2015 years, when cattle were abundant, and the plant operated six days a week for long periods.
NCMC chairman John Seccombe said last financial year's loss was disappointing, noting a number of significant factors as major contributors.
"Last year we forecast a downturn in our beef processing business due to supply shortages and whilst that was accurate, the result was compounded by a number of other factors," Mr Seccombe said.
"Firstly, the global fall in demand for hides caught many in the industry by surprise, including ourselves. Our wet blue hides processing operation is the first stage of leather making, and while the long-term outlook is promising, the collapse in demand for leather resulted in significant inventory adjustments until raw material prices adjusted accordingly," he said.
Some hides worth $60-$70 or more only two or three years ago are this year selling for only $30 or less. NCMC buys hides off its service kill customers, as well as some external hides, for its wet blue operations. It means that in a declining market, it has been 'behind' the sale price for hides as the market has declined in value during the year.
More on this year's dramatic slide in hides values in a separate report in coming days.
Casino's suspension of access to China in July 2017 had also had a material impact on throughput and sales revenue, shareholders were told. The suspension was due to non-compliance administrative issues at port of entry, for which the company said it took 'full responsibility.'
"China remains an exciting market full of opportunities, however given language barriers and cultural differences, we must continue to work hard on understanding the market – in particular import protocols," Mr Seccombe said. With that in mind, NCMC opened an office in China earlier this year and was encouraged by feedback from customers and supply chain stakeholders.
As for the coming year, the board told NCMC shareholders it expects a continued shortage of cattle supply will make trading conditions into 2019 particularly tough.
The eastern seaboard had increased numbers marginally in the first half FY19 however the flow-on effect next year, from cattle being brought forward for slaughter due to conditions, was likely to produce significant livestock shortages, shareholders were told. That would be particularly apparent given a return to average rainfall.
NCMC general manager Simon Stahl said the business had noted a renewed interest in custom killing operations this year.
"People are again looking for specialised custom-kill services, especially in the high-end space above 100-days grainfed," he said.
During the 2015-16 years NCMC made some substantial investments in plant upgrades, based on earlier profits. For financial reasons this year has seen little capital investment, but has focused more on commissioning new infrastructure built earlier, he said.
In 2016 Casino completed new cold storage and Dematic carton sorting infrastructure which has added additional on-site chilling, freezing and inventory sorting capacity. Previously, NCMC was leasing substantial off-site chillers and freezers, with associated freight and double-handling costs, now removed. A new knocking box area and water treatment plants were also completed last year, meaning there was no immediate need for further large capital expenditure on plant upgrades.
"We are absolutely reaping the benefits of those earlier investments – its keeping us much more operationally efficient than we were prior to the boom years," Mr Stahl said.
He said the first half of the current 2018-19 financial year had seen a few more cattle come into the market because of the dryness across NSW – cattle which might otherwise have been processed in the first half of next year. "Like most processors, we expect supply will be tougher in the January-to June period next year," he said.
For the fiscal year ended June 30, NCMC returned just under $1 million to co-op shareholders in livestock supply incentive payments, which is included in this year's after tax loss result.
During the AGM, the NCMC board's first female director, Angela Seccombe, was re-elected along with Rob Sinnamon, from Yulgilbar, near Baryulgil. First-time director Merrick Blok, from Casino service kill customer, Lee Pratt Beef, was elected to the board, replacing retiring director Kevin Flack, who spent nine years on the board.
NCMC members also confirmed the appointment of independent director, experienced agribusiness manager and director Steve Morrow, the first independent director elected to the NCMC board.
Co-op's strong 85-year history
Established in 1933, the Northern Cooperative Meat Co is a farmer-owned processing business, servicing export and domestic beef and pork markets through a modern processing facility near Casino in northern NSW.
The facility has the capability to kill about 8000 cattle a week, using two separate processing floors – a beef floor processing cattle over 150kg and a veal floor for lighter stock with capacity for 800 a day.
The Co-op provides customers with a world-class processing facility to process beef, veal and pork to customer specifications. The plant complies with stringent quality control guidelines providing accreditation as an approved processor for the EU, US, Japan, China, Korea, Halal, Organic, and bio-dynamic markets.
The largest component of the business is in providing service kills for outside operators, under the Casino Service Processing (CSP) business division.
CSP maintains a secure segregation system for carcases intended for the EU, Halal and Organic markets. The plant implements stringent product hygiene standards and operates a state of the art computerised refrigeration plant that optimises the storage life for chilled and frozen products.
Independent of its service kills for other operators, the NCMC co-op owns and operates its own beef and pork processing and trading business, NCMC Foods, marketing a range of quality brand lines including Fairlight Red, Fairlight Black, Co-op Fresh, Queens Veal,  Ramornie, Northern Rivers, Ramsey and Manning Food brands.
NCMC also operates Casino Hide Tanners, one of Australia's largest tanneries, as part of its integrated processing service. CHT processes the cooperative's and outside hides from green through to wet blue leather. Established in 1975, CHT was one of the first tanneries in Australia dedicated to the tanning of cattle hides for export. Expansion has made it one of the larger installations in Australia, with the capacity to process more than 900,000 cattle hides each year.