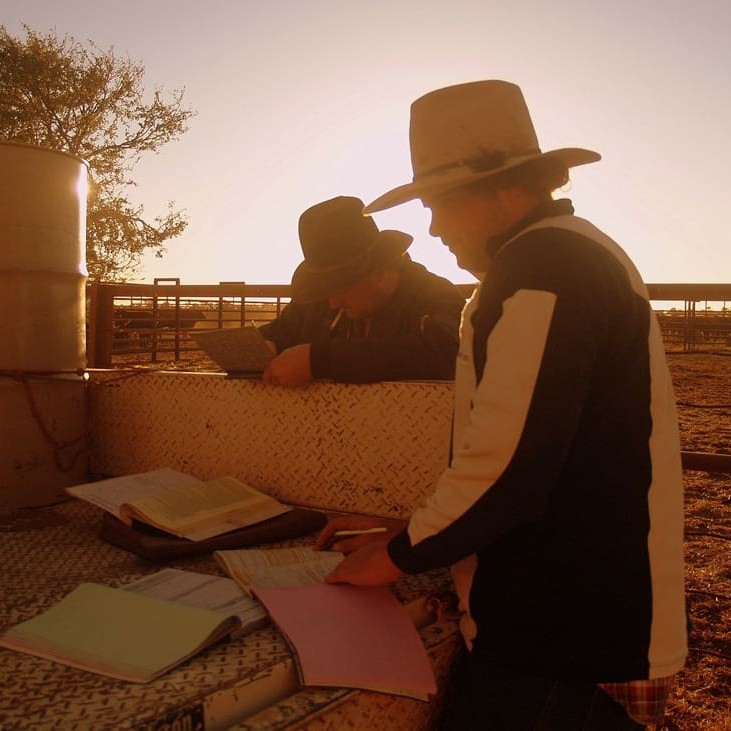 Forty three percent of workplace safety incidents occurring among Australian Agricultural Co staff happen within three months of the start of their employment, beef industry stakeholders attending a forum in southern Queensland were told yesterday.
The statistic sends the strongest possible warning signal about the need for investment in Occupational Health & Safety training among new recruits, particularly while the beef industry struggles under an experienced labour-drain caused by the mining and resources boom.
This was one of a series of strong messages to emerge from a forum held yesterday by large Queensland domestic processor, Nolan Meats, in Gympie.
The 'Play it Safe' forum attracted a broad cross section of beef producers, agribusiness service providers and abattoir personnel (Nolans' gave its entire workforce the day off to attend), with topics ranging from food safety, environmental management, chemical safety and farm and abattoir workplace issues.
AA Co boardmember David Crombie told the audience circumstances had changed from the days when typical farm machinery was 'pretty simple' and farm workers had grown-up working with animals.
"Things back then moved at a fairly steady pace, and most employees were in for the long-haul, were widely experienced, and there was plenty of them," he said.
"But today, things are totally different. The pace has quickened, margins are squeezed, there are less people engaged in agriculture.
"That often means using more machinery to compensate. Labour-saving devices like chainsaws, motor-bikes and helicopters are everywhere. The tractor PTO has taken the place of the bar and post-hole shovel; hydraulics has taken the effort out of lifting."
"These are all good technologies and contribute to improved efficiency, but the catch is it can make agriculture a more risky workplace. It means people on the job today require higher levels of skills and training," Mr Crombie said.
With the drift to urban areas and competing work opportunities in areas like mining, there was less skilled labour around in the cattle and beef industries today than ever before.
"The responsibility, therefore, is now squarely on us, as employers, to train our staff better and to put in place workplace procedures that make our farms a safer place. This is the broader community expectation, and our responsibility," he said.
Mr Crombie illustrated some of his points using experiences and statistics from AA Co, the largest employer of labour in the Australian beef production sector with 500-plus staff spread across 19 cattle stations, three farms and two feedlots.
One telling statistic from an OH&S perspective was that there is now an annual turnover of operational staff within AA Co of between 40 and 50 percent.
"So every year, we now have an influx of largely inexperienced people," Mr Crombie said.
Another statistics was that 43pc of workplace 'incidents' occurred within the first three months of somebody joining the company. That made it critical to have the correct induction systems, and training in place.
"We also need to have well-tested workplace safety procedures, and first aid and evacuation drills in place," Mr Crombie said.
Some of the standard procedures in place on AA Co properties, farms and feedlots include:
All positions in the company have a duty statement, which describes the job and tells people who they report to. All staff are provided with a WH&S manual, including information about safety standards and procedures and expectations. This is also available on AA Co's intranet (internal company internet), accessible via AA Co's subscription to a dedicated satellite carrier, giving every property a direct link and fast broadband internet access to all staff. The manual is consistent with the new harmonised industry safety laws, and site managers are briefed to ensure they understand the changes as they occur.
The company has developed a safety DVD that focusses on horse-handling, motorbike and ATV safety, chemical handling, yard safety and workshop activity. This is shown to all employees at induction and can be accessed via the intranet service.
This year, the company implemented a safety incentives program, rewarding staff for safety performance. The program is judged on incident reduction rates and the proactive measures taken by individual stations, with monthly winners announced.
The company maintains a site safety coordinator network across all properties, with annual conferences where coordinators are updated and briefed.
Horses, used for much of AA Co's cattle work, are recognised as an important area of potential risk. The company breeds its own stock horses on two locations, and anything that is unsuitable is culled during education. Courses are run on horses and rider assessment, designed to objectively assess the ability of each rider and match them to horses appropriate to their level of skill and experience. "Gone are the days when you put the Pommie jackaroo on the wild-eyed brumby and laugh when he falls off," Mr Crombie said. Following the introduction of the horse/rider assessment program, AA Co has recorded a 31pc decrease in horse-related injuries, and a 63pc decrease in horse-related WH&S 'incidents'
Over the past two years AA Co has increased its reporting on safety and rehabilitation metrics, introducing positive performance indicators such as hazard inspections, incident inspections and 'near-miss' reporting. The intention is to try to put procedures in place to create safer environments to prevent things happening.
The company has also implemented a best-practice system for injury management and rehabilitation, focussed on early injury intervention and getting people back on the job
"The purpose of all these procedures is to make our workplace safer," Mr Crombie said.
"It's important for the confidence and self-esteem of our staff, and the productivity that a fit and fully-functioning team can bring to the workplace. It's also important for the company in other ways: AA Co is a public company, and there are reputational issues at stake. Most importantly, it has a deep responsibility to its staff."
Mr Crombie said these were not only issues for big companies, however.
"All rural workplaces need safety procedures in place. There are legal requirements to do so, and we all have the responsibility to our staff, who are entitled to expect that they will come home from work each day on one piece."
AA Co was measuring the impact of its programs, and if the emerging trends continued, Mr Crombie said it would like to think it would result not only in increased productivity, but better recognition from insurers in the form of premiums.
A powerful presentation made during the forum by former Nolan's employee, Ben Riley, who became a paraplegic after a trail-bike accident, urged individuals to take responsibility for their own actions both within and outside the workplace and and to consider the consequences of their behaviour and decisions.