In Aussie dollar terms, US beef is 25pc cheaper than Australian at present. Will it spark renewed interest in imports?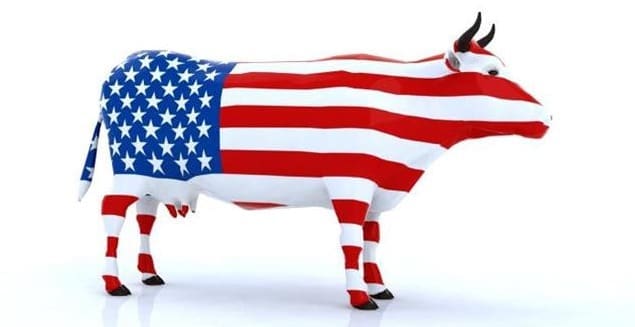 THE changing fortunes of beef industries on either side of the Pacific has led to mounting speculation that the United States may soon seek formal approval to export beef to Australia, for the first time since a ban was imposed in 2003 after the discovery of BSE in the US beef herd.
Current cattle and meat price comparisons mount a compelling case for US beef to re-appear in Australian supermarket and butchery chilled cabinets, a recent analysis suggests.
As reported earlier, Australian cattle prices are now the highest in the world, as supply is severely restricted by two years of drought. At the same time a surplus of beef has appeared in the US industry, pushing prices sharply lower.
One large retail chain, with outlets in most Australian states, has already flagged interest in stocking competitively-priced US beef, if access issues can be resolved.
Historically, the motivation to secure access for US beef into Australia has been limited, because for lengthy periods, the sums simply did not make imported product attractive on the Australian market.
However prior to the ban being imposed on US beef imports in 2003, small opportunistic 'windows' would occasionally open, when the sums made such trade worthwhile. This was often for single cuts like rumps, which could run into surplus on the US market in mid-winter, at the same time as barbecue season was in full-cry in Australia in mid-summer. Additionally, Australian processors often took their annual breaks in December/January, making small consignments of US beef an attractive proposition into Australia.
The US product rarely attracted attention back then, and was often not clearly identified as US in origin. US chilled beef exports to Australia in the 1980s and 90s never exceeded 100 tonnes a year, import statistics show.
25pc price advantage, analysis shows
However the wholesale beef price surge seen on the Australian domestic market has again revived interest in prospects for importation.
An analysis conducted last week suggested USDA Choice grade rumps, typically fed around 130-150 days, could be landed in Australia for a little over A$9/kg. In comparison, Australian domestic rumps (Angus, marbling score 2+) of similar quality were on offer in the wholesale market last week for around $12/kg.
That's roughly 25 percent cheaper than an equivalent Australian grainfed rump, of similar specification. Comparisons between US Select grade rumps (versus Australian generic 100-day) showed a similar $2.65/kg advantage to the US product.
On some secondary cuts, like eye-rounds and knuckles, the advantage to US product was even larger – as much as $4.51/kg in the example of eye rounds, and $5.36/kg for top rounds of similar quality.
That assessment was made using a domestic pricing list from a major US packer, converting the price back to Australian dollars, and adding a typical reefer freight rate landed Brisbane or Sydney. The calculation was based on an A$ exchange rate of US71c (rates are even higher than that today), and a freight cost (container basis) of 50c/kg added on to the C&F price.
By any measure, the comparison suggests that US beef would be extremely competitive on the Australian domestic beef market if it could be sourced, under current conditions.
"Australian beef production is struggling due to the effects of two years of drought, driving prices higher. At the same time there is a surplus of US beef at present, bought at very reasonable livestock prices," a large retail operator told Beef Central. "If the (international trading) world was on a level playing field, then it is more than likely that US beef would be showing up on the Australian market, right now – in considerable quantity," he said.
Australian retailers have largely absorbed recent purchase price increases in their margins, but are now looking at alternatives to reduce their procurement costs.
State of play in US access process
So what is stopping trade in US beef coming into Australia right now?
First, a bit of history, set out in dot-points.
Up to 2003, the US had access to the Australian beef market, but as described earlier, trade was extremely limited, because Australian beef prices were historically much lower than those in the US, making no financial case for export.
Access was lost when the US detected its first case of BSE in 2003. Australia, along with many other markets, suspended imports of US beef.
Three countries (the US, Japan and The Netherlands) that were earlier impacted by BSE requested access to Australia's beef market in 2015, triggering a risk assessment and review process by the Australia's Department of Agriculture and Water Resources, taking into account biosecurity and food safety considerations.
In 2017, DAWR completed its risk assessment, concluding in its final report that imports of chilled and frozen beef from the US, Japan and the Netherlands should be permitted into Australia, subject to compliance with specified risk management measures. Stipulations included that listed establishments in each country establish HACCP-based QA plans, and have verified bacteriological testing programs equivalent to Australia and meeting Australian standards.
A number of checks and balances still had to be completed before trade could start, however:
The animal health systems and production and processing controls in the applicant countries had to be assessed, and imports would only commence if the risks could be safely managed to a very low level that is consistent with Australia's biosecurity policies, DAWR said.
Following finalisation of the risk advice from FSANZ, the department would propose risk management measures to manage any identified food safety risks.
Bilateral certification arrangements would then need to be agreed between Australia and the exporting country.
"Where each of these requirements is met, any trade will then be a commercial decision," a DAWR spokesperson said at the time.
Of the three countries seeking access to the Australian market back in 2015, only Japan has executed its right to access. Japan completed its application process and received formal approval in August 2018. Today, small quantities of high-value Japanese-produced Wagyu beef is sold in Australia, from about ten approved Japanese abattoirs.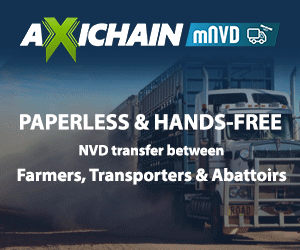 The Netherlands (interested principally in milk-fed veal, not beef) has never sought to activate its application. For whatever reason, nor has the US sought to execute its formal application for access to Australia. The lack of any pricing advantage (up until recent times) may have been part of the reason.
In a recent inquiry to the Australian Department of Agriculture, a spokesperson confirmed that government to government negotiations were ongoing concerning potential market access for US beef products to Australia, "as part of the department's standard processes."
"The department is unable to advise when market access may be achieved, as this is subject to the US's ongoing participation in our process," they said.
Beef Central also approached the US Meat Exporters Federation about beef access prospects to Australia.
"Our latest update was simply that the issue is still under discussion," a USMEF spokesperson told us on Wednesday.